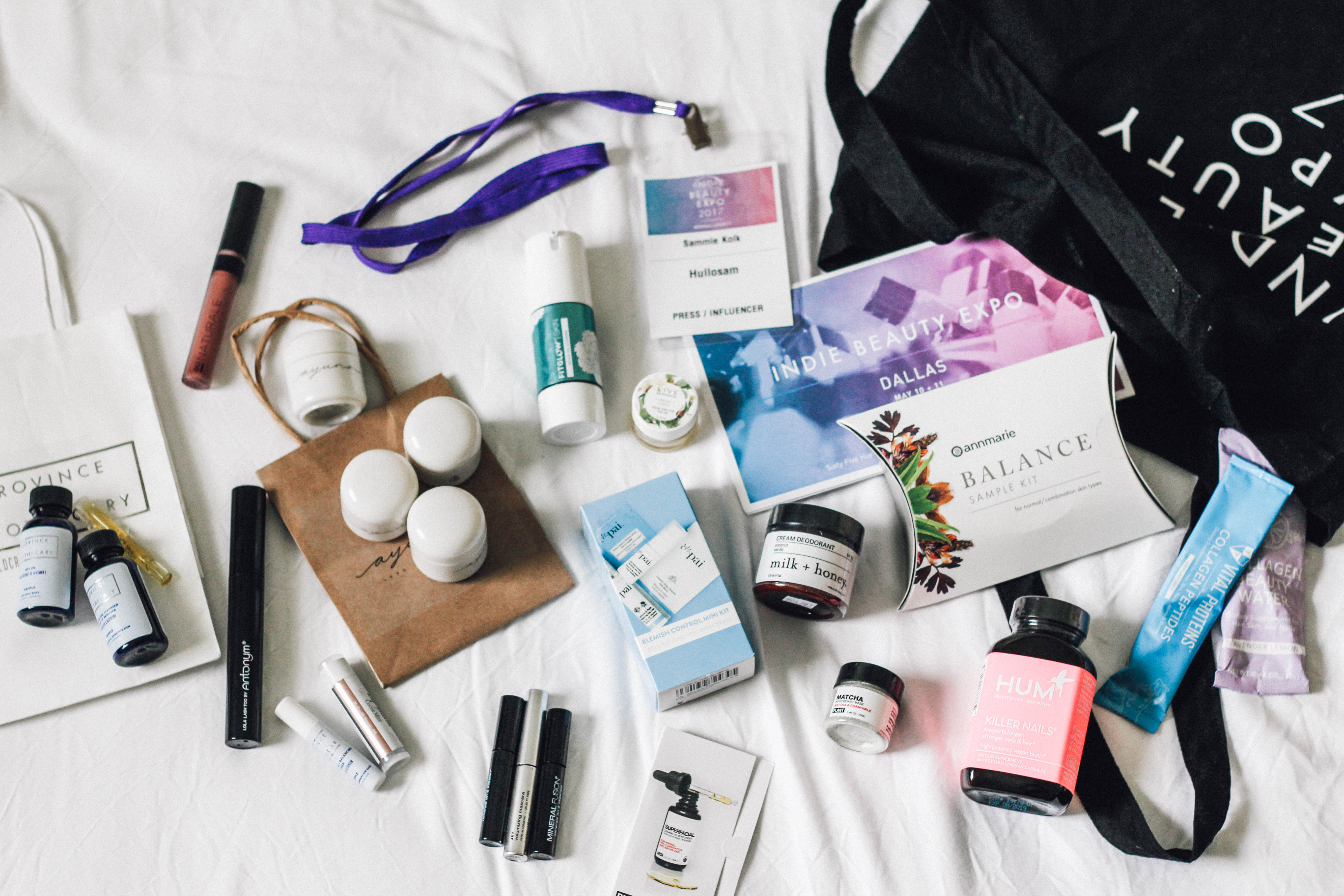 If you follow me on any of my social platforms…then you know that I got to attend Indie Beauty Expo – Dallas last week with some amazing women! I was so excited to be able to attend this year, as it had been held in NYC and L.A. previous years and I never had a chance to go! It was really convenient to have Dallas as central location to meet up with the ladies – as some live on the west cost and then some on the east!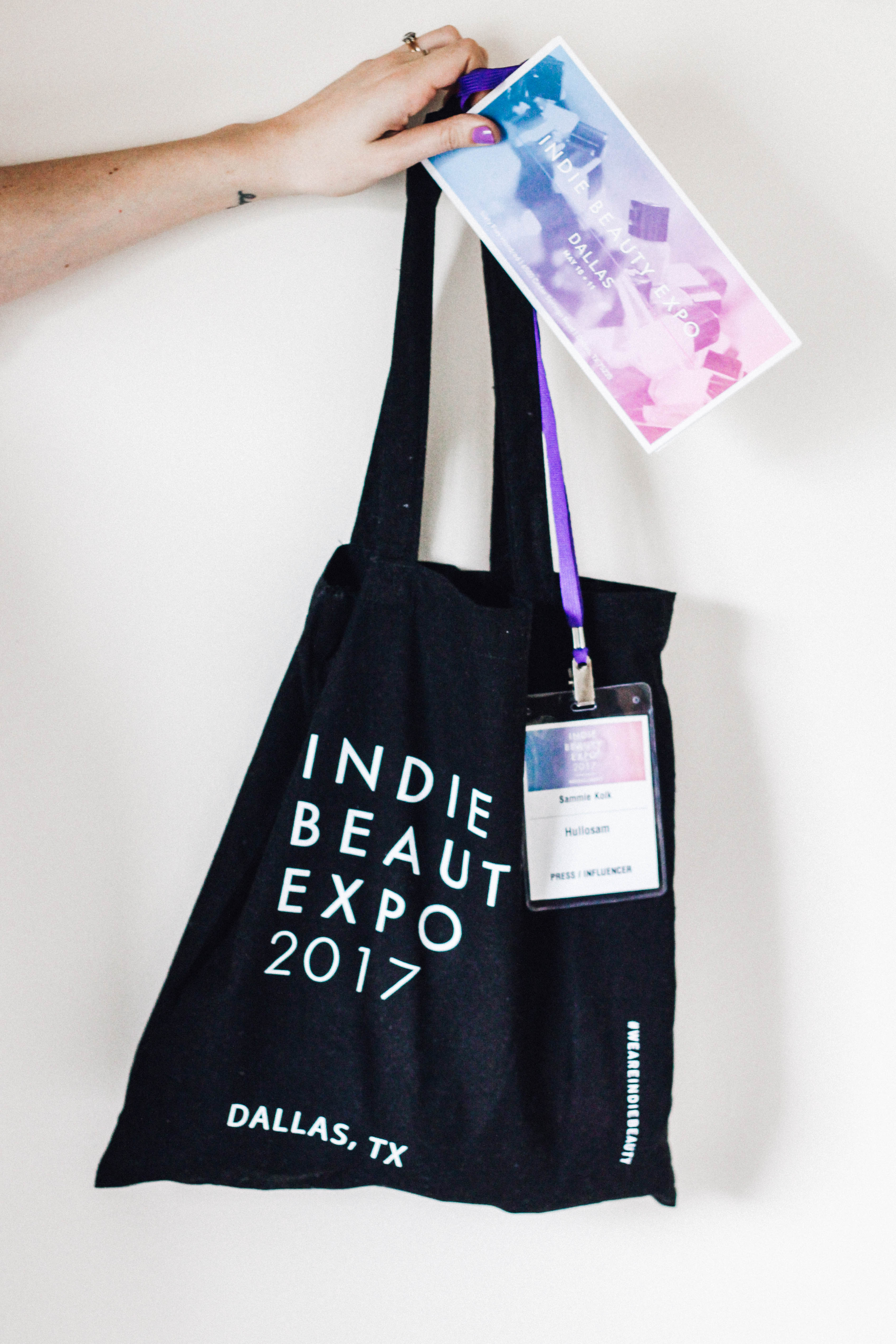 Molly (Maison Pur), Suzi (Gurl Gone Green), Lisa (This Organic Girl), Amanda (A Beautiful Pursuit) and I decided to go in on an awesome Airbnb – I mean guys, it was truly a dream space with a kitchen and bathroom out of a magazine, and an incredible rooftop view of downtown – it was such a freakin' blast! We did so much! Ate amazing food, drank delicious wine, stayed up late, attended a lovely Beauty Heroes Luncheon put together by the sweet Jeannie Jarnot, got to meet up with and hang out with our girl Sarah James (Whoorl), the sweet Courtney (aka my bff soul sister) of Pure + Radiant Skincare AND we even ventured outside of Dallas to Waco for some Magnolia Market goodness! Besides the crazy construction and traffic, Dallas was awesome and had a lot to offer as far as green beauty/clean eating goes! I even got my mani/pedi done at an eco-friendly nail salon called Bellacures! (Super happy with how it turned out and it's still goin' strong one week later!)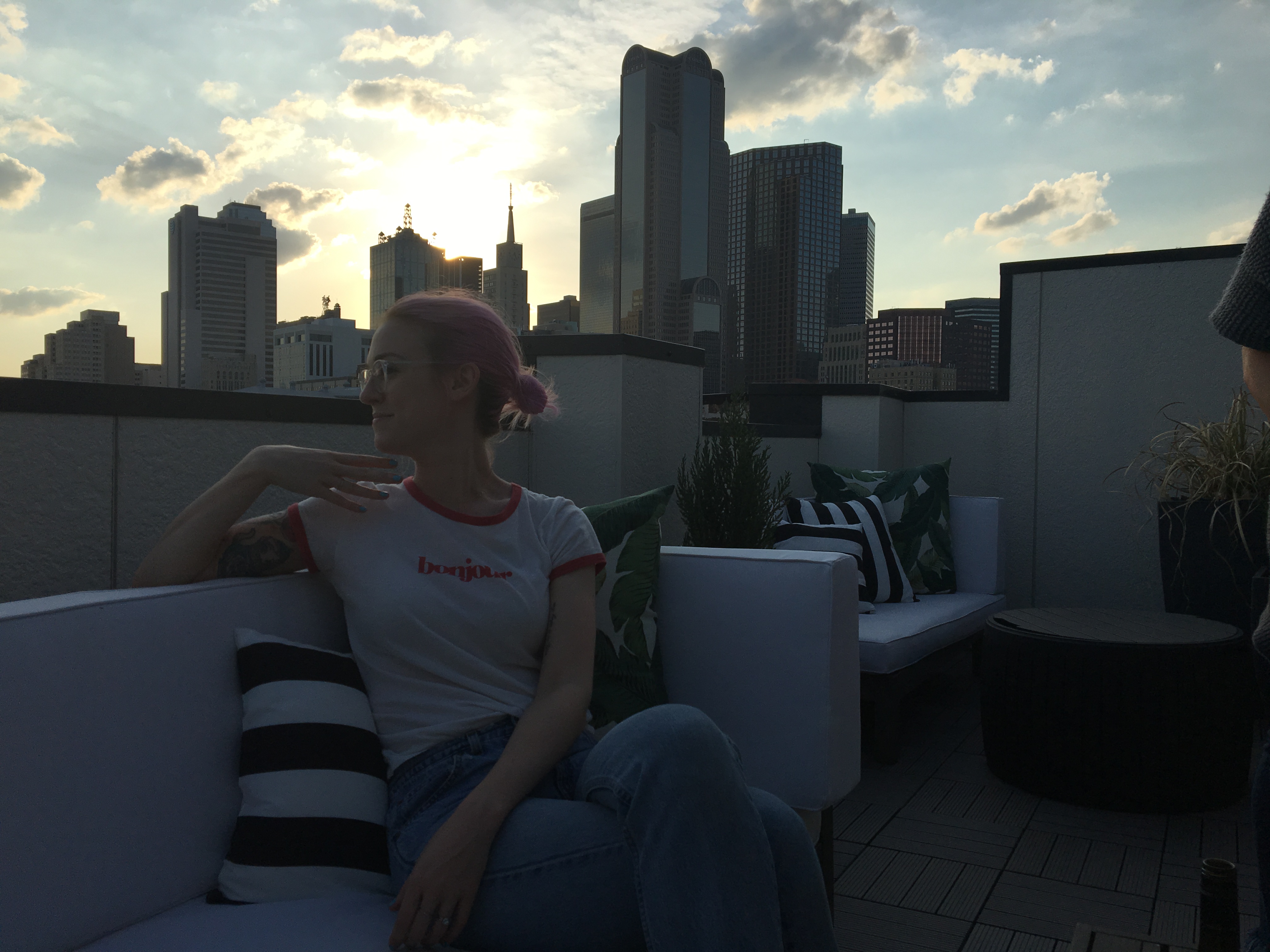 Waco, TX (Magnolia Market) Adventures
Foooood + Drank
Beauty Heroes Luncheon
As you can already see, I have a ton of photos and some new brands/standout products to share with you. I can't wait to dive into them! (BEAR WITH ME CUS THERE ARE A LOT! Haha.) I also couldn't let the hilarious and awesome video footage Molly and I took go unseen! We tried to get as much in as possible and when we couldn't, we reached for our saved Instagram stories lol. I decided to make a little highlight video for you all, so you could see our fun times and get a little glimpse into IBE Dallas! It was an eventful night and I got to meet so many brands I've worked with over time. Finally putting faces to names was really nice, and I loved chatting about their future projects and new products! (Get excited!)
A few brands and owners I was stoked to finally see and meet were:
FitGlow Beauty: Anna and I have clicked since day one of connecting! She has the kindest soul and I absolutely LOVE her products! I mean, I am almost 3 years in, using her Calm Cleansing Milk and Redness Rescue Cream (including so many other great new products) and there's no turning back. My skin loves it! I cannot wait for all of her new creations to release – you guys are gonna flip!
Vital Proteins: I'm a big fan of these protein powders! Their Collagen Beauty Greens being one of my all-time faves! I also love their Marine Collagen because it's flavourless (seriously undetectable) and is good in everything! From smoothies to cakes and soups to teas…pretty incredible! They have a new product that's out now called Collagen Beauty Water (I sampled the Cucumber Aloe linked) and ohhhh my gosh – it's so tasty! It's like spa water, but better!
Au Naturale: Finally getting to meet Ashley Prange, the lovely founder of Au Naturale was so great! We first met at the Beauty Heroes luncheon earlier that Wednesday and she shared an exciting update regarding their #cleanbeautyrevolution! We were also gifted one of their new Su/Stain Lip Stains and I am hooked! I got the colour "On Pointe" and it's so pretty! Not at all drying, stays put and the shade is a beautiful nude/mauve. Can't wait to try out more shades soon!
Antonym Cosmetics: You know my love for their eyeliner! (Specifically their Noir Eye Pencil) It was a pleasure being able to meet the owner Valerie – who just so happens to be French…which of course, you know my love for all things Francophone! She applied some of their new (soon to be released) foundation on me and let me tell you something…I am really excited for this! Not to mention her new highlighting blush – soooo pretty!
Melissa, founder and owner of Citrine Natural Beauty Bar: This was such a nice, last minute surprise! Melissa flew into town with Amanda of Organic Bunny and it was so great to finally meet them both! I've worked with Melissa in the past – basically when I first started out this blog – so it had been a long time coming! I adore her shop and everything she's doing! I just need to get my butt out to Arizona already!
Brandie Gilliam, founder of Thoughtfully Magazine – I have a whole interview with her HERE, if you're interested in getting to know her better and see what she does for a living! She is an incredible lady! Having already worked with her a bit and having previously chat on the phone before..I felt like we were already connected in so many ways! She is just the best, and we immediately clicked. Love her!
Jillian Wright, co-founder of Indie Beauty Expo: A true powerhouse! Especially for getting this whole event put together! She is also the founder of Jillian Wright Skincare! I loved getting to know her a bit more at the Luncheon and her excitement for Indie Beauty Expo that evening was contagious!
Some brands that were new to me that I really enjoyed getting to discover and will hopefully use more of were:
Ayuna: I had the pleasure of attending the Luncheon with Begoña, one of the founders! She hails all the way from Barcelona, Spain and has an infectious, genuine presence. All of the 'fuss' over Ayuna is real you guys…they're awesome. They're definitely not cheap – but after using them a bit and knowing their story, I believe that it's truly an investment in amazing skincare. They source clean, organic ingredients…and their skincare line won't take up your whole bathroom cabinet! (Very nice, especially if you're a minimalist!) I received a bunch of travel sized products and on my first night back in Charlotte, I used most of the line. Specifically the Essence, Balm (standout product for me) and Cream. I love how simple their line and packaging is – the pots made to resemble a pebble..smooth in your hand. Love that! You can even use most of their product around your eye area, as they are gentle enough and multi-functional. Looking forward to continuing the use of these lovely products…I may need full sized ones soon! ;)
Province Apothecary: A Canadian brand created by former esthetician, Julie (who actually hails from Halifax! Yeah, Canada!). She focuses on organic and wild-crafted ingredients sourced from Canadian provinces to create skincare that is suited for even the most sensitive of skins (hello)!  We had a lovely chat about her products and she knows her stuff, people! I have yet to try her products in full, but I'm specifically excited about her Healing Eczema Balm. I tried a bit of it when I was at her booth and loved the texture! I get random dry patches sometimes that can be such a pain…so hopefully this product can help that out! I can't wait to try more and hopefully a visit is in store for whenever I'm in Canada in June!
Live Botanical: I had never used any products from them or really got to chat with this brand – but, I did received their Skin Repair Balm in my goodies bag and loved it! It's great for just about any skin issue: breakouts, rashes, razor burns, sun burns, dark spots, scars, dry patches and more! I'd love to check out some more of their products, as I've heard great things about them! I looove their packaging and design. So pretty!
I can't wait to try more of all of the products I received – the new ones especially – and see how I like them! It's amazing how many awesome brands there are out there and they're continually wowing me!
I was also excited to be on an amazing panel on Clean Beauty Swaps with my girls Amanda (A Beautiful Pursuit) – she curated it, Suzi (Gurl Gone Green) and some other awesome bloggers and influencers! We LOVED chatting and answering your questions and seriously could have spent all evening sitting there just doing Q&A's. Loved it! I hope to be a part of more panels in the near future, as I really enjoyed my first experience and getting to hear some of your questions, comments and other concerns! I want to remind you that if you ever have any question or you're hesitant about purchasing a product or you're not sure about a makeup look, etc. – please reach out to me and I'll do my best to help you out as best as I can! :)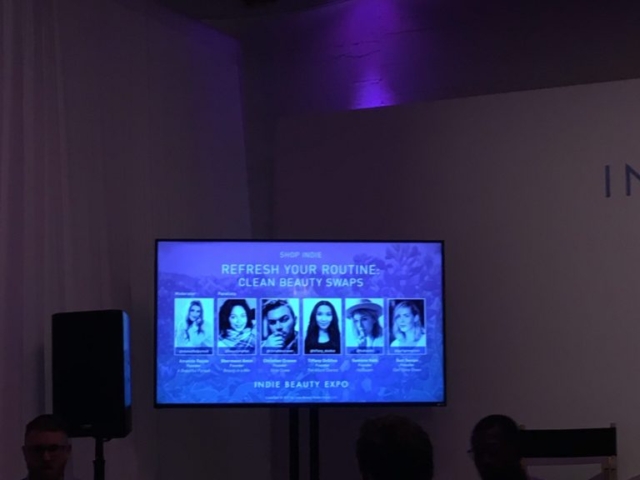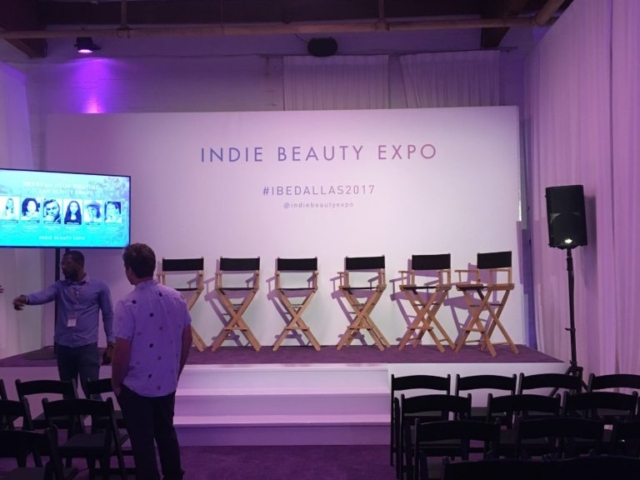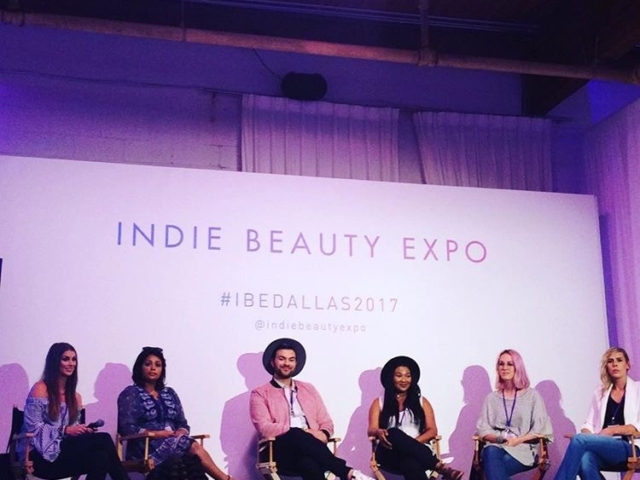 All in all, Indie Beauty Expo was truly an amazing experience and I thought that Jillian did a wonderful job at creating an intimate vibe (despite its grandeur) that felt fun and inspirational! The buzz around different stations and brands was contagious, and I loved the awesome photo opp areas, the (literally) cool sorbet station, annnd there was even an adorable little flower crown station and (say what!?) an open bar!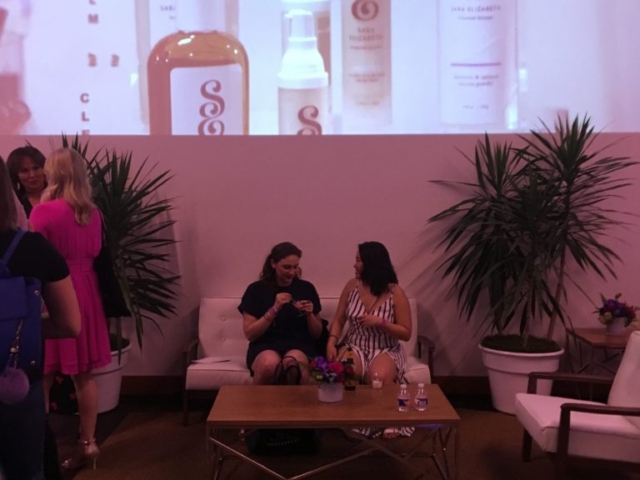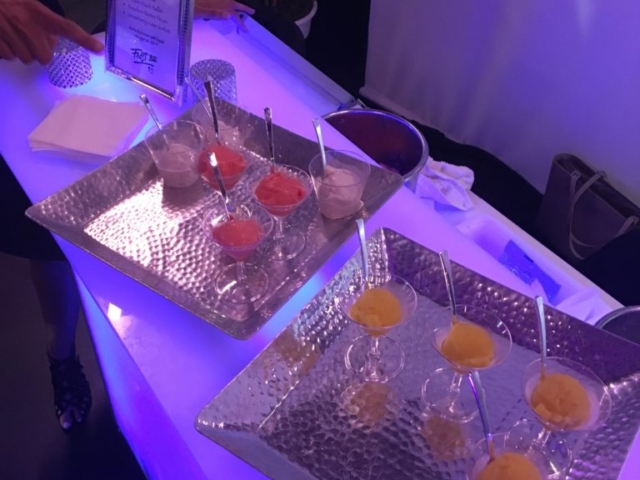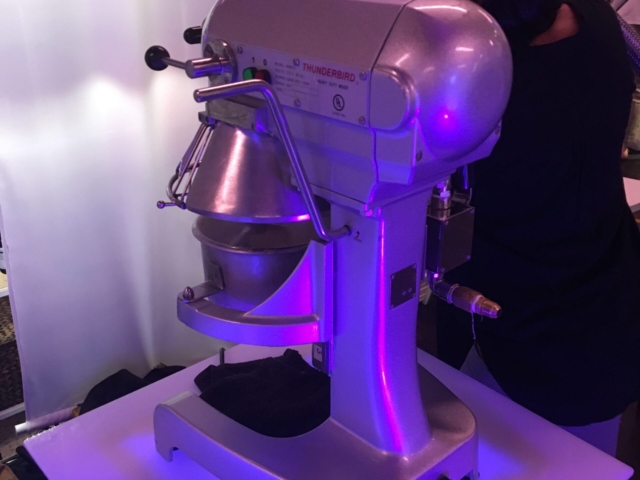 IBE's next event is going to be in New York City, August 22-24th. So, if you're in the area, or just wanting an excuse to head to NYC…this would be the perfect time!
So, without further adieu…here is the video highlighting our Dallas trip! Enjoy! (I've also attached some (MORE) fun photos the girls and I took together on our trip too!) I hope to see you again soon, Dallas! You were a blast!
xo