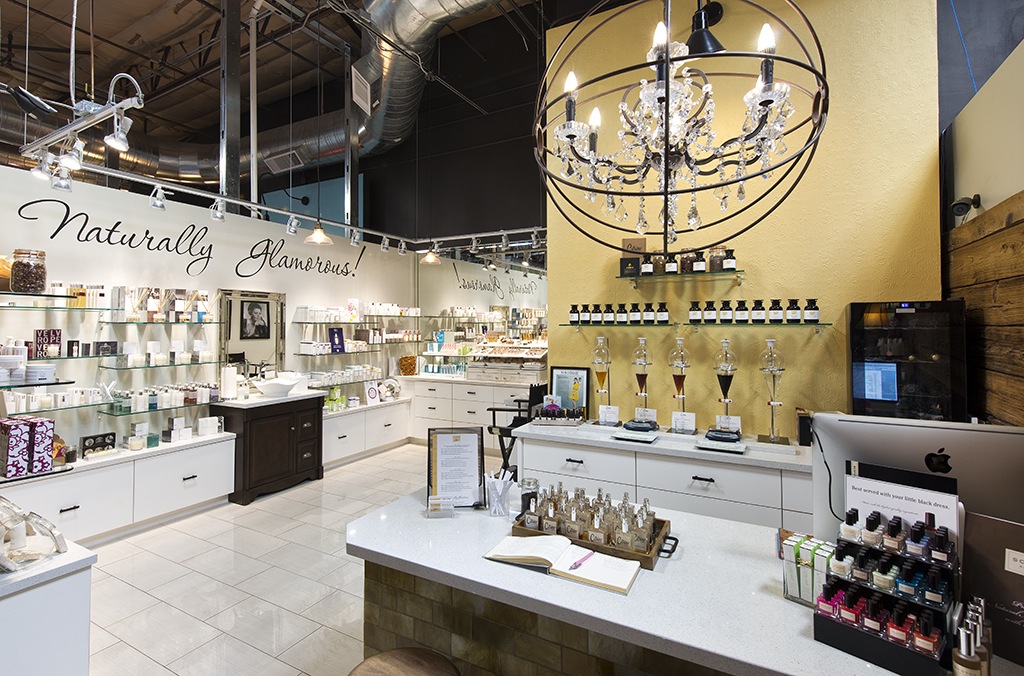 It's not every day you can find an all-natural beauty shop that solely features the best, most luxurious organic, green/clean beauty, and other wellness-related products! They also provide makeovers, consultations, and so much more!
"Citrine Natural Beauty Bar opened their flagship store at Biltmore Fashion Park's UNION in Phoenix AZ in November 2012. Quickly becoming the "it" place to go to get all things naturally glamorous, Citrine strives to always carry the latest and best in all-natural and clean beauty products. We carry lines such as Jane Iredale, Tata Harper, RMS Beauty, Kjaer Weis, May Lindstrom, and many more. This is your one-stop-shop for all your beauty needs. With knowledgeable and highly-trained staff, your experience at Citrine is truly like none you've ever had."
---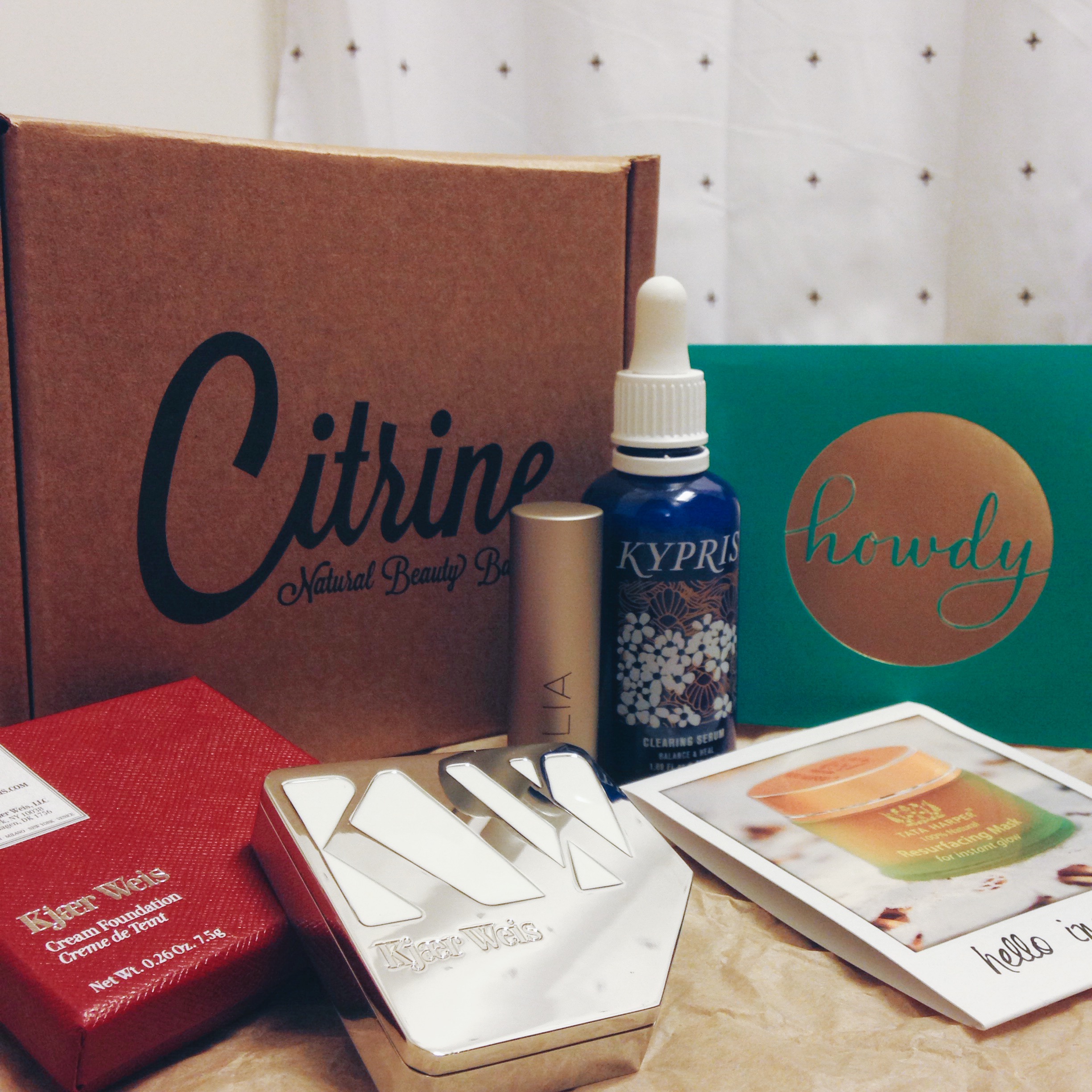 One of the things I love about Citrine is its founder and owner Melissa Lenberg. She not only is passionate about her shop and the wonderful products in it, but she truly values her customers and maintains a great relationship with them!
I was so kindly sent this (pictured above) box of products (that I was able to pick out – how awesome!) and have been using them now for a couple of weeks. I have had some GREAT results and I'd love to share them with you!
---
I cannot tell you how long I've searched for the PERFECT skin-like finish organic foundation. One that not only covers decently but doesn't look cakey or too shiny. Kjaer Weis Foundation is my new holy grail! It is definitely one of the most luxurious, glamorous lines of foundation I've ever come across! Some of the things I love about this foundation:
Creamy, blendable, weightless texture with a semi-matte finish.
Contains the highest quality of natural and organic ingredients possible.
It has a luxurious and chic refillable packaging.
Can be used as a concealer, and eyeshadow primer.
Formulated with moisturizing and age-defying ingredients such as Sweet Almond Seed, Coco, and Jojoba oils.
Can be applied by hand or with the Kjaer Weis Foundation Brush. (I love the brush technique the best!)
And…fun-fact! The creator of Kjaer Weis, Kristen, is a renown makeup artist with work featured in Elle, Lucky, Marie Claire and Vogue magazines.
I am wearing Like Porcelain in this photo. (UPDATE 10.5.2021: As they've grown their shade range and expanded, I now wear Feathery)
---
Looking for the perfect hot pink (magenta) pop of colour for your lips this summer? Ilia's got you. Neon Angel is my new favorite bright lipstick of the moment (UPDATE 10.5.2021 – sadly no longer made in this shade, but Knockout is amazingly bright and bold magenta with cool undertones) – a statement piece all in itself. Paired with a minimal, lashy eye, and a glowy bronzed face..you'll be looking fresh-faced and gorgeous!
One of the many reasons I love this lipstick, along with all of Ilia's lip products, are its aesthetic. First and foremost, their packaging is beautiful. I read somewhere once that beauty should be a multi-sensory experience. Personally, I agree! It only adds to the wonderful experience if the packaging looks and feels good. Secondly, I love the texture and finish of this lip product! Neon Angel is more of a creamy matte, perfect, in my opinion. Thirdly, the lipstick is long-wearing! Of course, like any lipstick, it can come off eventually (especially if you're actively eating and drinking), but it still leaves a nice stain of colour at the end of its wear. Gotta love that! And last, but definitely not least (cus this is huge in my opinion), the taste! I'm super picky about how lip products taste and smell on the lips. This one is pretty neutral, with faint hints of vanilla.
---
I know I'm not the only one wanting to achieve these flawless looks with flawless skin! Kypris Clearing Serum promises to heal blemishes, reduce evidence of older blemishes, and reduce redness. It's supposed to be good for both fussy skin, and recently shaved, waxed, or threaded skin. You can also use it as a spot treatment.
There are 25 Active Natural Ingredients. Some of the key ingredients are:
The immune system's mineral friend, Zinc, balances sebum production while inspiring skin's natural protective mechanisms to modulate inflammation whether caused by blemishes or irritations.
Apple Fruit extract imparts Alpha Hydroxy Acids to minimize the appearance of blemishes, old and new.
A proprietary blend of lavender, niaouli, and tea tree essential oils minimize the appearance of scars and reinforce skin's barrier function all while challenging acne-causing bacteria.
Willow Bark extract delivers its active salicins to smooth, heal, and restore imbalanced complexions.
Liposome encapsulated Centella asiatica extract supports the health of skin's connective tissues for calm, plump skin.


---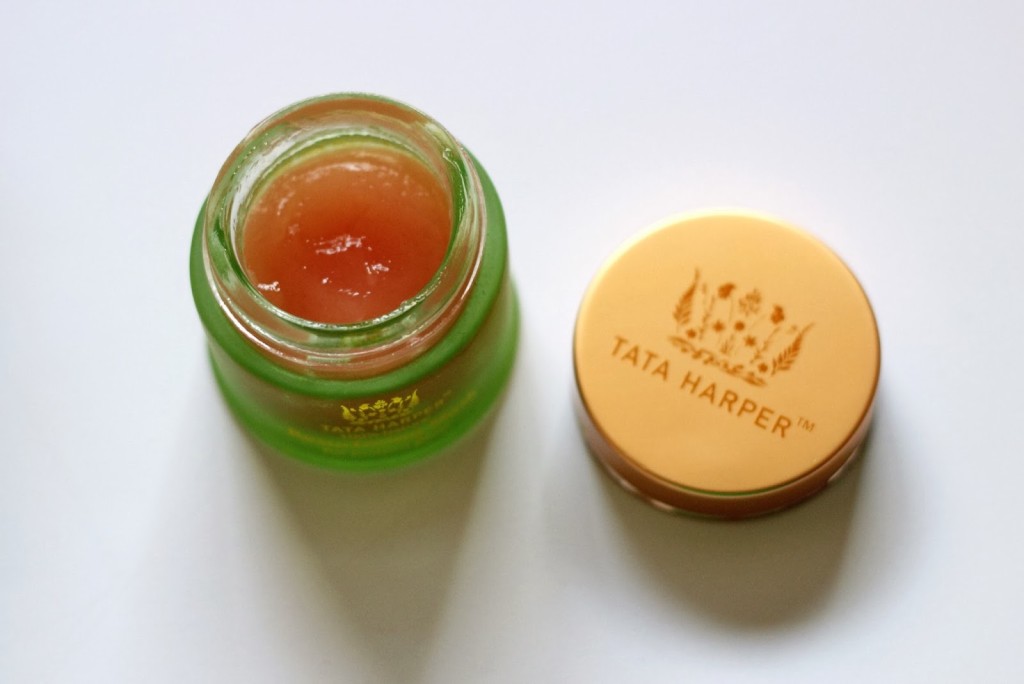 Citrine Beauty, amongst these wonderful three full-sized products, also included a sample of Tata Harpers Resurfacing Mask. Of course, all the hype you've heard on this mask is spot on. This award-winning beta-hydroxy treatment works like a traditional peel to provide an instant solution for dull skin – without causing downtime or irritation. It delivers an instant glow, minimizes the appearance of pores, and improves texture for smooth, glowing skin. It's formulated to deeply purify and help decongest surface debris and dead skin for a refreshed, instantly revitalized appearance. I love this stuff and will definitely be buying more in the near future!
If you're keen on shopping for this product, and all of the other products mentioned in this post, definitely head over to Citrine Natural Beauty now to shop!
Use code "

hullosam10

" for 10% off! (This code excludes KYPRIS and May Lindstrom Products. Free shipping is included in all U.S. orders $75 or more.)
You can find Citrine Beauty on Facebook, Instagram, Twitter, Pinterest, and YouTube.
Any questions you may have on any of the products, just leave me a comment below! I'll be happy to answer them! :)
xo