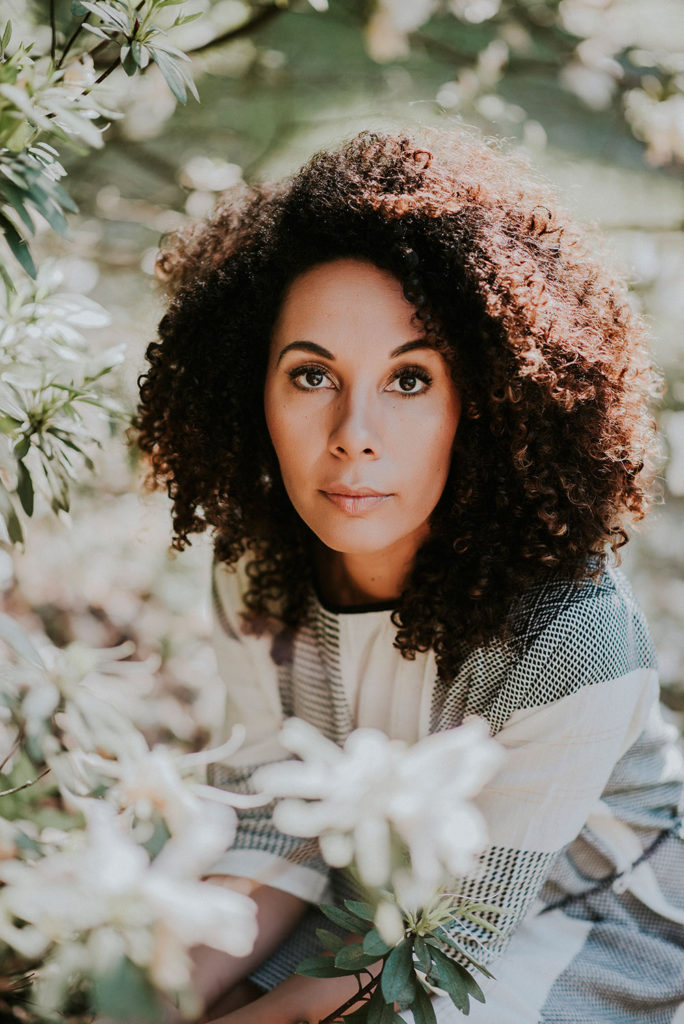 I am so excited to be debuting this new series that I will be featuring on my blog every so often called "Inspiring Interviews". I've always been so intrigued, impressed and completely inspired (see what I did there?) by what fuels the men and women in the clean beauty world – heck, in the world, period. Whether it be makeup, skincare, body care, haircare, writing, photography, music, art, fashion, health, fitness, faith and more…I want to share with everyone the amazing people I get to connect with on a daily basis! I have met some wonderful humans through social media, and sometimes I get lucky enough to meet them in real life!
Today, on my first installment of
Inspiring Interviews
, I have founder and creator of the ever so popular
Thoughtfully Magazine
, Brandie Gilliam. Brandie did what many dream of doing – leaving their busy corporate lifestyle to act on a dream! Hers was to create a healthy living magazine; and let me tell you, it's amazing! From insightful content and articles, gorgeous photos and delicious recipes…right down to its pure, genuine aesthetic. It's by far my favourite healthy living magazines!
There are so many wonderful adjectives I could use to describe Brandie, warm, diligent, optimistic, delightful, classy, motivating and incredibly sweet…the list goes on! But I'll just leave it up to our interview for you to see for yourself! x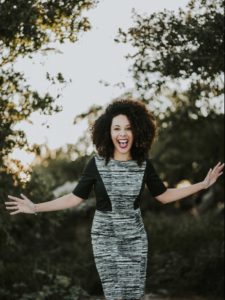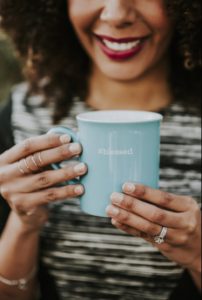 Please introduce yourself to our readers. Name, general location, what you do.
Hello, my name is Brandie Gilliam. I am the founder, creative director and many hat-wearer of
Thoughtfully Magazine
, an indie publication sold on national newsstands  in the U.S. and Canada that seeks to inspire wellness in women one print issue at a time. We are now based in Los Angeles, CA.
With all of the magazines out there to pick from, health & beauty alike, what prompted you to start your own?
I absolutely love magazines and have always been fascinated with print since I was a young girl. As I began to immerse myself into the world of clean beauty and wellness in 2001, I slowly began to feel disconnected with the content in most of the magazines on newsstands over the years. I also observed that many of the health magazines still showed toxic beauty products on their pages and were not well researched in that area at all. Fast forward to August of 2014 after a relocation to the Gulf Coast of Florida with my husband's job, I no longer had the demands of a busy corporate career and wanted to create something that I needed personally. It all happened so fast and I never ever thought about starting a magazine but it's been a beautiful journey since we launched in January of 2015.

How would you describe a "green lifestyle"?
A green lifestyle is one that is thoughtful, compassionate and considerate. It comes from a place of love, care and concern for self, others and the environment, including our animals. It's stepping back and asking questions like "What's in the products I'm putting on my skin? Are they good for me and the planet? Is this food I'm putting in my body real, whole food or is it processed? What's the impact of all this plastic I'm consuming? Who's making my clothes?" It's going through life with intention.

List your top 5 green beauty products that you couldn't live without.
Organic coconut oil, cleanser for my combination/highly acne prone skin (I rotate my skincare with the seasons), facial serum, detox mask and leave-in conditioner for my 3c naturally curly hair.
If you could give one piece of advice to aspiring entrepreneurs and start-up small business owners, what would it be?
Never take a risk that you can't recover from. Be intentional, researched, knowledgeable and clear on why you're doing what you're doing and how you want to do it. So many times we leap without calculating the cost. Don't just think about what could go right but also what could go wrong and have a plan of action in place for both. There's a solution to every problem, we just have to find it and trust. The rest sorts itself out along the way.
Which issue of the magazine is your favorite so far?
Each issue is special for different reasons. I absolutely loved shooting with FullyRaw Kristina for
Issue 6
in our hometown at the time of Santa Rosa Beach, FL and creating magic with Candace Cameron Bure in the Santa Monica Mountains for
Issue 5
.
I could go on. I'm in love with the artwork that Meera Lee Patel created for our current
Issue 7
with Deepak Chopra and Kimberly Snyder.
What do you like to do on the weekends/days off?
I enjoy practicing yoga, spending time with my husband and family, connecting with close friends, hikes, listening to music, walks along the beach, volunteering in my community, self-care, curling up with a good book and cuddling with my little Lhasa Apso dog named Angel…she's the cutest and sweetest pup ever!

If you could have anyone featured on the magazine, who would it be?
This has changed for me since we first launched. I used to be focused on having a certain person featured but now I just want to create with authentic people that I meet and am inspired by.

Do you have a favorite quote or words to live by?
Live passionately, beautifully and thoughtfully every day.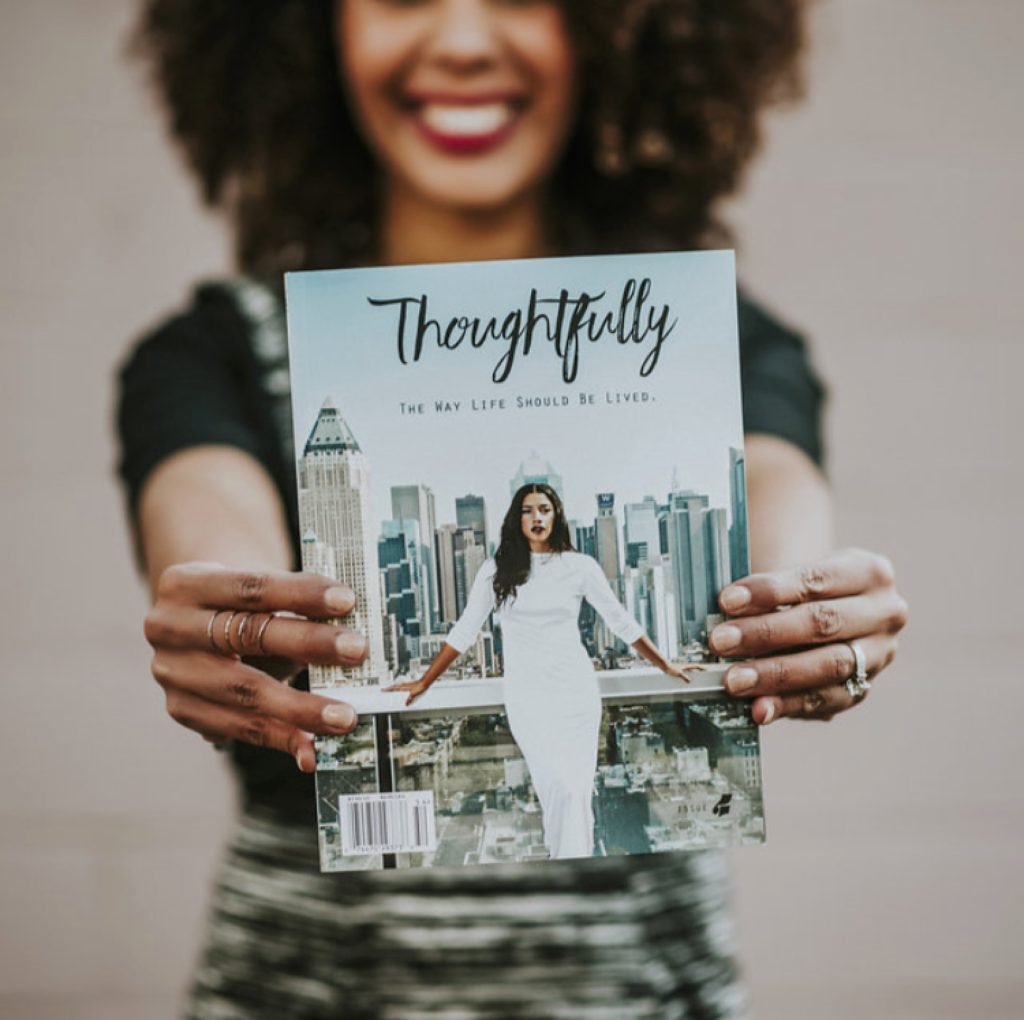 Thank you so much for sharing your story and passions with us today, Brandie!
Check out 
Thoughtfully's newest Issue 7
and since it's their 2nd birthday, we've hooked you up with promo code
HULLOSAM
 to
receive a FREE digital issue of
Thoughtfully Mag
now through the end of this month 
1/31/17
. Be inspired, and happy reading!
Follow them on their social:
xo