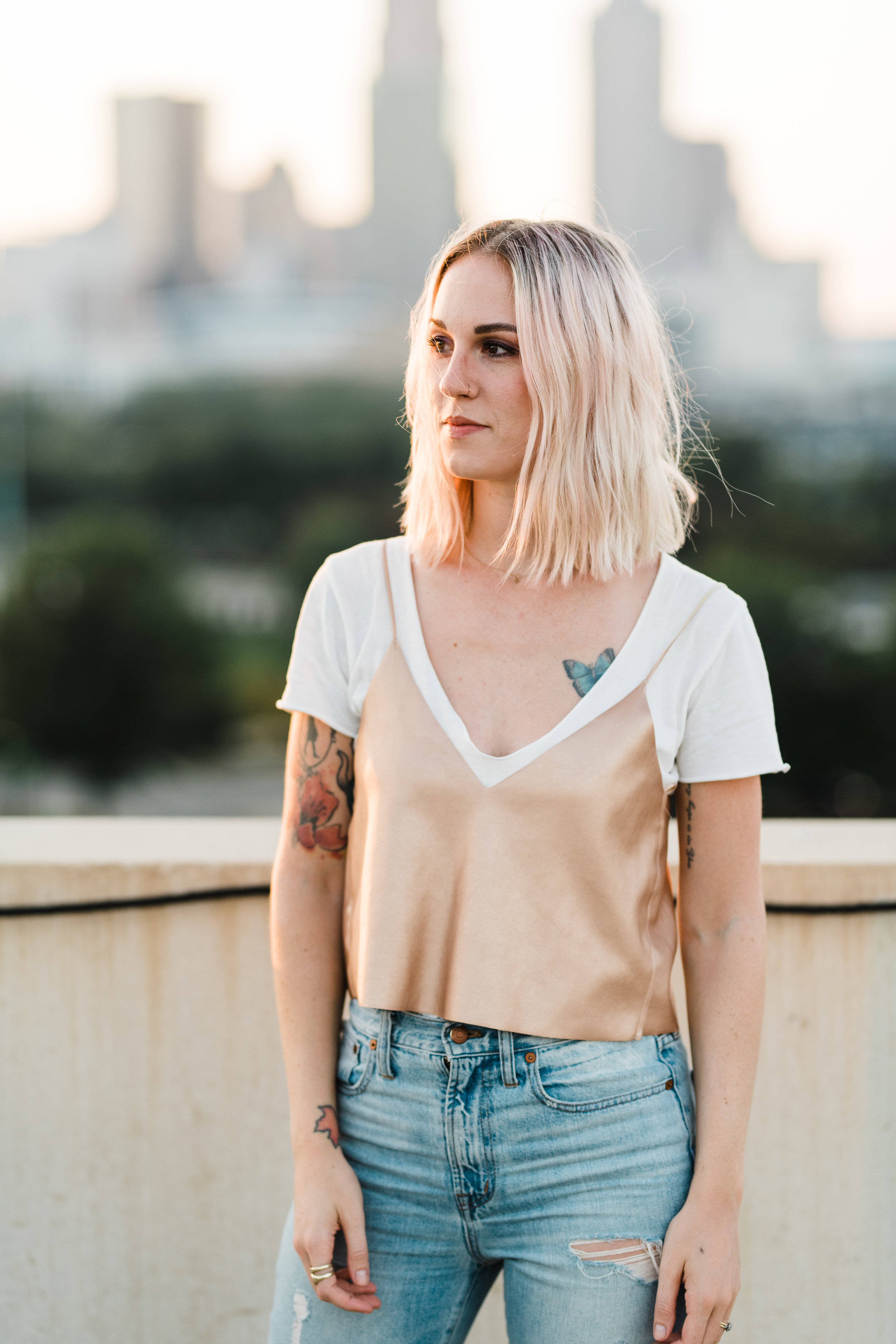 Hi! I'm Samantha Kolk, aka 'hullosam' (hŭll-oh -sam – that's a short u vowel, ha) – but you can call me Sammie! I'm a Canadian­bred, Ontario native who grew up in Toronto. (You know, where Drake's from?) In my later youth, I moved to Montreal where I learned how to speak fluent French. (But really, it's like a smaller version of France. Someone take me back! To France, that is..jk, Montreal too.) Having moved around a lot – Connecticut to Nashville, then most recently Charlotte, I'd like to think I'm always up for new adventures. My favourite activities are spending time with Davey (my husband), my family and I love to travel! Can't go wrong with a good road-trip – but you have to have good snacks, please! I'm a huge snacker. You could say I have a slight obsession with anything beauty and fashion! I mean, what kind of makeup artist would I be if I didn't obsess over…well, makeup (especially a good lipstick)! I love the beach (and mountains too, respectively), seafood, sustainable living and thrifting (loooove vintage and a good thrift session!), anything Parisian, a nice brisk walk, and all things musical! I'm always listening to music, I married a musician…and this blog originally was a music blog before I transitioned into full–time green beauty as hullosam!
I've spent most of my life with sensitivities and intolerances – ranging from skin to food, dairy, and more. Nowadays I'm living a gluten-free, and (sorta) sugar-free life. (The latter is not so easy, with my sweet-tooth.) It's easier said than done, but high quality, mostly organic produce (specifically whole foods) is key for my health + wellness and just plain feeling good! I'd say my passion for all things 'green' came to fruition when I realized that I not only wanted to put healthy, pure, and safe things IN my body – but ON my body. After all, our skin is a highly complex functioning organ that reflects our health and wellbeing. If the health of our skin is nurtured, this helps to promote full health to the body & mind. In return, we typically get healthy glowing skin! Oh, and drink lots of water.
Along with beauty, the content I create boasts sustainable living, slow fashion, home decor, yummy food and recipes and so much more! I love to share my favourite things, whether that be a local restaurant or a favourite dress, down to the rug I'm standing on…there's a lot happening on my social platforms. :)
Last but not least, I've got a background in makeup-artistry and love to make-up faces! My goal is to make my clients feel as beautiful on the outside, as they are on the inside. I am all about giving you tips and tricks on how to achieve a specific look, or where to buy products! I host makeup masterclasses and other fun beauty events where I educate on the brands/ingredients being used, as well as makeup 101 tips! If you'd like to see my work on Instagram, just look up the hashtag #makeuptipswithsammie.
My skin type: Normal to combo with occasional hormonal breakouts. (My skin can be quite all over the board at times…but this is usually how it is!)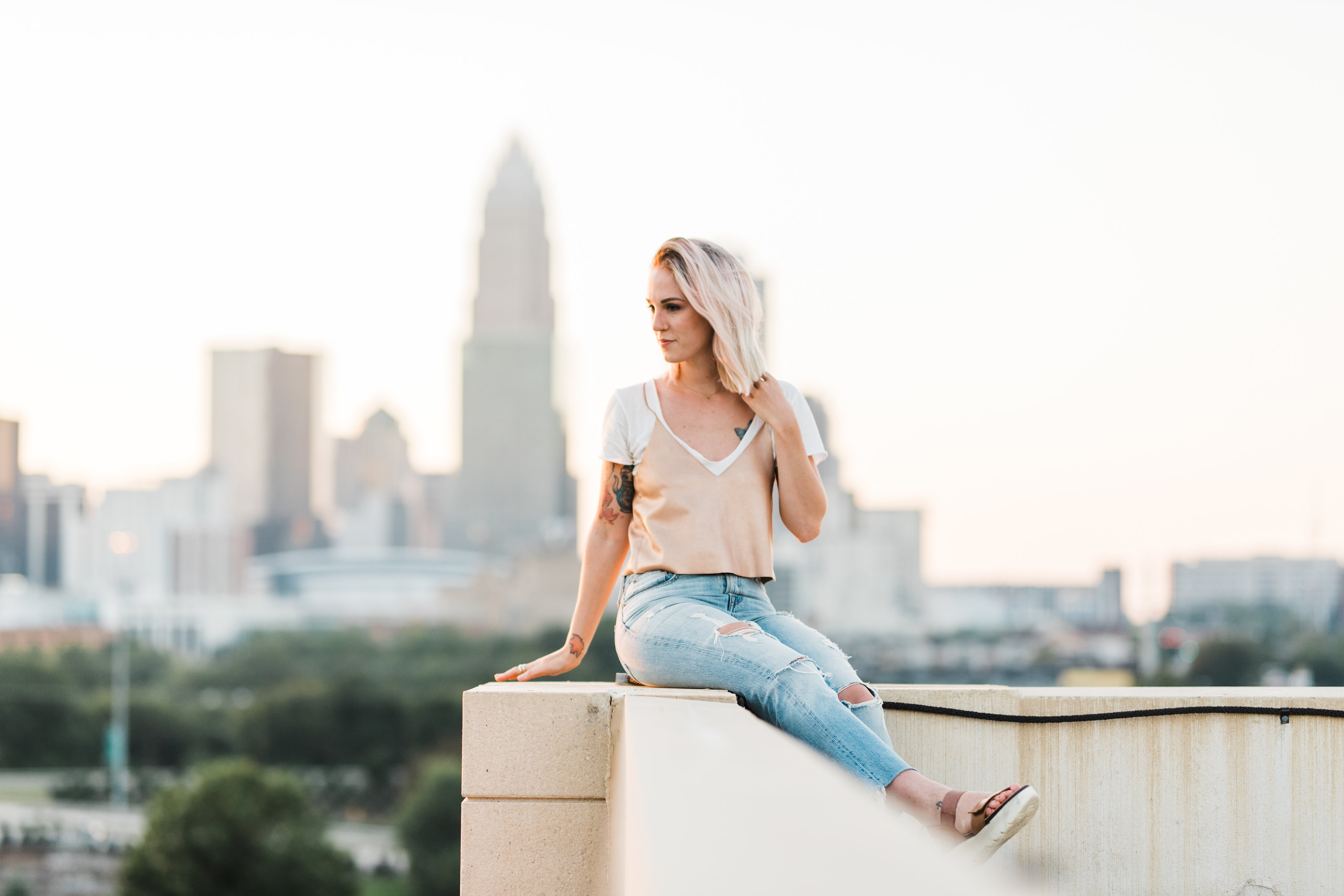 Thanks for stopping by! I hope you'll stay awhile and learn something new!
xo