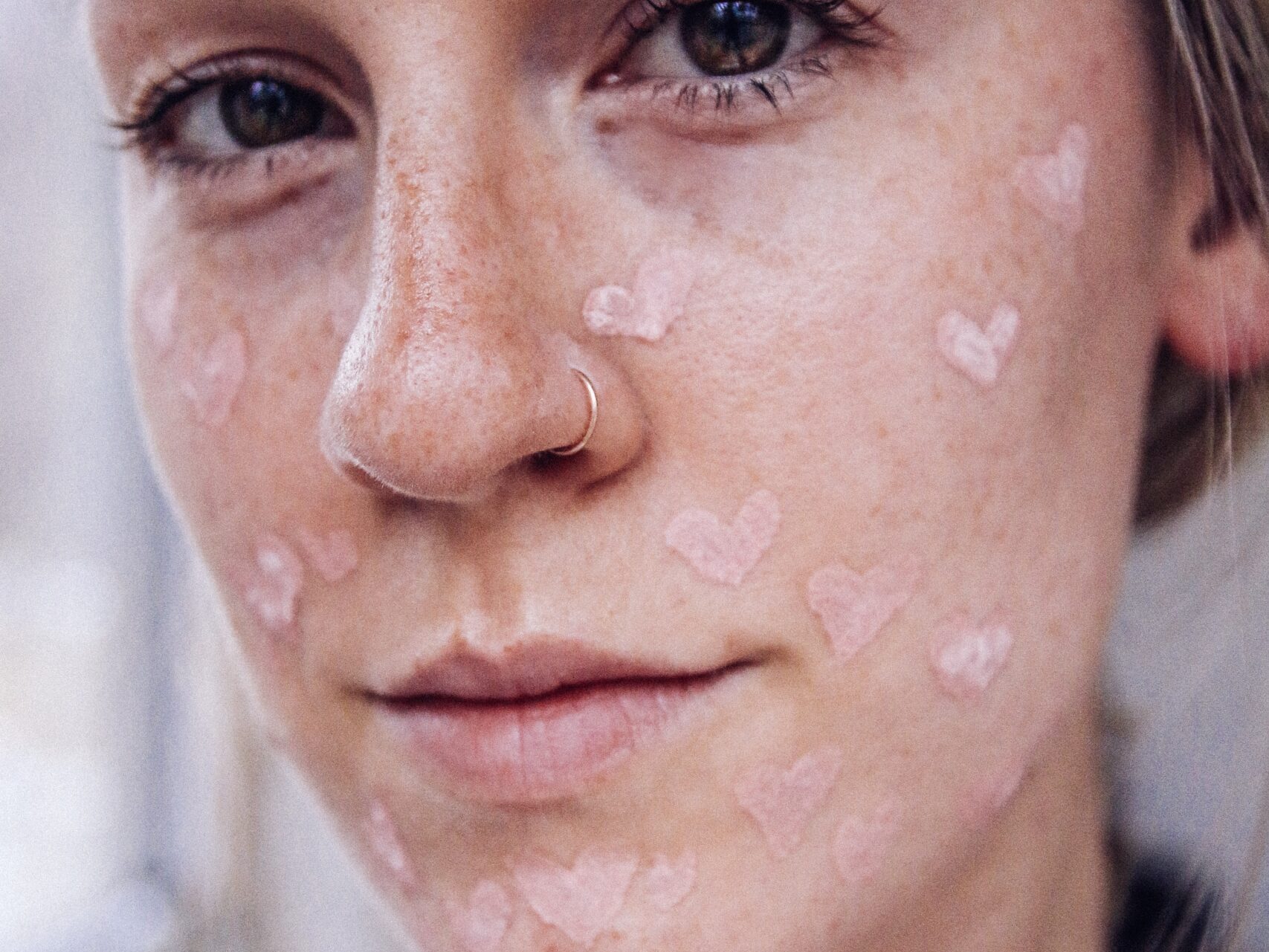 UPDATED 10.7.2021
It's here! My long-awaited updated skincare routine! Let me just tell you, I have become a bit of a skincare minimalist as of recently. I feel like my skin is happier with less! Almost like a skin fast! ;) Of course, everyone's different, so please bear that in mind while looking through/reading this! Happy to answer any questions as they come!
(The products are ordered/listed by preference)
MORNING ROUTINE
Splash of cold water to wake me up

GENTLE CLEANSING MILK
Warm water on a washcloth (these are my fave)

FACE MIST/TONER/ESSENCE
If I feel like a no makeup day and need it, I love applying a blemish oil such as…
FACE SERUM/TREATMENTS
MOISTURIZER
SPF!
LIPS
NIGHT ROUTINE
I like to do a double cleanse! It ensures all my makeup is off, and the first step, cleansing oil, removes SPF the best!
CLEANSING OIL
GENTLE CLEANSER/MILK
THIS IS WHERE YOU WILL CHOOSE WHETHER YOU WANT TO MASK OR NOT! IF YOU DO….
I have so many other faves, you can check them out in this simple, downloadable PDF! x
FACE MIST/TONER/ESSENCE
FACE SERUM/TREATMENTS
UNDEREYES
Another hot topic that is highly asked/requested is on the order of skincare… which do you start off with? Face oils or face creams? Serums or toners? What's what? Why's this a thing? All the questions…
So, to answer your questions here's a little diagram for your reference! Please be sure to tag me if you share it and spread the information! :)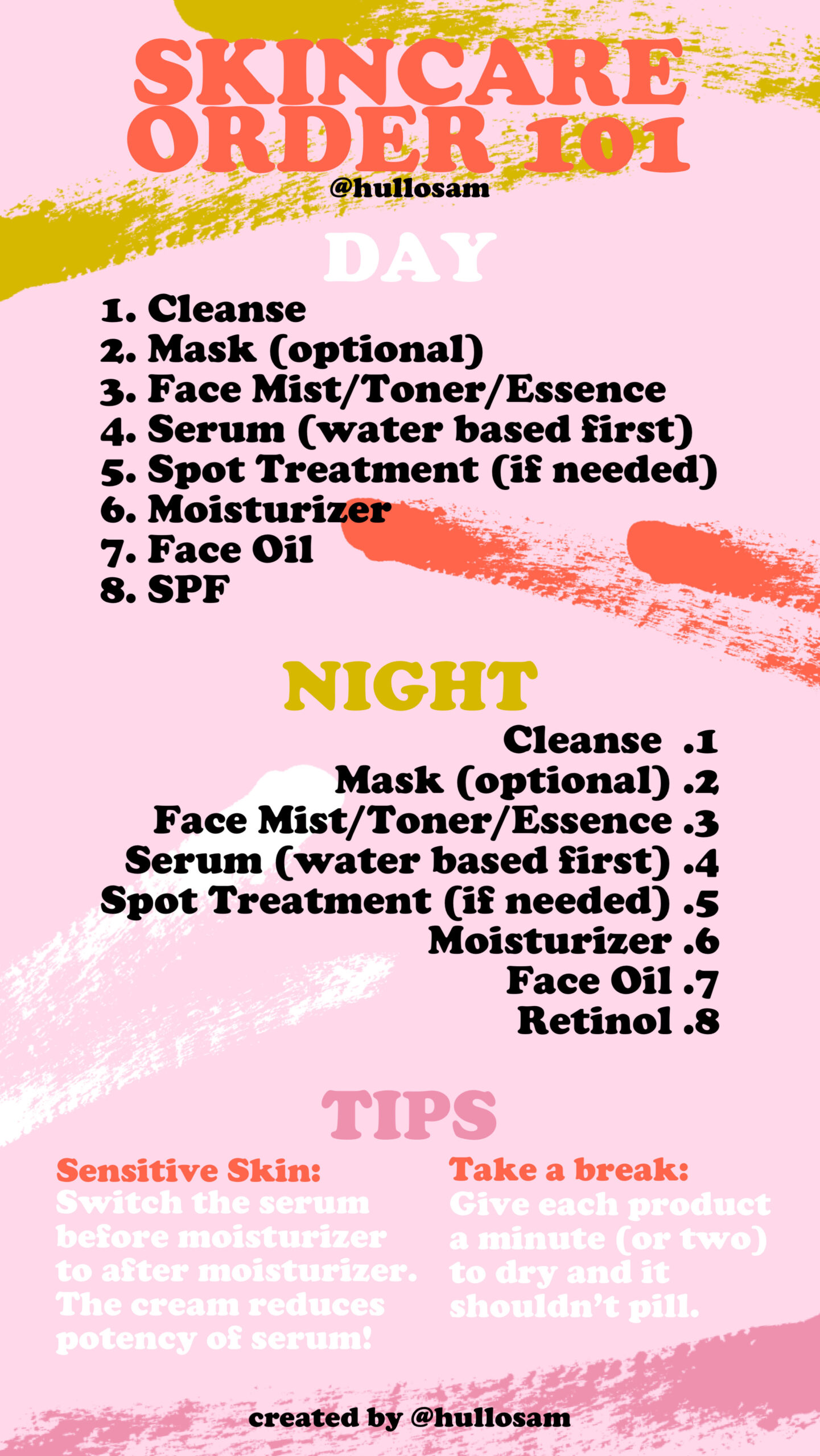 IMPORTANT TAKEAWAY: The more expensive the face oil or serum, the closer you want it to your skin.
And that's about it for now! Thanks for tuning in. Let me know what you'd like to see next on my blog! Hope everyone's doing well!
Be sure to give me a follow/like on the following social platforms!
xo

This post contains affiliate links, which means that I receive a percentage of commission if any products are purchased through my links. As always, these are companies I have used personally, believe in and support. Also, thank you for supporting me, hullosam through your purchases. :)