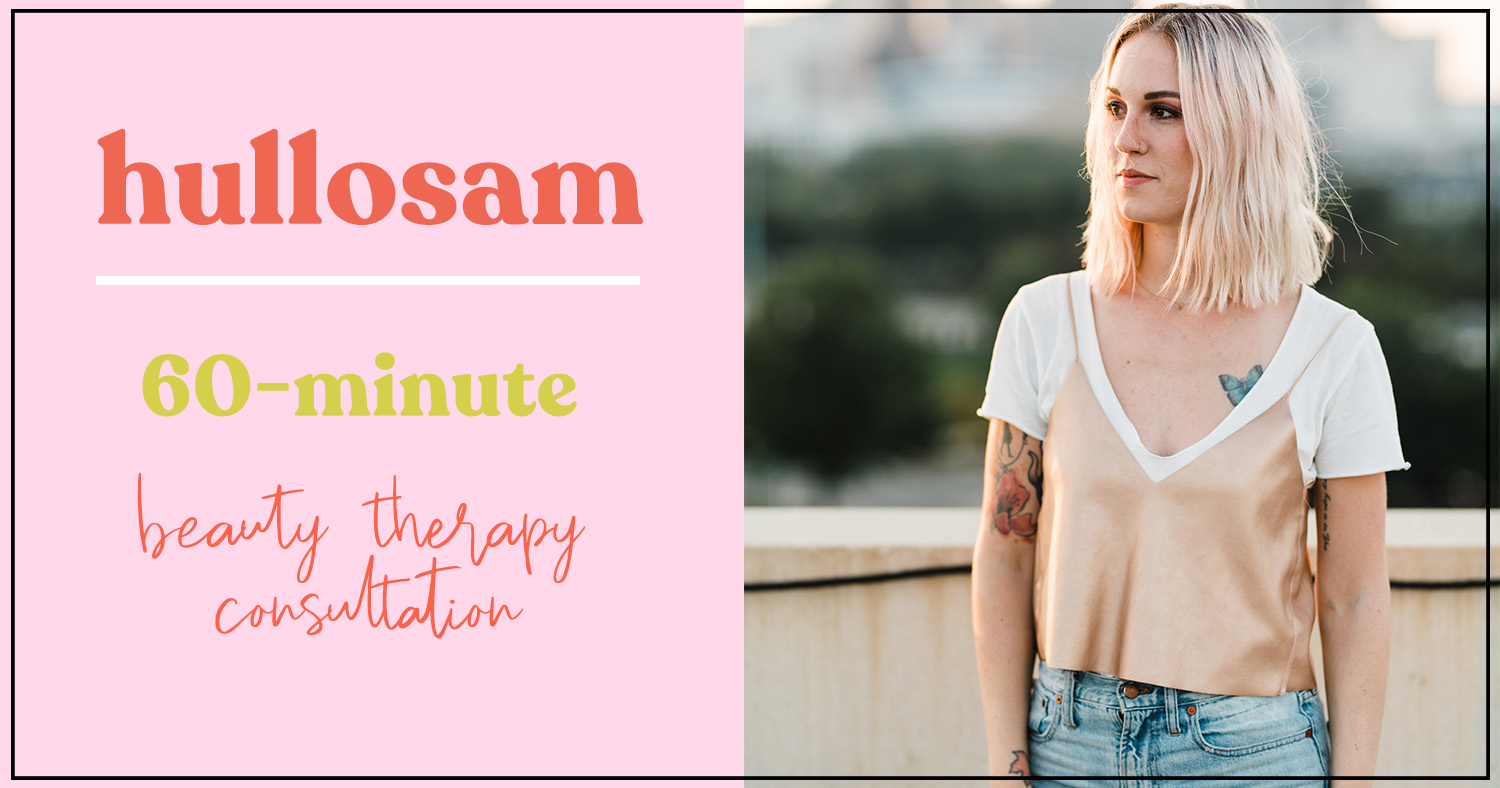 Helloooo beauties! So you're here because you want to switch over to greener, more natural products but you don't know where to start?
Maybe you want to know which products are out there, are they even any good? Where do I buy them? Which products are truly "green" and which ones aren't? How do I apply a winged-liner? What about blush placement? Maybe you are curious about colour matching!
It can definitely feel overwhelming! But whatever it is, I always say baby steps. And I'm here to help you out! :)
In my 6+ years of working in the green beauty space – both as a makeup artist and content creator, I've tried A LOT (I mean hundreds) of green beauty products and then some!
I can confidently say that I know all the ins-and-outs of the green beauty space. The products that simply work, the ones that don't, and the ones that exceed all expectations and blow your mind! (There are so many amazing ones out there!)
BUT WAIT….
I'm not just here to consult on solely makeup and skincare. I am more than happy to branch out and provide recs for body care, hair care, cleaning products, feminine hygiene, mens grooming, holistic dental care, deodorant, slow fashion (sustainable/ethical)…whatever you wanna know, I'm your gal!
TO GET STARTED
….you'll just need to fill out this quick form, which will help me learn more about your skin, your budget, the products you currently use (and what you like about them), and what you're looking to get out of our consultation (plus a few other things)! Once that's all filled out, we can take it from there!
Still not quite sure on taking the plunge? Check out some of these testimonials and read more here:
"She is fun-loving and offers tips & techniques that can be applied in every day life. She recently shared a makeup tutorial that was minimal, light & glowy. I gave it a try (because she made it look so easy…and it was) & now it'll be my everyday look! I don't like to wear a lot of makeup & she offers tons of techniques that are more geared toward skin care rather than covering up your skin! I love that & it's why I watch her videos. I don't often get into makeup videos but I'm totally here for Sam's!"

KRISTIN H.
"hullosam is not a glossy unapproachable influencer. She is fresh, energetic, down to earth and appeals to all ages. I'm 54 and have learned a ton about clean beauty and the toxicity of what's been the norm in my life for years. She does not compromise her stand for living and eating wisely and embracing clean."

LC
"The first thing I want to say is that I may have given up wearing makeup all together if it wasn't for Sammie. I made the switch to green beauty a year ago. While I enjoyed trying new products that were technically safer for my skin, about 50% of them were still causing me negative reactions. I decided to throw out most of my makeup and reach out to a woman who seemed to know her stuff. I have been following Sammie on Instagram for a while. I admire her knowledge of the green beauty industry and ability to work with diverse models and styles – all so well! I consider myself a "natural" chick, which some perceive stems from my desire to be minimalistic and true to myself. While that is true, it was also from my fear of the beauty industry and insecurities. I am so thankful I went out of my comfort zone and reaching out to Sammie. We agreed upon a complete makeup trial to experiment with various products and find ones that worked well for my sensitive skin. She was so easy to work with. Empathetic, patient, playful. To my surprise, I quickly felt relaxed and enjoyed the entire process. Sammie complimented my skin tones. She made me feel glamorous without being overdone. It was magic! Further, her process is intuitive which was a breath of fresh air to me! I left not only feeling beautiful, but empowered with the right tools and products that work well for me. I'm so thankful for the passion, expertise, and genuineness that Sammie brings to the industry, and I would highly recommend her to anyone!"

BETHANY C.
WHAT ARE YOU WAITING FOR?
Feel empowered and confident in your makeup application, skincare choices and more!
Spend less time researching products, looking up reviews, overthinking your looks and questioning yourself!
Create a smaller footprint by using natural, green and organic products?
Save $$$$ because you won't be throwing away products that don't work, break you out or aren't actually green/natural.
Invest in your body, your health, your overall wellbeing, and feel all around better. It's a full body experience!