When I first received these Waxman products I honestly wasn't sure of all the places they could be used…(SO MANY PLACES!)
As I communicated with Waxman more and got to really know what kind of products they created and wanted me to share…it became clear! They're perfect for EVERYONE. In any walk of life. I work out of my home studio, I have hardwood floors, I also have a carpeted bedroom and other spots in my home that needed–and could easily demonstrate my using–their products.
So here we are! And you're still probably scratching your head like, "Okay….? So who the heck is Waxman and what do they make?!" Glad you asked!
Waxman has been the surface protection and floor care product leader for more than 35 years and was the first to introduce felt pads to the market. You know, these felt pads (by softtouch) that make sure that if you have nice hardwood floors or just any flat surface, nothing scratches them and they slide/move around with ease.
softtouch products protect floors and household surfaces from the
hazards of everyday life—like scratches, dents and scuff marks—in every room of the home. From pads for your dining room chairs to bumpers for your newly installed kitchen cabinets, softtouch protects the things you love. Whether it's brand-new or a cherished family heirloom, home décor requires protection, attention and care. Turn down the volume! Specifically, softtouch bumpers act as a buffer, reducing the noise caused by closing cabinets and drawers. They are 2x thicker than traditional bumpers and designed to provide protection against surface-to-surface contact.
Here are some of their classic softtouch products that you can easily purchase (for incredibly affordable prices) at Lowes.
I used their Cabinet Bumpers for a really annoying door issue we'd been having in our bedroom. Our closet door and our bathroom door are cornered and whenever you open up the bathroom door, it can hit the closet door. As you can see, it's created a dent of sorts and I was happy to apply the clear cabinet bumper onto the closet door itself so that problem has been resolved! HAPPY SAMMIE!
Amongst their classic felt pads, Waxman also creates Super Sliders for Hard Surfaces and Carpets & Rugs. These are my favourite because it literally makes moving suuuuper heavy furniture, a breeze!
From settling into your first apartment to rearranging the living room, moving furniture can be a challenge. Super Sliders allow users to move heavy objects, like tables, sofas, dressers, recliners, heavy appliances and more, with ease. Super Sliders come in a variety of shapes and sizes, making moving any piece of furniture a breeze. Super Sliders® make life easier. You don't need a moving crew. You don't need to call your dad. You don't need to end up in a back brace.
Here are a couple of their awesome products:
Exactly what I need for all the heavy lifting that's going on every-time I decide to rearrange a room lol!
Waxman products have been a staple in our home lately, and even before this post, (little had I realized), I had some of their felt pads under our kitchen chairs! They're used in residential, commercial and public locations all over North America. I'm a big fan, and I'd love to hear if you are too. Do you use any of Waxman's softtouch or Super Sliders in your home or work space? As stated above, you can purchase softtouch® and Super Sliders® at your nearest Lowes – visit www.lowes.com.
You can follow Waxman on the following platforms below: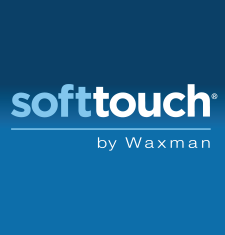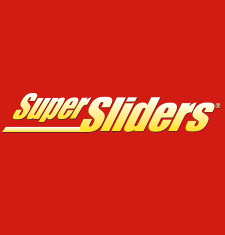 This post is sponsored by Waxman Products. The products seen in photos above were sent to me to review. As always, all thoughts expressed are honest and unique to my personal experience. FULL DISCLOSURE HERE.