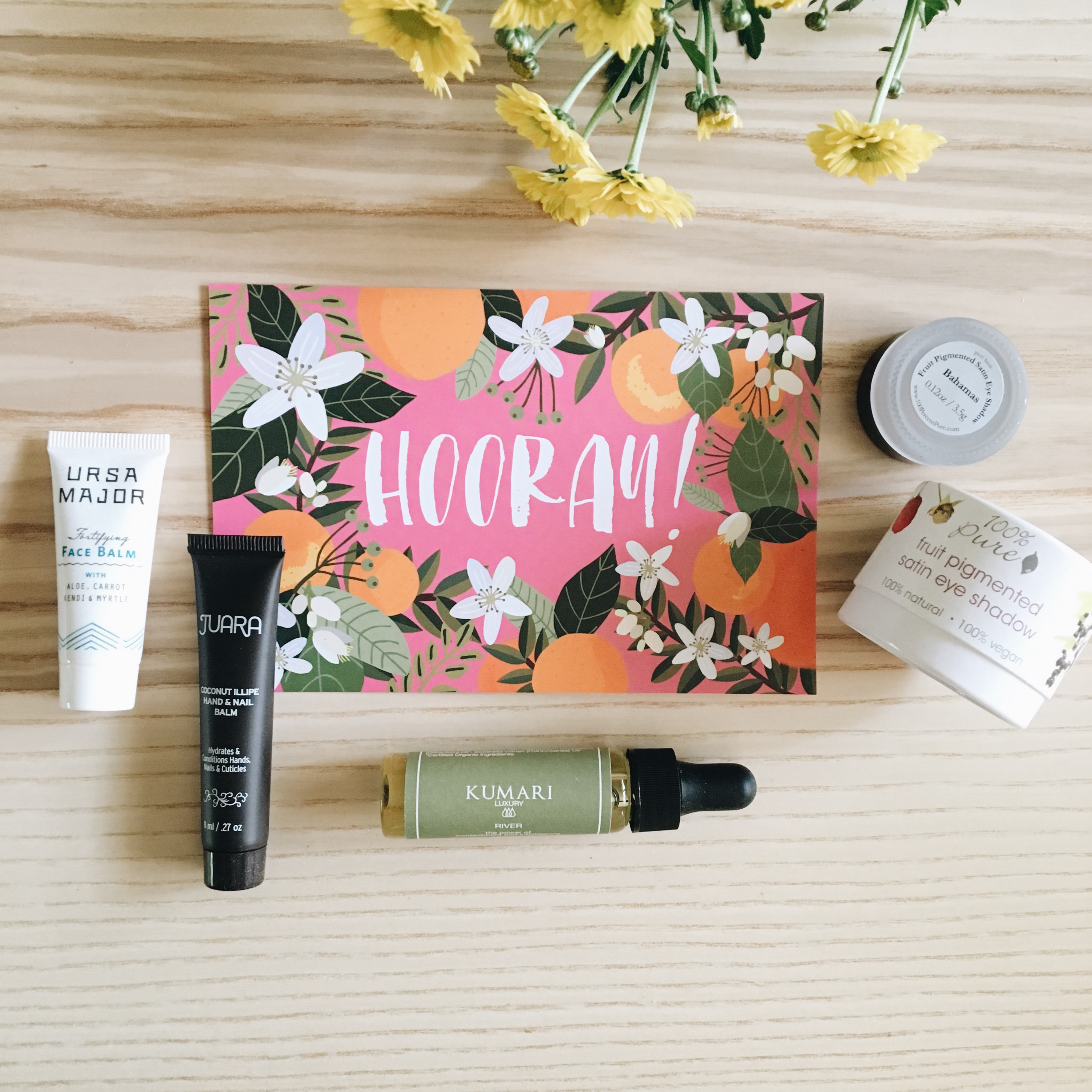 It's been a little while since I fully reviewed (on here) one of my favourite Beauty Boxes…since November actually! If you're new to Petit Vour, well you're in for a treat! This monthly subscription box is really special! It not only lets you in on some amazing non-toxic, vegan, and cruelty-free beauty products…but for only $15, each box comes packed with four deluxe-sized (and sometimes full-sized) products. It's an awesome deal, and you'll discover some awesome new brands that are safe for your face, body and more! Oh, and of course it comes with the cutest little description card, describing all of the products within the box – along with the perfect illustration by Mia Charro. Win/win!
So let's jump right into this past months April Beauty Box!  First things first…
URSA MAJOR Fortifying Face Balm If you know me, you know my love for all things URSA MAJOR. With some of the most effective and natural ingredients, UM's Face Balm is quite ingenious. Perfect for the upcoming warmer Summer months, it's lightweight and non-greasy (like, not in the least!). It also some amazing anti-aging properties in it, to make your skin appear younger, longer. To me, it actually feels like you're applying a serum – my skin drinks this stuff up! The scent of this balm is beautiful – a herbal concoction of lavender, lime, spearmint and rosemary. To top it all off, the ingredients are 100% natural and 82% organic, with no nasty toxins in it!
JUARA Hand & Nail Balm is a beautifully scented, warm, coconut smelling hydrator/conditioner for your nails and dry hands. It helps strengthen nails and cuticles with its concentrated blend of nourishing Coconut, Candlenut & Buriti Oils, skin-softening Illipe Butter and age-delaying Oat Bran. All of which work synergistically to reduce the appearance of fine lines, help to plump your skin, and fade age-spots. This product is rich, yet not greasy at all, and it's incredibly long-lasting. The size is perfect for a quick little application throughout the day when needed – into my purse it goes!
KUMARI River Bath & Body Oil is described as a soothing, cooling aromatic bath and body oil to invite total serenity. It contains organic chamomile and olive oils to soothe sensitive or irritated skin. Lovely, isn't it?
There are two ways to use this oil: as a body oil, massage it into your skin after a shower or bath for instant skin hydration. As a bath oil, add 3-5 dropper fulls into a warm bath. Your skin will be thanking you…
Last but definitely not least – the full-sized wildcard of the month:
100% Pure's Fruit Pigmented Satin Eyeshadow in Bahamas. This full sized eyeshadow is beautiful! This shade is close to a barely there shade, which makes it great for priming the lid for a more intense colour. To apply it, use your fingertips or a brush. It's smooth, velvety, and totally easy to blend…it almost feels like a cream! It leaves your eyelids soft, moisturized and nourished with all the vitamins, antioxidants and other nutrients that 100% Pure is known for putting in their wonderful products. Their formula is free of chemical preservatives, artificial fragrances, synthetic chemicals and any colour you see in their products are from antioxidant rich fruits and vegetable pigments.
If you're like me and love clean makeup, skincare and beauty, then this box is totally up your alley! I may say it every time, but I cannot recommend this beauty box enough! For just $15.00 per month, it is one of the best subscription boxes out there! So, what are you waiting for? Sign on up, you can cancel at anytime! Plus, you can earn PV points for shopping and get the full sized versions of your favourites! Head over to the Petit Vour website to get started! :)
You can find Petit Vour on:
Instagram: @petitvour
Twitter: @PetitVour
Facebook: https://www.facebook.com/PetitVour
Pinterest: https://www.pinterest.com/petitvour
Tumblr: http://petitvour.tumblr.com
xo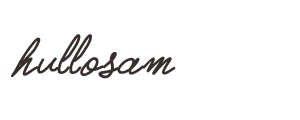 ---
Loving this song right now by this Folkwave duo from Des Moines, IA by the name Field Division. Enjoy! xx
[soundcloud url="https://api.soundcloud.com/tracks/167946693″ params="color=ff5500&auto_play=false&hide_related=false&show_comments=true&show_user=true&show_reposts=false" width="100%" height="166″ iframe="true" /]