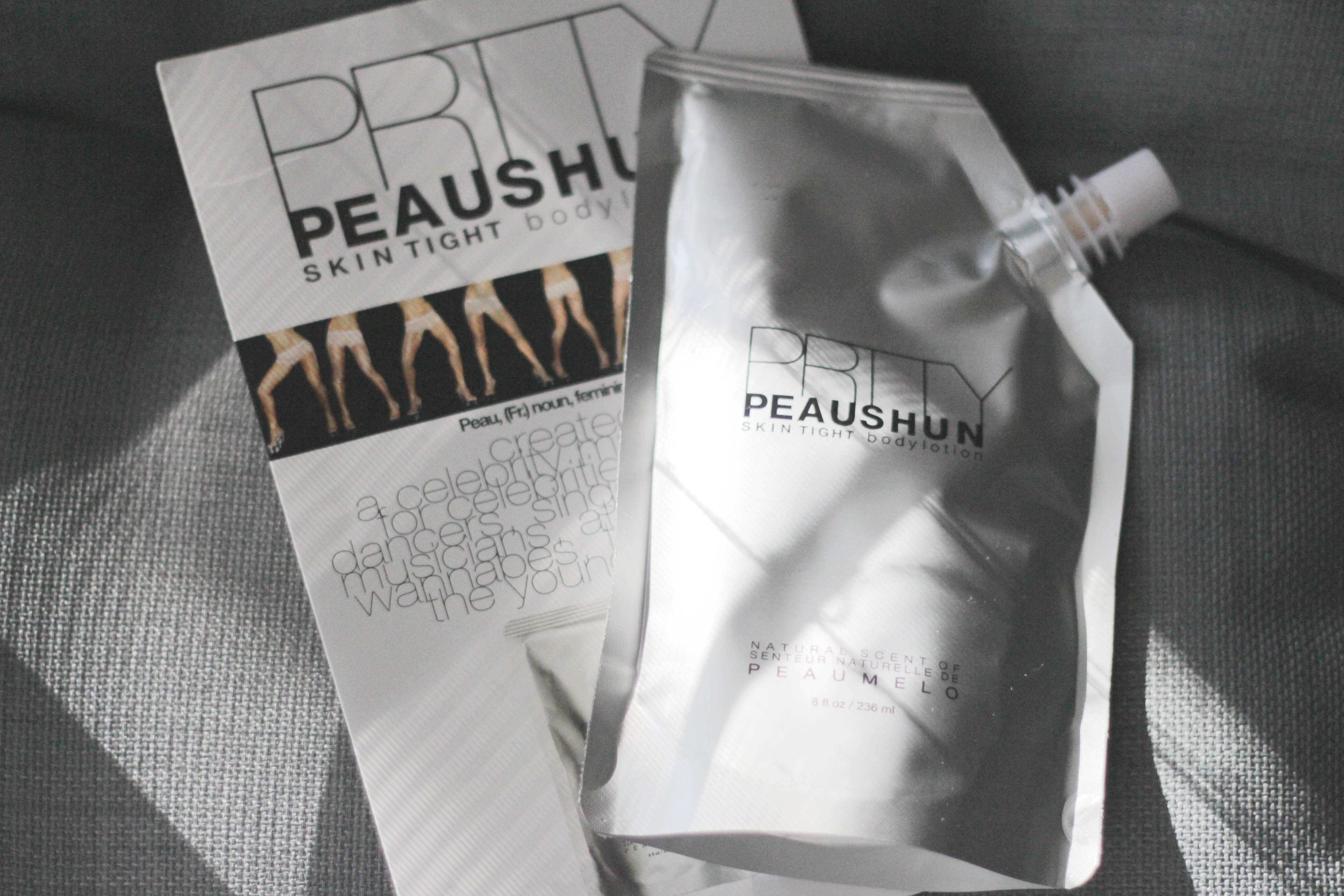 Being from Canada, and a mix of British, Irish and Italian, there wasn't very much room for a nice glow – especially in the winter. I also inherited my British/Irish genes of pale skin, freckles and easily burnt skin (if not protected). **Thankfully, because of my Italian blood, I do tan better after a base/slight burn ha.** Anyways, what I'm trying to say is that I not only love the beach, but long for waves, sand and sunshine. I adore the freckly, beachy, sun-kissed glow it imparts! Sadly, it's fall now and the beach days are over. (SOB) However, I just received this wonderful product from Prtty Peaushun (Pronounced "Pretty Potion") and have been blown away by it!
Okay, so I'll confess, when I received Prtty Peaushun Skin Tight Body Lotion a few weeks ago, I was somewhat skeptical. I was thinking…"another fake tanner?" or "it's probably going to smell"…I'm obviously not one for those things – I mean, who likes the smell of a fake tan? Or how it comes off on your clothes and sheets, how patchy it can get, the fading after time…and well, if you're using a conventional self-tanner, how toxic it is! But, I can 100% honestly say that I am super duper impressed by this lotion.
---
This lotion was formulated by celebrity makeup artist Bethany Karlyn to perfect the skin of her clients on set, and celebrity fans. Some of those celebrity fans include Rihanna, Anne Hathaway, Emily Blunt, Gwyneth Paltrow (she calls the lotion her "miracle cream", so you know that it's doing something right), Cate Blanchett and Taylor Swift, just to name a few! It was also featured in W, Allure, Harper's Bazaar, InStyle, Vogue Portugal, Tatler, Pride, Good Housekeeping, and The Times.
Let me just preface, this is NOT a self-tanner…hence why I love it so much! The lotion contains light reflecting particles designed to impart a radiant glow to the skin (hallelujah) and it is available in 5 different shades (plain, light, medium, dark, and deep). Keep in mind, some of the lotions (if it isn't the clear plain one) look really dark and orange straight from the package, but I promise, it's quite sheer on the skin. I received the Medium lotion and LOVE it! The texture is very light – almost a gel-like consistency – fresh smelling, and cooling to the touch. It carries a faint hint of a sweet lemon scent, which is fine with me (the packaging says that it is scented with natural scent of Pomelo (grapefruit) ).
Besides giving you a gorgeous glow with its subtle light reflecting particles, this lotion also conceals minor imperfections and enhances the appearance of the skin. You can use this on your body, face or hair! I am particularly looking forward to trying it out as a subtle highlight on my cheeks and collarbone. Natural plant extracts in the lotion (a luxurious blend of avocado, pomelo and jojoba infused with organic extracts, essential oils and antioxidants), claim to lift, tighten and firm your skin, as well as improve the look of cellulite, stretch marks, and varicose veins. I haven't used this product every day, so I cannot 100% tell you from my few weeks of trial that this is exactly what it does…however, I can honestly say that whenever I apply Prtty Peashun my skin glows. It has a blurred, smoothing and brightening effect – so, I'd say it makes my skin look a thousand times better than before, and I'm super pleased with that! Who needs pantyhose anymore, when you've got this stuff?
The picture below shows a side-by-side with Prtty Peashun applied to the left leg and nothing on the right leg. I don't know if you can see it, but I sure see a noticeable difference – and this is just on camera. Imagine in person! After applying the lotion to my skin, it takes a few minutes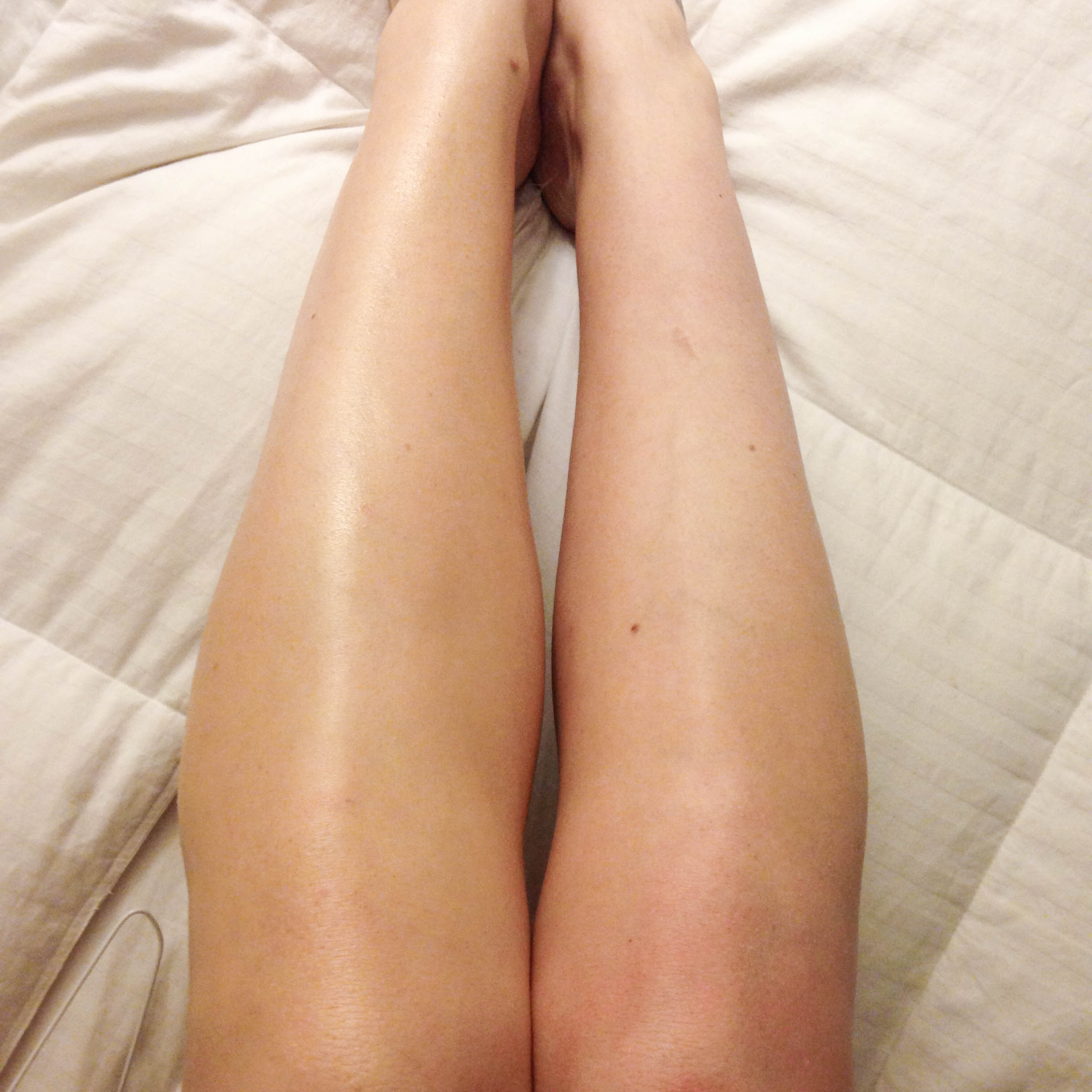 to completely dry, after which it is still slightly sticky to the touch. It doesn't really bother me though. The point of the lotion is to use it on bare, exposed skin, so there really shouldn't be any
issues with it rubbing off on clothing.
As mentioned, this lotion is all natural, contains no animal products, isn't tested on animals, and even repels bugs away! The sleek innovative packaging allows you to squeeze out the product til the very last drop, and is TSA approved! (Best news.) This product will absolutely be a go-to staple in my bathroom cabinet, especially for a date night! Well done, Bethany! I am a BIG fan!
---
Follow Prtty Peashun social media accounts:
Instagram: @PrttyPeaushun
Twitter: @PrttyPeaushun
Facebook: https://www.facebook.com/PrttyPeaushun
Pinterest: https://www.pinterest.com/prttypeaushun
xo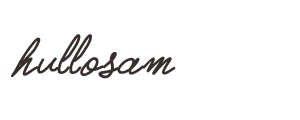 ---
Haven't stopped listening to this song/album lately! Purity Ring – Bodyache.