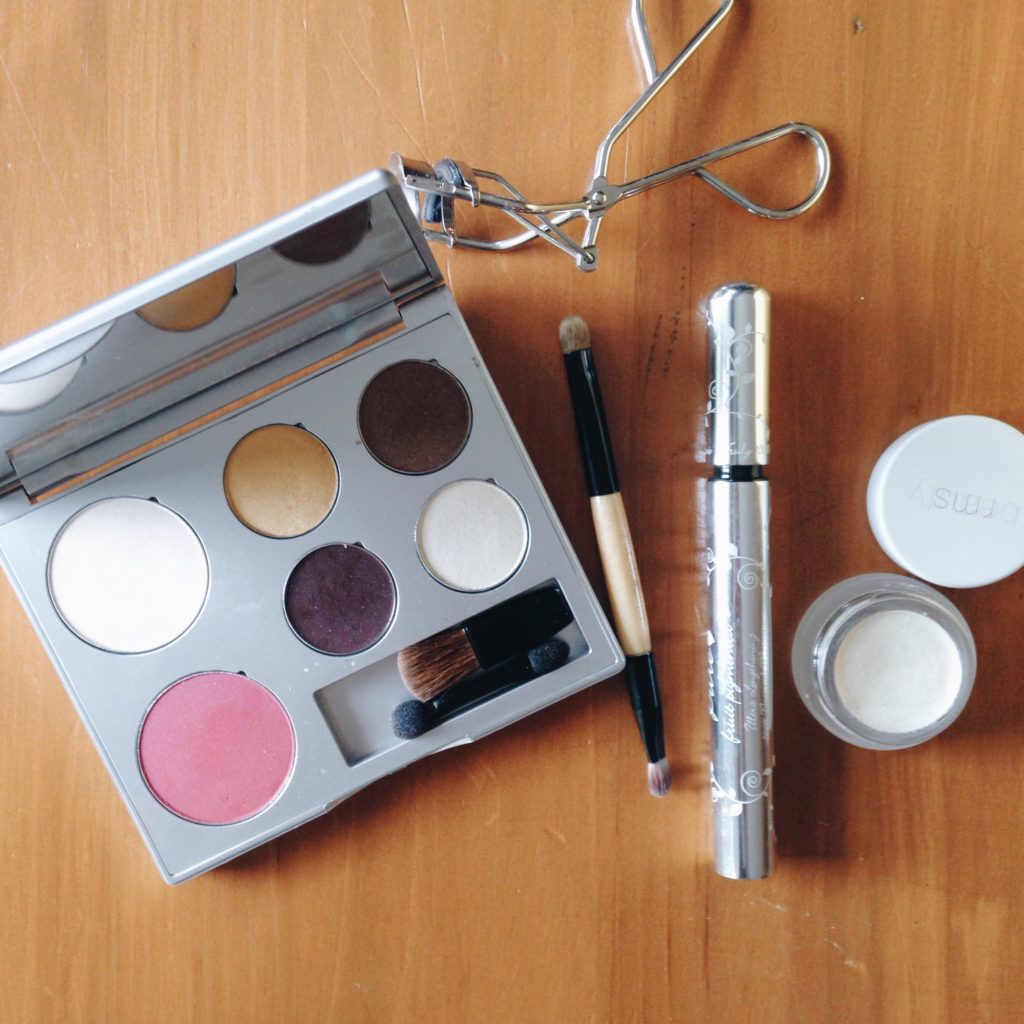 If you're in the market for a really awesome cruelty-free, gluten-free, and toxic-free neutral palette with a pop of colour (a sizzling gold/yellow shade) – this Zuzu Luxe "Peep Show" Palette by Gabriel Cosmetics is totally for you! It's been a go-to for me lately, as I love the deeper bronzy/chocolate colours! I love a great summery palette and this one definitely achieves that sun-kissed, summer-look!
I really enjoy mixing and matching the super blendable shadows. I apply it with a dry brush for soft day time eye look, or I use a damp brush for a more bold, intense look. It's however you wish to do it – I personally like to mix the two techniques! The whole palette contains natural ingredients including Titanium Dioxide which functions as a natural sun block. So, you're not only making your eyes stand out, but you're protecting them too in the process. Win/win!
The Zuzu Luxe Peep Show Palette comes with 4 different eyeshadow shades. They are:
Peep Show Shadow Colors
Amber – Sizzling Gold
Toasted – Warm Brown/shimmer
Velvet – Deep Brown/shimmer
Nude – Neutral Ivory
Peep Show Powder Color
Translucent – sheer setting powder that leaves skin with a flawless finish (this stuff does some serious mattefying of the skin too, if you have any shine!)
Peep Show Blush Color
Bitten – neutral red for perfectly flushed cheeks (almost as if someone pinched you – in a good way!)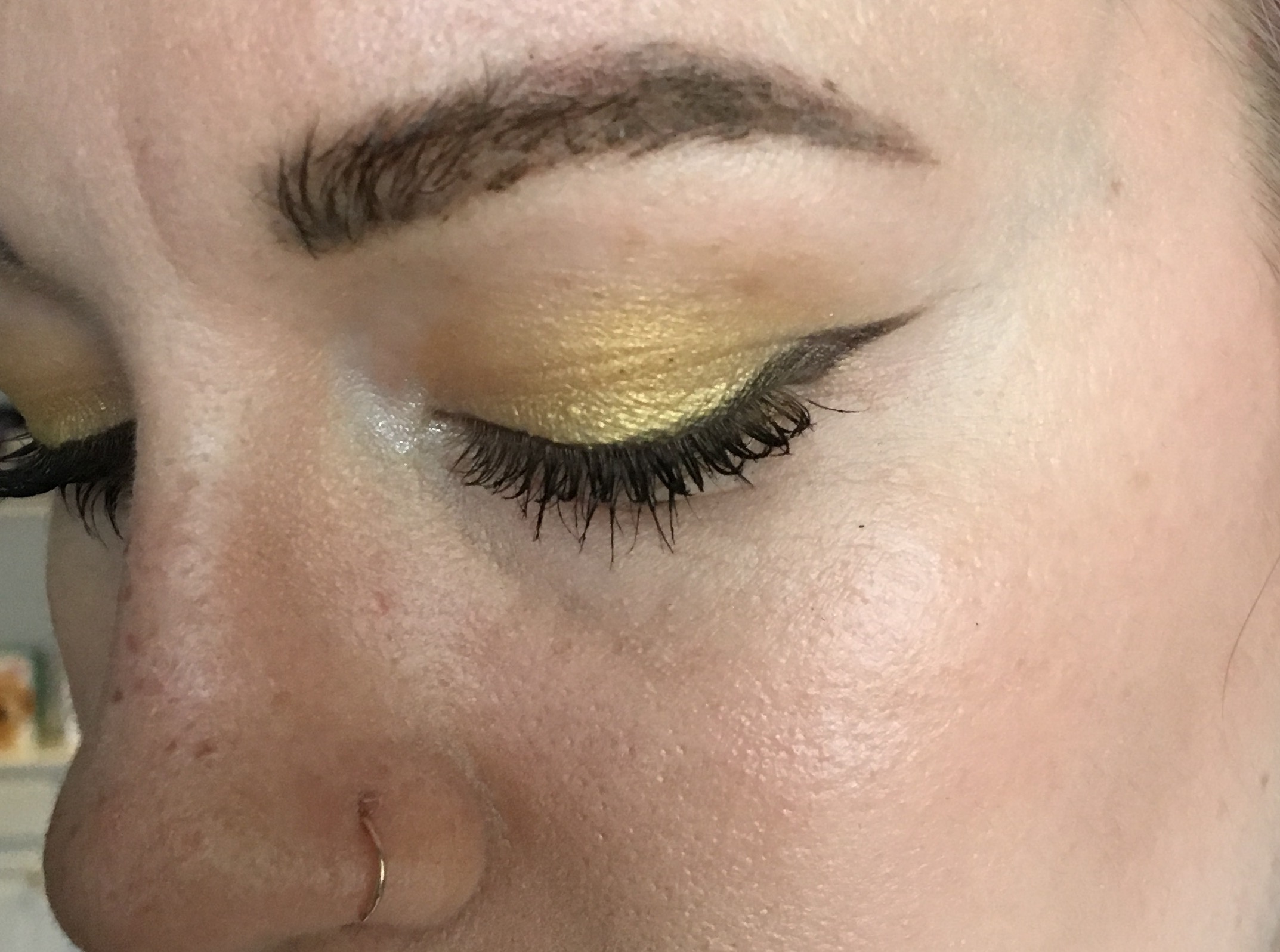 ---
All in all, I highly recommend picking up one of these palettes, whether it be Peep Show, or one of their other palettes – Gabriel Cosmetics will not steer you the wrong way with their high quality, beautifully blendable and pigmented eye colours, blush and powder.
You can follow Gabriel Cosmetics on:
Instagram: @gabrielcosmetic
Twitter: @gabrielcosmetic
Facebook: https://www.facebook.com/gabrielcosmeticsinc
Pinterest: https://www.pinterest.com/gciinspiration/
YouTube: https://www.youtube.com/user/GabrielCosmeticsInc
Thanks for reading! Have a wonderful Monday!! Xo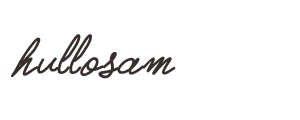 ---
I am currently LOVING this new artist, Amber Bain. She goes by The Japanese House and this 19-year-old London-based singer is blowing me out of the water with her atmospheric 80's-esque synths and warm, dream-pop sounds. They totally wash over you and make you feel like you're standing in the middle of an ocean as waves crash in around you. Or, at least to me it does…check it out! ;)
[soundcloud url="https://api.soundcloud.com/tracks/197422219″ params="color=ff5500&auto_play=false&hide_related=false&show_comments=true&show_user=true&show_reposts=false" width="100%" height="166″ iframe="true" /]