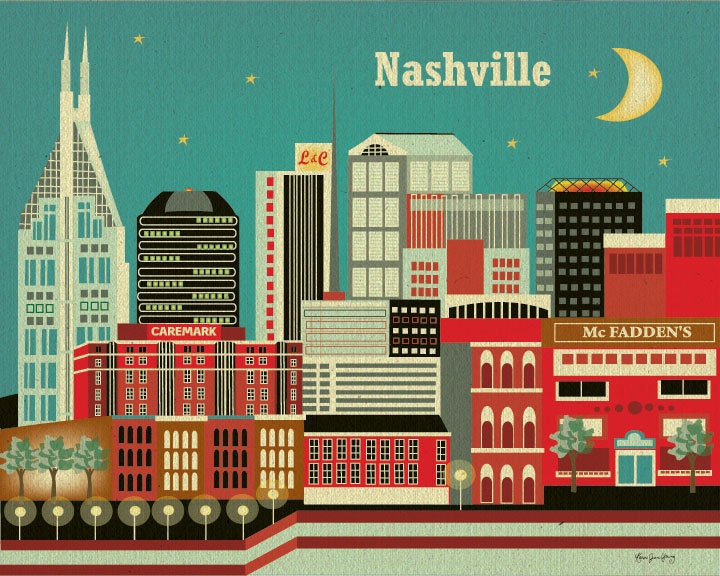 Hey guys! We made it to the middle of the week, finally! Well done.  (Also, how awesome is this print of Nashville?! You can find it here and more awesome city prints as well!)
I'm pretty stoked to share this rad new band on my blog today! Before I share what I love so much about this trio, let me go ahead and give you the (very brief) lowdown on how they became LANY, and who it consists of.
LANY is Leslie Priest, Jake Goss and Paul Klein. Les and Jake also have another project by the name of WRLDS. They freaking rule. Not too long ago, Les and Jake decided to join forces with Paul to create LANY. Smooth, happy, dance-y music…with vibes for daaaaays. For real….just take a listen to their two new tracks and ENJOY! Don't forget to share with friends! :)
http://open.spotify.com/user/hullosam/playlist/6zKrh388Pd4G7cwCgxKvyt:album:4JjVMXIedbfnbTENY1P5Ij
You can find LANY's two new singles on Spotify or iTunes!