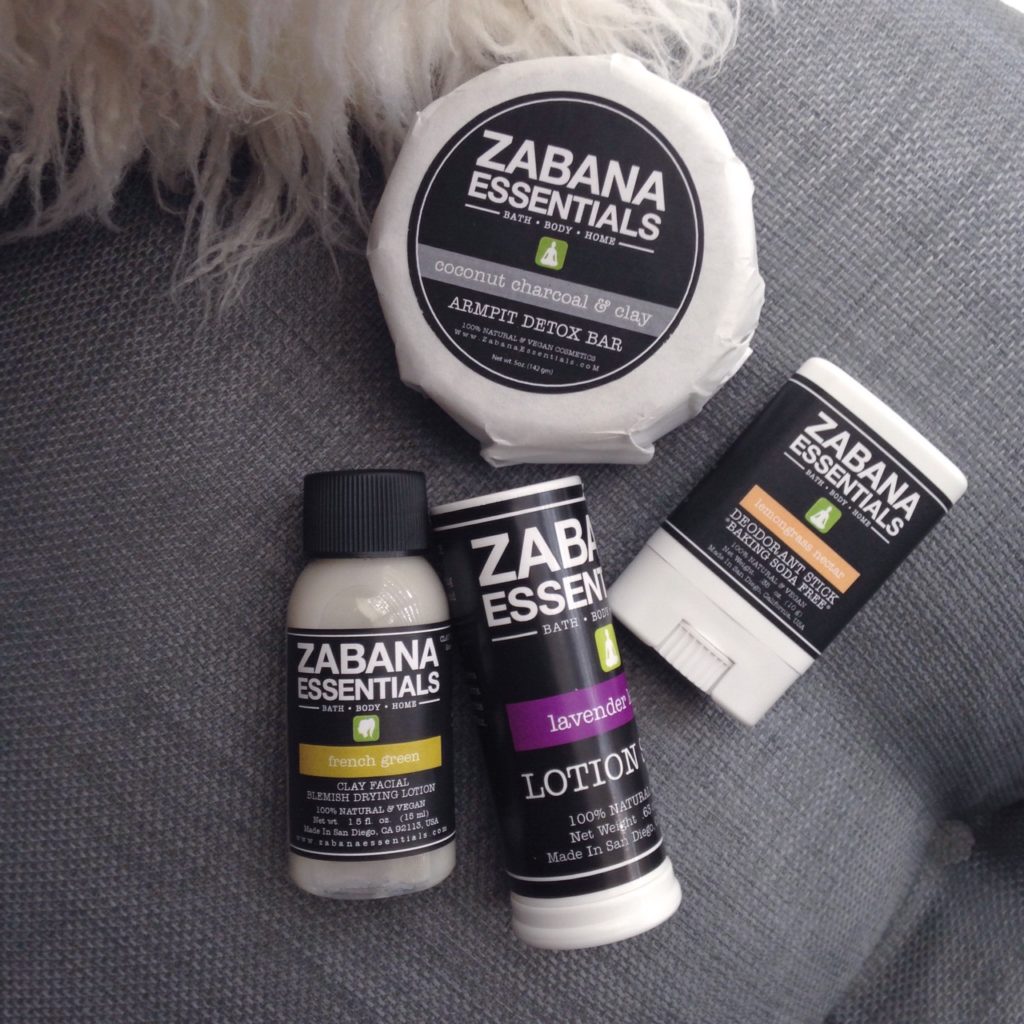 Zabana Essentials. Where do I start? Hm, let's see…this company creates amazing products, and Shanell, the founder and owner of ZE is the sweetest person ever! Friendly, timely, super helpful and overall just a great person. Want to know more about the company and products seen above? Keep reading…

Shanell Edwards, is the founder of Zabana Essentials (Pronounced: Zab-Ana Essentials), which is located in San Diego, California. Zabana Essentials got its start when Shanell began her quest to find affordable natural-hypoallergenic bath and body products that would not irritate her sensitive skin. (I feel you girl!) She was a college graduate, attempting to start her career in the workforce and was on a tight budget (like many) and found it difficult to afford many of the well-known natural products on the retail shelves. After reading labels and realizing that she had some of the natural ingredients already in her kitchen, she decided to begin researching and experimenting and found that the answers to her quest were right at her fingertips!
It is now Shanell's mission to offer affordable Natural, Vegan, Human Friendly and Cruelty Free Cosmetics that are not only nurturing for the skin, but enjoyable, attractive, and smell great! Her goal is to reach individuals who may not fit the stereotypical natural products consumer of the past, but people just like herself. People who are seeking healthy, non-intimidating alternatives, for their everyday lifestyle. Pretty great, if I do say so myself!
What does Zabana mean:
It is definitely a unique name! Zabana means Savannah in the Native American Taino dialect. What is special about a Zabana to Shanell and her business? A Zabana is a grassy plain eco-system that may contain an abundance of herbaceous plants that lend benefits to us humans. For centuries therapeutic oils have been extracted from natural plant matter to promote good health and well-being. All Zabana Essentials products are of plant derived origin, and every formulation they use the essence of herbs, whether it be through the use of dry herbs or essential oils, herbal or vegetable based body oils and butters. ZE believe's it is vital that they use the nutrients provided to us by mother earth, as we can find an abundance of benefits using what has been provided to us.
---
Shanell kindly sent me a few products to try out (the French Green Clay Facial pictured above was my own purchase!) and here are my thoughts on them!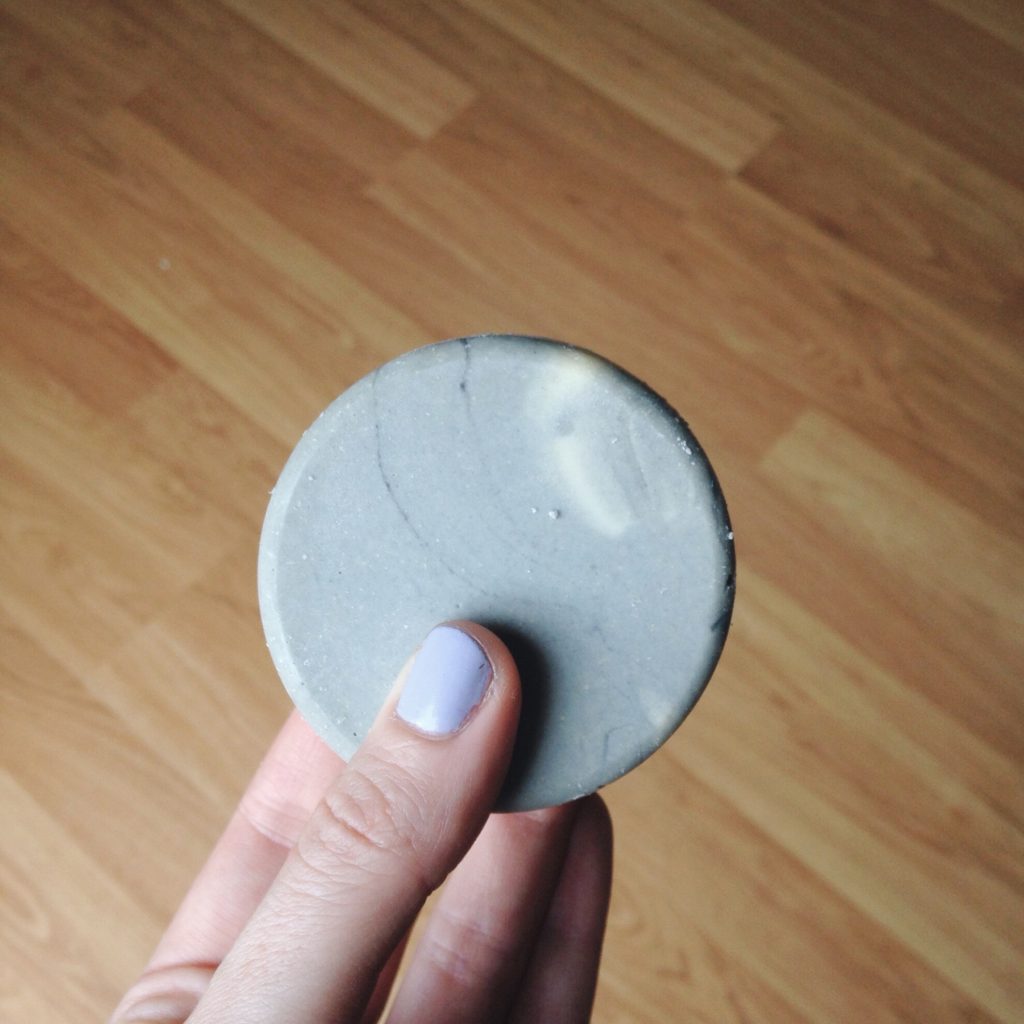 Coconut Charcoal Clay Armpit Detox Bar: Naturally occurring earth minerals & plant botanicals to your armpits rescue!
A gentle deep cleansing natural mineral rich bar that detoxifies, exfoliates, unclogs, and freshens armpits. Great to have during the Natural Deodorant Detox Transition or to use to keep your armpits extra fresh and clean when needed, plus Skin Rejuvenating & Healing Oils of: Olive, Coconut, and Shea Butter. I love to use it every shower, or even on a random day where I've been sweating a lot and need to freshen up without hopping in the shower. (I just swipe it under my pits and rinse out in the sink.)
TO USE: Moisten bar and create a lather with hands, once you have created a lather apply to armpits and rub in a circular motion. Let lather rest on armpits for 2-3 minutes then rinse.
INGREDIENTS: *Olea (Olive) Europaea Oil, *Cocos Nucifera (Coconut) Oil, *Butyrospermum Parkii (Shea) Butter, Cocos Nucifera (Coconut) Activated Charcoal, Dead Sea Salt, Zinc Oxide, Bentonite Clay, Proprietary Blend of Essential Oils
*Organic, 100% NATURAL & VEGAN, Net wt. 4 oz. (113g)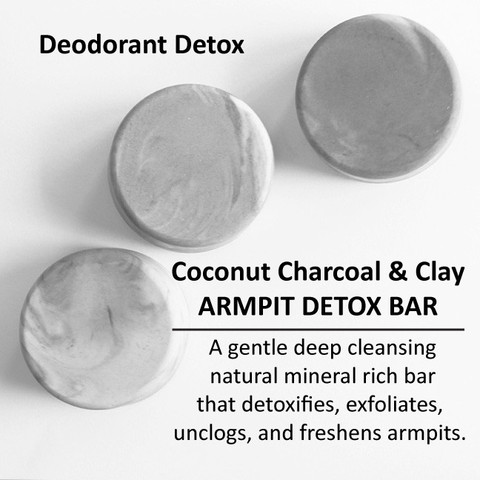 ---
Baking Soda Free Mini Deodorant Stick Lemongrass Nectar: Refresh your pits with this baking soda free (for sensitive types like moiiii) Deodorant Stick! A potent non-toxic/odor protective plant botanical & mineral blend of Odor Absorbing, Antibacterial & Soothing ingredients to keep you smelling fresh & clean.
TO USE: Smooth Deodorant Stick directly to your clean, dry underarm. (Easy peasy.)
INGREDIENTS: *Cocos  Nucifera   (Coconut)  Oil, Simmondsia (Jojoba) Chinensis Oil,  Vitis  (Grapeseed)  Vinifera Oil, Euphorbia Cerifera (Candelilla) Wax,  Zinc Oxide, *Hamamelis Virginiana (Witch Hazel), Bentonite Clay, *Curcuma Angustifolia (Arrowroot) Powder, Peach Extract, Essential Oils
*Organic, 100% NATURAL & VEGAN, Net wt. .35 fl. oz.  (10g)
My experience with the deodorant: As you know, everyone's body responds differently to products. Deodorant is no exception, in fact, it's probably the most fickle, in my opinion. I strive to create content for my blog that is honest, positive and generally encouraging to the audience, consumers and the companies that I have the opportunity to interact and sometimes work with!
I have had people rave about how amazing they've smelled wearing this deodorant, about how long it lasts and how terrific it is overall. I completely agree, and at first…I smelled amazing! Fresh, lemongrass/nectar-y, hah! The protection was awesome too. However, after a long day..the deodorant started to smell a bit sour on me. I can't really explain it, but it just didn't mesh well with my body/skin/personal odor. This absolutely does not mean it is a bad product, or that I am even implying to not go and buy it, because it could TOTALLY work for you just like it worked for so many other ladies I know that own it!  Bottom line is it just didn't mix well with me! Typically I wouldn't even review something I dislike strongly, but this isn't the case. I didn't hate it, and still don't! In fact, I'm kind of sad my body rejects it. It truly is one of the most amazing smelling stick deodorants I've ever come across. It just wasn't for me! :)
---
Clay Facial Blemish Drying Lotion: French Green
Gotta a zit?! Zap it with this powerful drying lotion (ironic name, right?)! This stuff treats & heals blemishes, reduces redness, inflammation, & irritation. It's infused with HEALING, DETOXIFYING, TONING & REVITALIZING essential oils of Tea Tree, Clary Sage, Lavender, and Grapefruit.
This stuff is truly potent (in the best way) and miraculous. It really, really works!
TO USE: Use after cleansing, toning, & moisturizing. Dip a cotton swab into the Green Clay sediment. Apply to blemished areas. Allow product to sit for a few hours or overnight, rinse with warm water.
INGREDIENTS: Distilled Water, *Hamamelis (Witch Hazel) Virginiana Extract, French Green Clay, *Vegetable Glycerin, *Maranta (Arrowroot) Arundinacea Powder, Zinc Oxide, Essential Oils
*Organic, 100% NATURAL & VEGAN, Net wt. 1.5 fl. oz. (15 ml)
---
Lotion Stick Lavender-Lemon: Thirsty skin? Quench it with this awesome Lotion Stick! A rejuvenating, moisturizing, and fast absorbing blend of plant botanicals leave your skin: soft, supple, smooth, and smelling good – lavender lemon-y good! ;)
TO USE: Apply to damp freshly showered skin and pat skin dry for a super velvety effect. On the go? Simply glide the Lotion Stick to the warmth of your skin. I keep this in my purse at all times, and it's seriously the best on-the-go lotion!
INGREDIENTS: *Butyrospermum Parkii (Shea Butter), *Cocos Nucifera (Coconut Oil), Vitis Vinifera (Grapeseed Oil), Euphorbia Cerifera (Candelilla Wax), Essential Oils
100% Natural & Vegan, *Organic, .63 oz. (18g)
---
What a whirlwind of wonderful products, right? If you haven't had the chance to experience Zabana Essentials for yourself…well, what are you waiting for?! Head over to their website now!
And because I love you all so much I've got a 20% off your whole purchase deal, by using the discount code: Hullosam at checkout! (Expires this Sunday, September 6th) Don't diddle-daddle! Go and get you some goodies!
Follow ZE on:
Instagram: @zabanaessentials
Twitter: @zabanaessential
Facebook: https://www.facebook.com/ZabanaEssentials
xo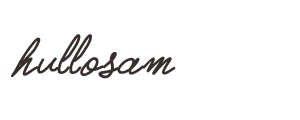 ---
"Unrequited" by TOTEM – obsessed with this New Yorker dude's music. Such catchy melodies!
Also, a cover of the song my boyfriend Davey and I did the other day!  (On my Tumblr <– CLICK) Enjoy! :)
[soundcloud url="https://api.soundcloud.com/tracks/220645225″ params="color=ff5500&auto_play=false&hide_related=false&show_comments=true&show_user=true&show_reposts=false" width="100%" height="166″ iframe="true" /]