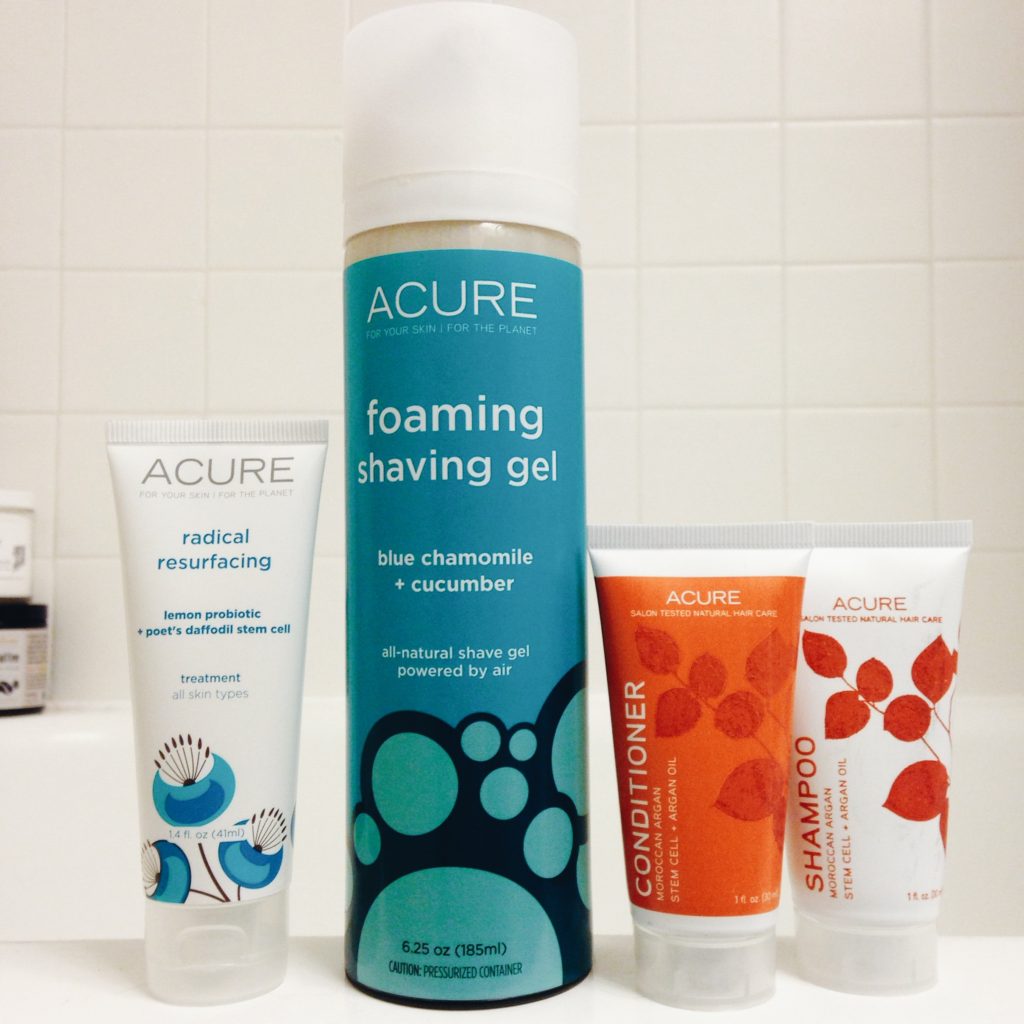 Back in the day, (2009-2010 to be exact) when I was a lot "newer" to organic products…I remember walking into Whole Body in Nashville (where I lived at the time) and thinking 'WHOA, there are some cool lookin' skincare products here that I've never even seen or heard of before. Not to mention, really great ingredients!' Acure Organics being that specific product. I remember going a bit crazy in the store and purchasing their Brightening Facial Scrub (which is like holy grail to this day), their Ultra Hydrating Body Lotion and their Superfruit/Chlorella Eye Cream! I used the mess out of them, and to this day have (and always will) love me some Acure Organics products.
I recently received these wonders, and have absolutely loved using them! So let's get right into it!
Moroccan Argan Oil + Argan Stem Cell Shampoo Moisture Repairing (travel size)
That's a bit of a mouthful, eh? I was a bit skeptical about this shampoo, it had amazing reviews, nothing bad to be said – and yet I was certain that I wasn't going to like it because of its oil base. My hair is fine, there's a lot of it, but it can get weighed down easily. Well, did it ever prove me wrong!
This shampoo states that it is for normal to dry/damaged/curly hair. I don't necessarily have the latter, but I'd say my hair is pretty normal to dry. It provides amazing, lasting moisture leaving my hair soft, manageable and silky smooth. The Organic Argan Oil + Argan Stem Cells, CoQ10, and Organic Sea Buckthorn Oil–high in Omega 7, make up their patent-pending Triple Moisture System. Pumpkin Seed Oil –high in Omega 3 and 6 fatty acids, adds shine. "Hair repair with serious flair." Annnnd BAM, it's (thank goodness) safe for color treated hair*!
*color safe, vegan, gluten free, sulfate free, paraben free, phthalate free, cruelty free
Moroccan Argan Oil + Argan Stem Cell Conditioner Triple Moisture Repairing
In conjunction with the shampoo, this conditioner provides lasting moisture to even the most dry and damaged hair. It's left feeling oh so soft, tangle free, healthy, repaired, and overall lovely. Safe for color treated hair.
---
Lord knows no one wants all the chemicals and crazy toxins found in your everyday foaming shaving gel! But, don't sweat it! This organic, chemical-free foaming shaving gel is powered by air! This shave gel actually FOAMS and dispenses just like 'dad's old stuff'! No nasty gases or environmentally insensitive bag-in-can packaging. This package is 100% recyclable PET with a patented air compression dispenser that creates real shaving foam packed with soothing Aloe, Calendula + Blue Chamomile. HELLO? Talk about amazing. It leaves my legs feeling incredibly soft after I'm done shaving. Not to mention, if I don't wash it off…it's like a leg lotion.
---
Radical Resurfacing Facial Treatment
Last, but certainly NOT least – cus it's my favourite, favourite Acure product!
It is no surprise that this treatment has received all the praise, and amazing reviews. It was even voted as Best Natural Beauty Product in Vegan Health & Fitness Magazine. This blend of brightening lemon probiotic and proprietary organic chlorella growth factor help to smooth out your skin's texture and tone. Buddleja davidii (Butterfly Bush) Stem Cells help prevent photo-aging and oxidative stress.
The Resurfacing Treatment has the consistency of a somewhat thick cream; it's not runny at all, which I love! (No mess, ftw!) The smell is quite herbal; it's kind of tough to describe. It can take a bit of getting used to, but ultimately I enjoy it. To apply this treatment, I use one pump from the dispenser, apply it directly to my face, and pat it in. It is so great at smoothing things out, and works great under make up – which is GREAT news for women like myself who like having a smooth surface to apply make-up, without relying on silicone-based primers. Overall, this treatment will be a consistent must-have for me! I have already noticed a difference in the redness I carry in my cheeks, as well as some blotchiness in other areas. This stuff is amazing!
---
You can follow Acure Organics on:
Instagram: @acureorganics
Facebook: https://www.facebook.com/pages/Acure-Organics/125985280751999
Twitter: @acureorganics
Pinterest: https://www.pinterest.com/acureorganics
Thanks for droppin' in! xo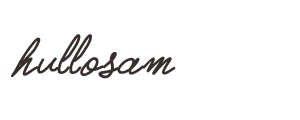 ---
Here's a cool sound for your ears that I particularly have been enjoying. "Arcadia" by Apparat.
[soundcloud url="https://api.soundcloud.com/tracks/3718340″ params="color=ff5500&auto_play=false&hide_related=false&show_comments=true&show_user=true&show_reposts=false" width="100%" height="166″ iframe="true" /]