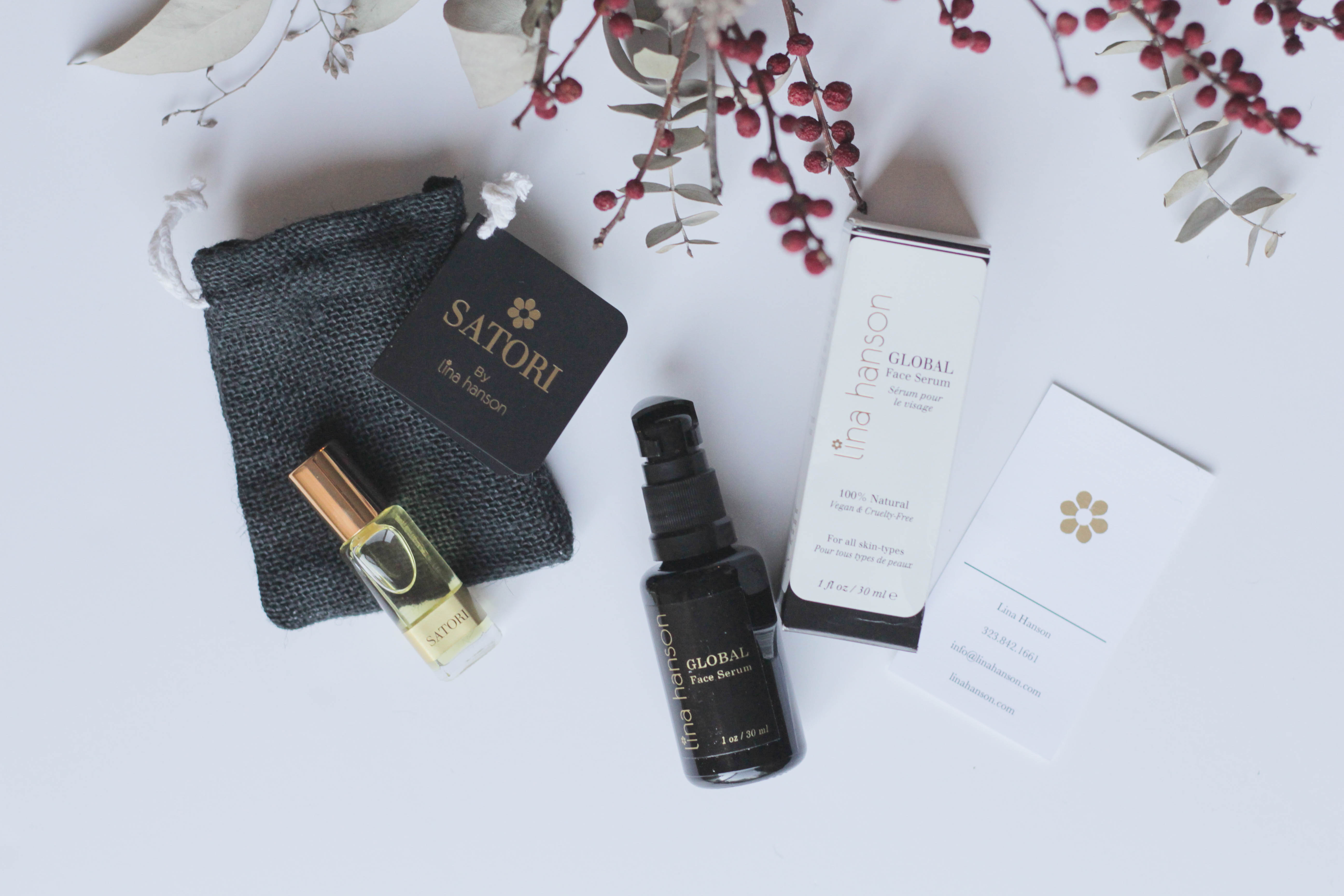 Looking for luxurious, beautifully packaged, quality organic skincare and perfume? Better yet, an inspirational woman to follow and admire? Lina Hanson is your girl! Lina, as a traveling celebrity makeup artist, has worked with
people of all skin types and skin issues. The importance of beautiful skin to her is sacred. Achieving that perfect complexion is what we all strive for…but we aren't going to achieve it by solely buying luxurious creams and procedures to achieve it – the conventional way is filled with dangerous toxins that harm the skin.
So Lina set out to create effective, chemical-free alternatives to harsh skin care products that are made with pure and natural ingredients derived from the earth. These products help promote a glowing complexion for everyone, no matter the age, ethnicity or skin-type. She believes they help your skin get the nutrients it needs to look its best. That being said, it is Lina's goal to source the most pure, anti-aging essential oils in the world! She's collected oils from countries like Morocco, South Africa, India, Tunisia, Japan and Peru to discover that these ingredients have been used and cherished by people for centuries. Lina mentioned that it can be puzzling at times to think about why we use toxic beauty products which are mass-produced in big factories…when the ones derived from earth have helped heal people since the beginning of time. I agree, Lina. I agree!