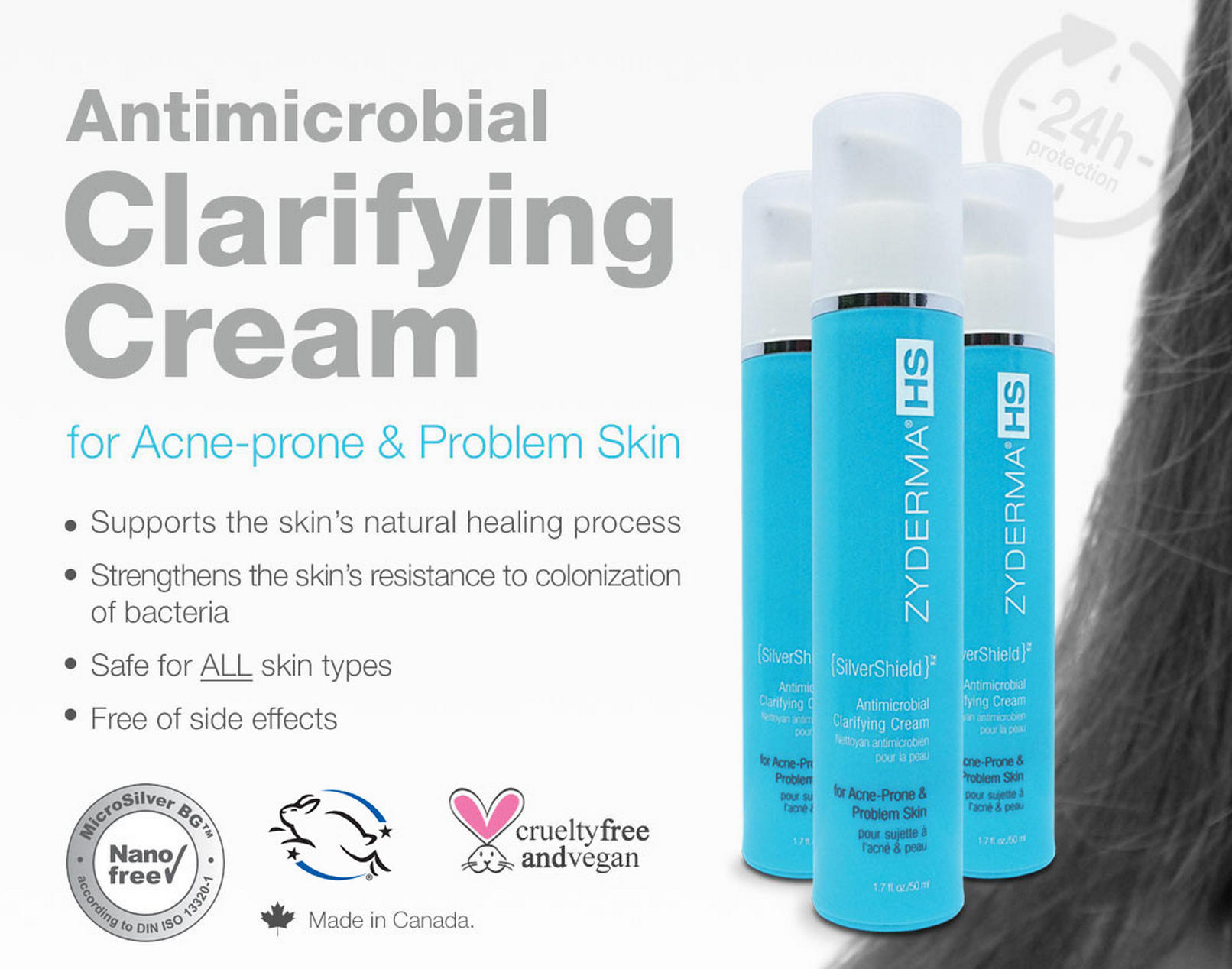 So pumped about today's feature, Zyderma HS! I have nothing but great things to say about this company and product – not to mention, Kelly (their Public Relations Product Specialist) is the sweetest, most informative woman! But let's not waste any time chit-chatting, let's jump right in and find out more about them and what their product can do for you!
This Canadian (yay) company was co-founded by David Okamoto, Rick Martin & Tom Heinar, who carry an extensive background in the cosmetics and healthcare industry. They've learned a ton about the harmful ingredients in most skin care products, as well as the resulting side effects. They're totally relatable on a personal level, as parents and friends of those who suffer with different skin disorders and in the process, have become increasingly concerned with the lack of skin-friendly products. That's when it was decided that action needed to be taken, time to make a difference!
During their research & development process, the team explored the impact of a common underlying issue of skin disorders such as acne & eczema: the overgrowth of harmful bacteria. From research, it was surmised that the overpopulation of skin-straining bacteria and other pathogens during the course of a breakout or flare-up can greatly worsen the appearance of symptoms, while inhibiting the skin's ability to heal itself. And to regenerate, the skin needed continuous all-day antimicrobial protection, while preserving the skin's microflora (a protective layer of microorganisms that are essential to maintaining healthy skin). Until fully restored, anything short of continuous protection left the skin exposed to re-population of bacteria and the re-appearance of symptoms.
Long story short, they've taken the approach of creating a product that supports our body's own natural healing system & built-in pharmacy, as opposed to trying to replace it. They firmly believe that this is a more responsible approach to skincare than solely relying on medicated ointments, clarifying creams with harsh ingredients and sanitizers that strip healthy organisms (or microflora) that our skin relies upon to maintain a healthy and balanced appearance.
In support of their findings, many people started to report positive results in as few as 3-4 days. Even more surprising, were the number of people who claimed they'd been suffering for years with chronic skin conditions for which nothing else worked, until they tried their amazing cream! They've had testimonies from clients suffering from skin conditions impacted by bacteria, such as acne, psoriasis, eczema, and Hidradenitis Suppurativa (or acne inversa) all reporting improvements in the overall appearance of their skin. And the list just keeps growing.
---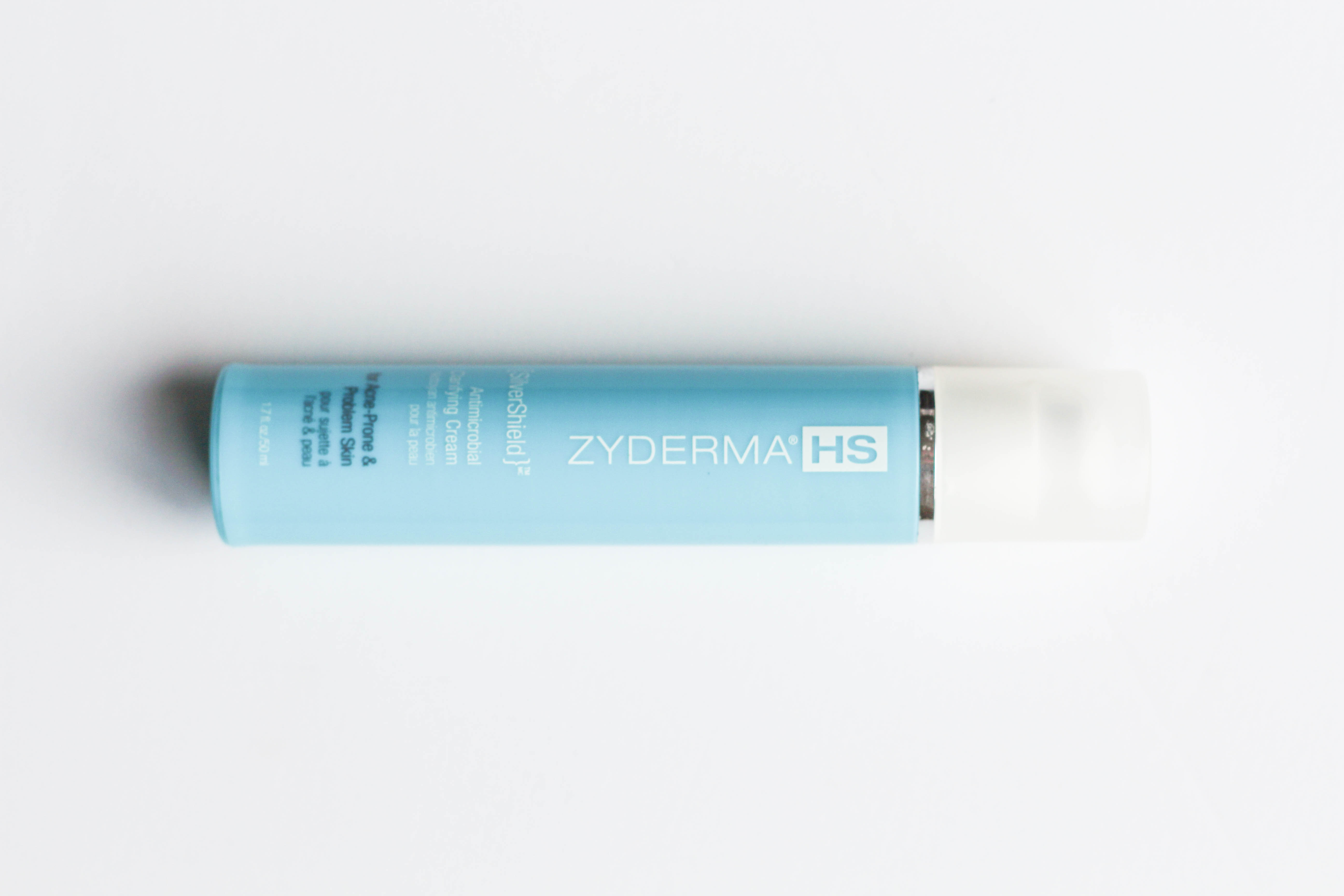 My personal experience with Zyderma has been a really positive one. I personally don't have any bad acne, or serious skin issues – however, I do get hormonal breakouts time to time and have extremely sensitive skin. (Like, if I touch it, it starts to get red..ha.) I would say that this works for my skin-type as well! Also, I've heard Kelly say it's great for eczema too!
I have been using the cream morning and night and have definitely seen results! In the morning, I wash my face, apply my serums and then apply the Zyderma cream. Not only does it contain hydrating properties from its ingredients – but, most times (depending on my foundation) I don't feel the need to use a moisturizer, just this wonderful clarifying cream! I as well have noticed that it holds my makeup on way longer! I think that's pretty impressive for a product that isn't specifically created for that. So, it works on your skin and problem areas, has hydrating ingredients in it AND holds your makeup on longer! WIN/WIN.
For the night time, I will remove my makeup, apply my nighttime serums and then will either go all over the face again with the cream, or just spot treat any areas I want to improve! Easiest ever – which is one of the reasons I love this product so much!
---
If you're interested in buying this amazing product, you can shop for it on HERE
Don't forget to follow Zyderma on their social media accounts listed below:
Instagram: @zydermahs
Twitter: @Zyderma
Facebook: https://www.facebook.com/ZydermaHS
Pinterest: https://www.pinterest.com/zydermahs
xo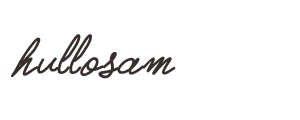 ---
Barcelona – On and Off
[soundcloud url="https://api.soundcloud.com/tracks/117854207″ params="color=ff5500&auto_play=false&hide_related=false&show_comments=true&show_user=true&show_reposts=false" width="100%" height="166″ iframe="true" /]