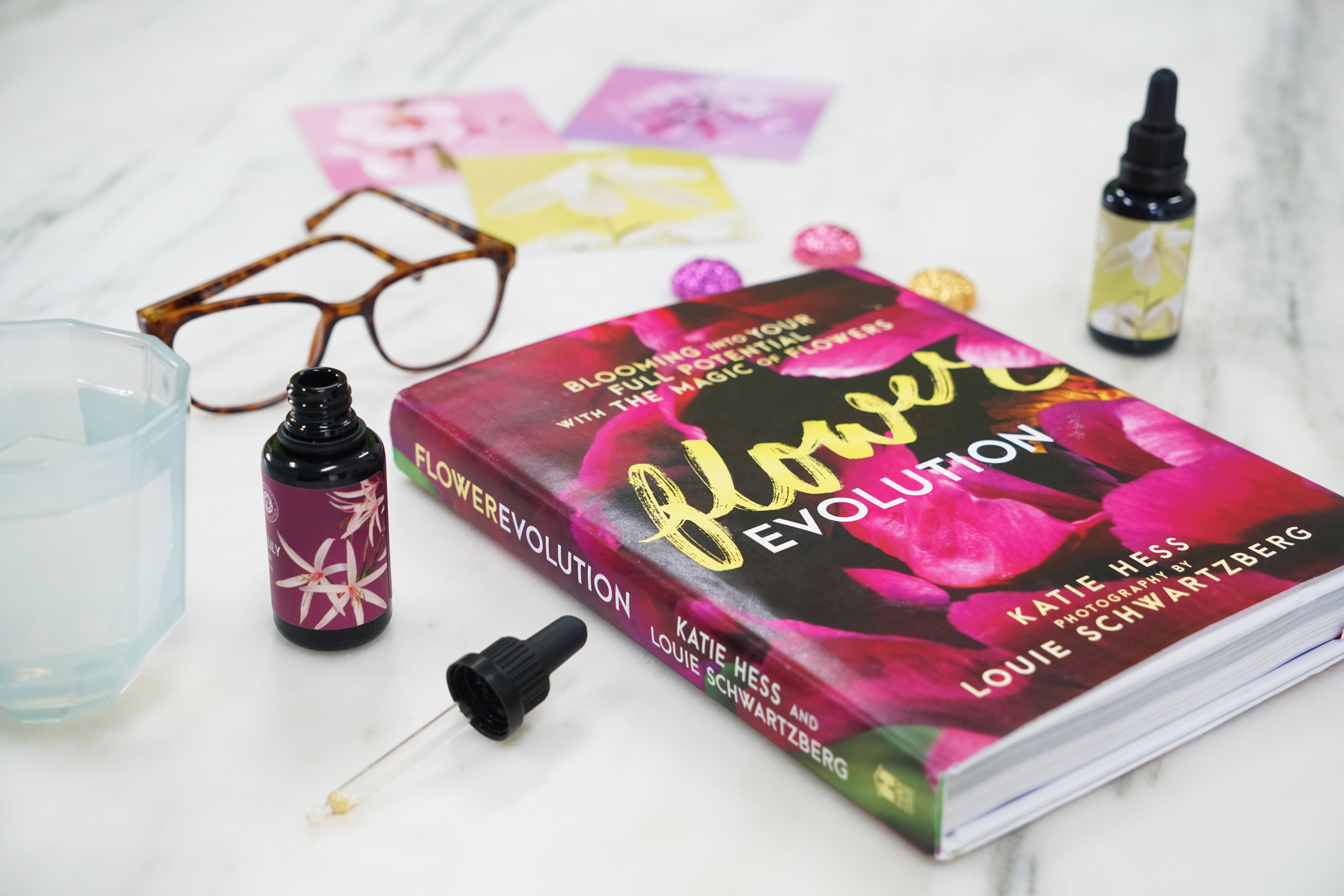 I am so excited about today's feature post! The lovely and incredibly wonderful Katie Hess, author + flower alchemist, has written a gorgeous, transformative book, translating the wisdom + magic of flowers. It's been a long time coming, and I could not be more ecstatic for this book and its beautiful message and insight! One of the most important discoveries you will make in Flowerevolution is that each flower has its own special message and teaching. You will also discover:
What your favorite flowers say about you
How the language of flowers can help you better understand yourself + your loved ones
Methods – ancient + modern – for tapping into each flower's unique quality
In collaboration with award-winning filmmaker Louie Schwartzberg, the stunning photos and interactive exercises in Flowerevolution invite us into the vast and beautiful world of flowers, where nature isn't just a pretty picture or sublime scent, but a pathway to a fuller experience of life.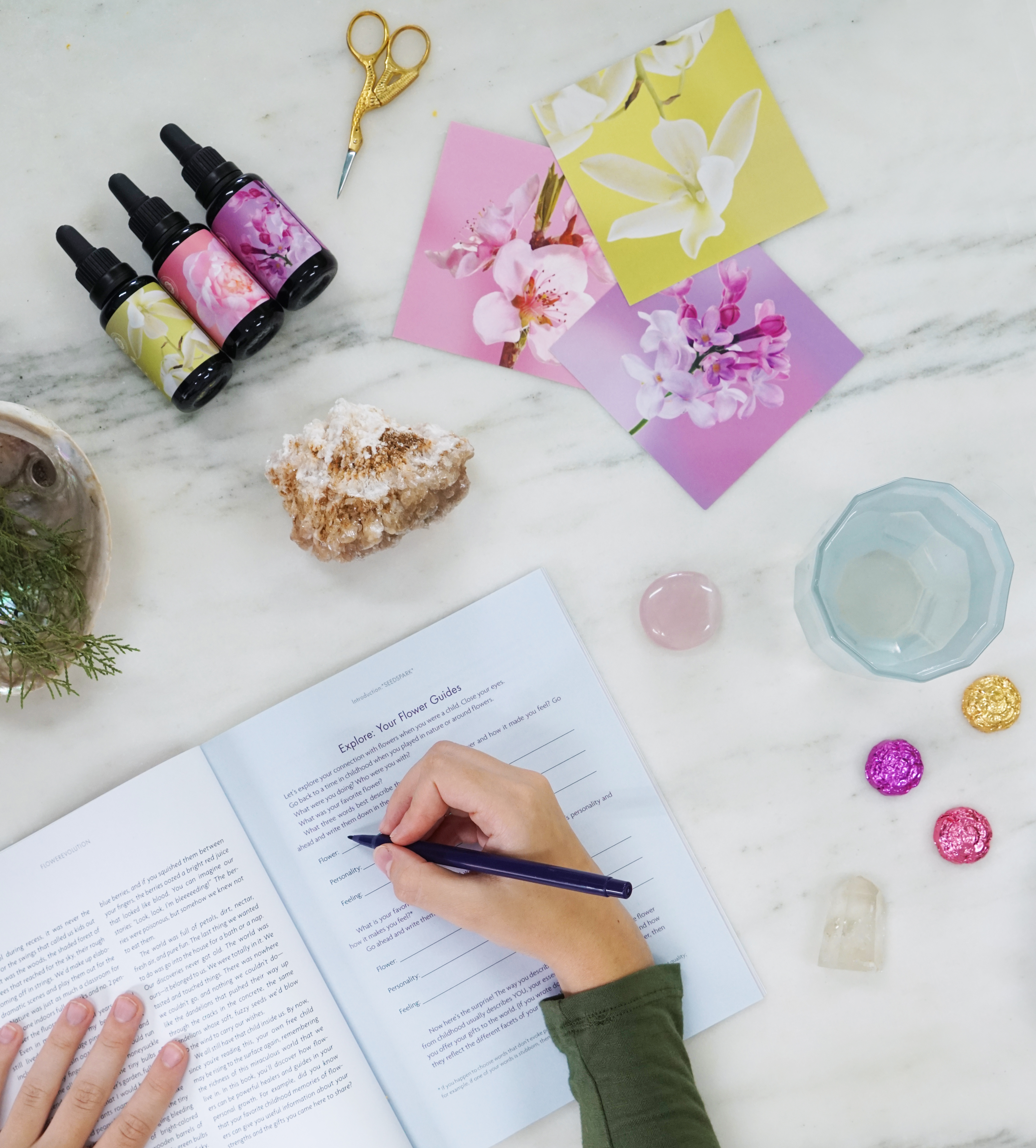 The flower I felt compelled to pick, and was drawn to was Pink Primrose.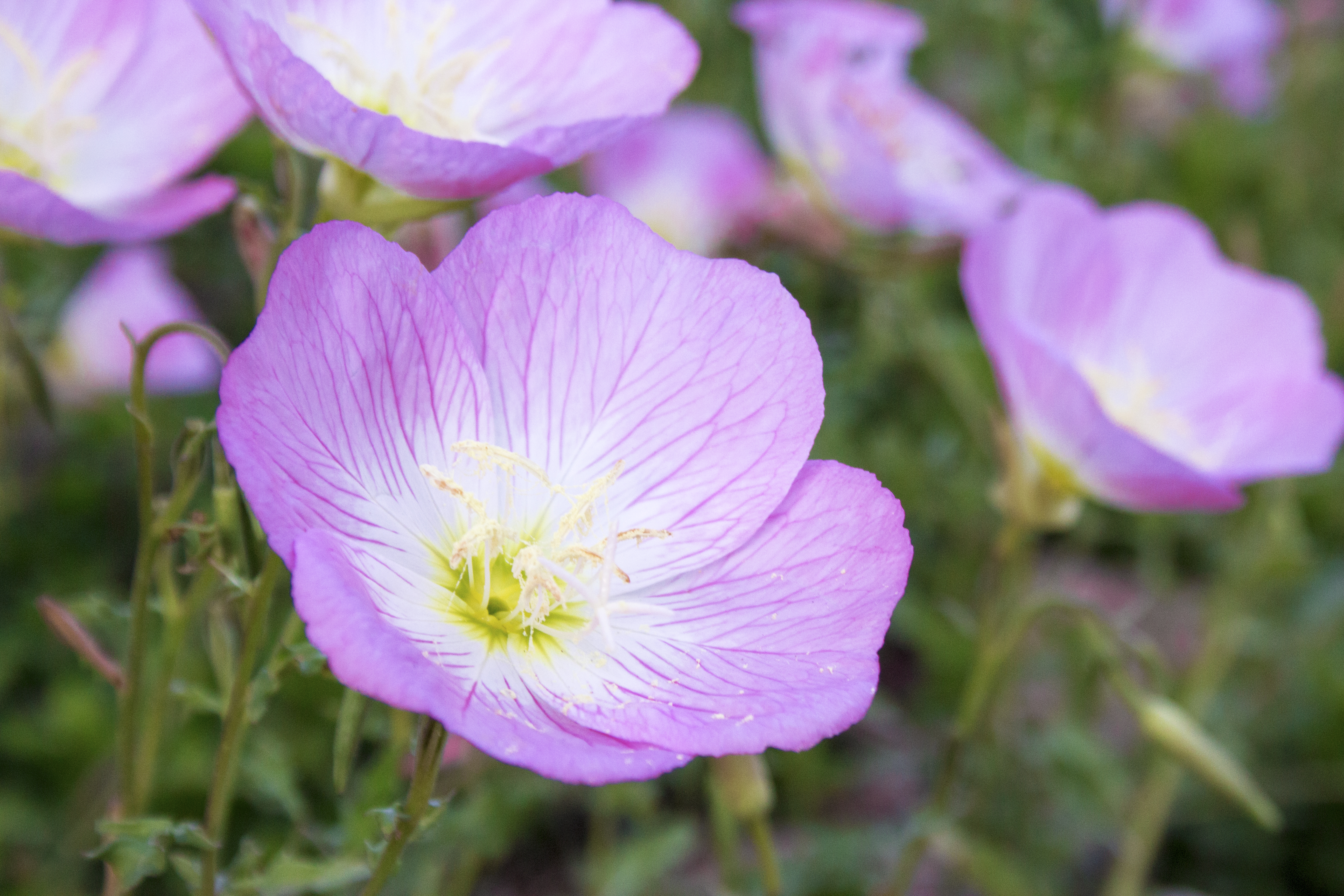 Pink Primrose activates rapid growth and its message? "Make it effortless". This flower is native to the Southwest and Mexico. The pastel pink flowers bloom in the evening and nighttime, and close when the sun's rays are the strongest during the day. What's most intriguing about this flower is how prolifically it grows. Despite how delicate the flowers look, when the plant gets water, it springs up fast and is strong and hardy, growing in dry, rocky, and nutrient-poor soil. If you're attracted to the Pink Primrose, you may have a big project that you're teeing up or a big vision of what's possible is in your future. When this is the case, subconscious fears often arise in the form of a subtle resistance, distraction, or procrastination, or the project starts to feel like "work." The Pink Primrose elixir helps to prepare us for rapid growth and expansion (internally, as in personal growth – or externally, as in your career or creative growth). Primrose helps us identify any areas of disharmony in our lives, so we can eliminate them or remove bumps in the road that would become bigger obstacles down the line.
It's quite funny thinking back on the month I picked this flower for my elixir and starting using it. My husband and I were in a big transition – having just got married this past March and then settling in, only to find out we have to move out of our sweet first home. "Make it effortless", eh? That seemed like a breeze….not. So, naturally, I was grateful for my choice in flower and commenced using the elixir multiple times daily. I'd mix it in my drink, coffee, water, or just simply take it on its own! (It tastes lovely! All of the elixirs do!) I slowly noticed the difference in my attitude, how I was more head-strong in times I maybe wouldn't be, and my overall disposition shifted. Of course, like anyone else, I had my days! However, this elixir really did speak (and do) wonders to me! Not to mention, it's such a beautiful, pink shade – a colour I resonate with!
So, if you're keen on knowing more of what these flowers can do, and how they can change your world….my dearest friend Sarita Coren has shared her experience with Lilac. I have the privilege of knowing Sarita on a bit more of a personal level, and she is absolutely wonderful, her writing is genuine and her words are eloquent. You can read her thoughts on Lilac and the new book, HERE.
I highly suggest ordering the wonderful Flowerevolution. Right now, as a gift for you, Katie is offering up the first two chapters as a sneak peek, plus gorgeous digital flower wallpapers so you can experience their visual healing powers on your phone or desktop.
Anyone who purchases the book now through November 18th will receive…
Exclusive invite to LIVE webinar gathering with Katie on December 7th, 5pm PST to explore the book together.
…and be eligible to win:
1-on-1 consultation with flower alchemist Katie Hess + personal transformation program with flower elixirs
6-month transformation program ~ exotic new flower elixirs shipped to your door
Over $1,000 worth of LOTUSWEI flower essences
2 tickets to see Katie + Louie speak at amazing 2-day event at the Naples Botanical Garden in January 2017
2-night stay at 5-star resort + spa in Sedona, AZ
And so much more!
Get a sneak peek at the free chapters & floral wallpapers HERE!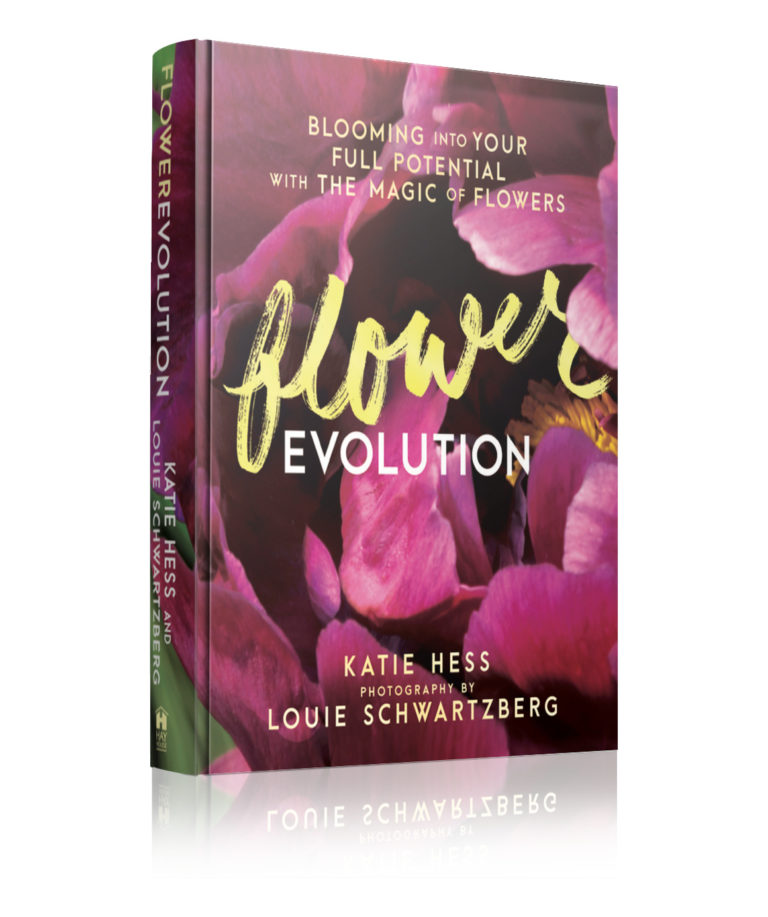 I will leave you with this beautiful quote:
"Flowers reconnect us to our own beautiful and unique essence as human beings. They wake up our positive qualities so that we feel them and they begin to emanate from us, just as each flower radiates its own unique quality."
~ Katie Hess, Author + Flower Alchemist
Follow Lotus Wei on social media:
Instagram: @lotuswei
Twitter: @lotuswei
Facebook: https://www.facebook.com/lotuswei
Pinterest: https://www.pinterest.com/lotuswei
Periscope: https://www.periscope.tv/lotuswei
Vimeo: https://vimeo.com/lotuswei
xo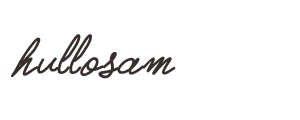 This post is an (unpaid) partnership with Lotus Wei. Book and any product was gifted. As always, these are companies I have used personally, believe in and support.