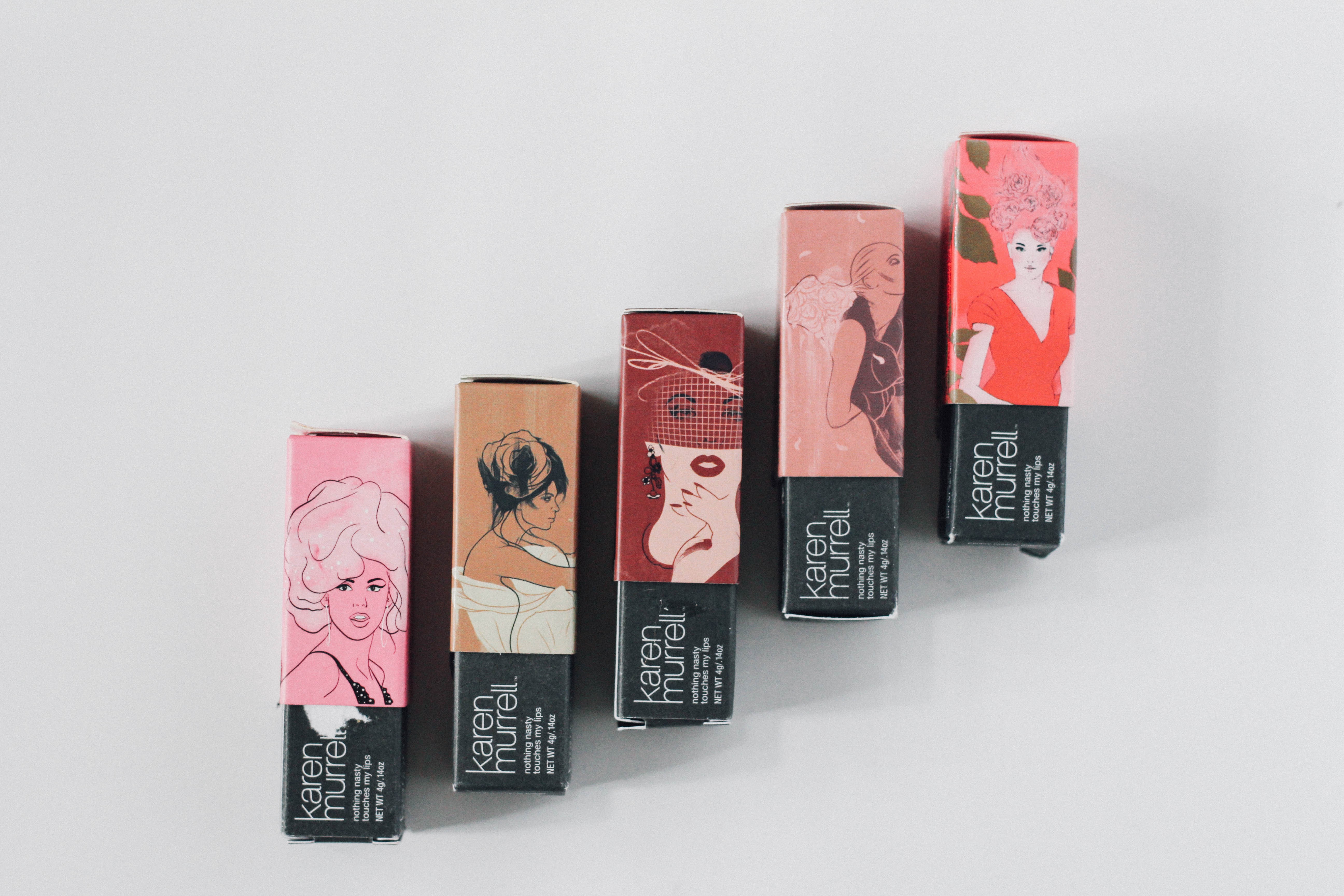 L to R: Sugar Rush, Cordovan Natural, Scarlet Blaze, Violet Mousse, True Love
Today's post is all about lipsticks! WOOHOO! Do you even know my love for lipsticks? It'skind of ridiculous. I can't even count how many I own anymore…but seriously, the more the better (in my opinion).
I'm excited about these beautiful lipsticks because not only are they some of my favourite shades, but this brand creates some of my favourite lipstick formulas, they smell amazing and they're super safe for your lips (no nasty ingredients)! You've probably heard of this line of gorgeous lippies before, cus let's be real, she's kinda popular in the green beauty world….so, without further adieu, welcome Karen Murrell Lipsticks as my featured brand today!