Hey hey! So like I promised on my Snapchat (by the way, if you don't follow me on there..I posted the step by step (in real life)! My name is hullosam on Snap! But remember – it only lasts for 24 hours!)
Here's the makeup I used for my base: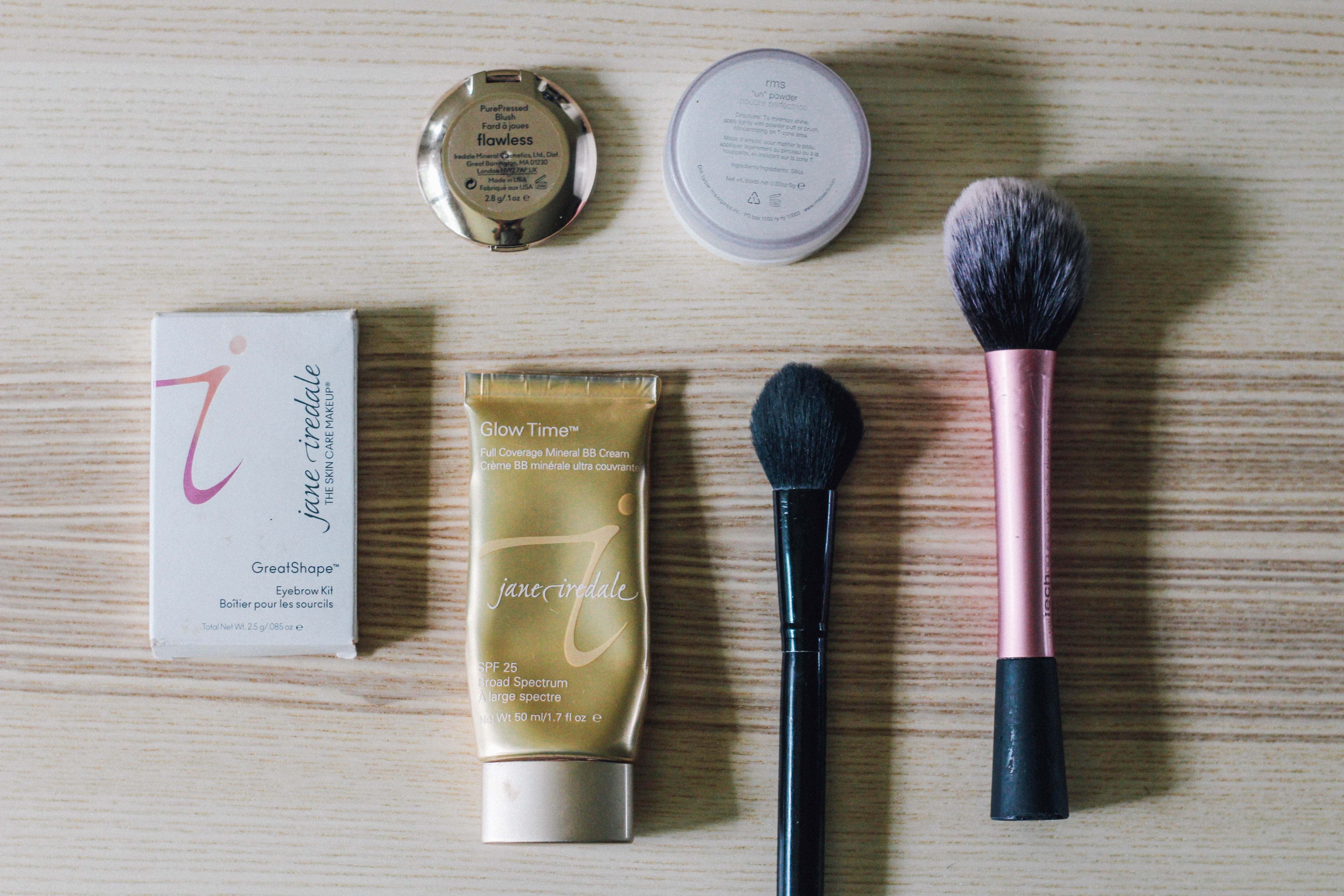 Jane Iredale Glow Time BB Cream – BB3: Make sure to get a well-blended, seamless base. (That means really blending the foundation onto your jaw/neckline and down the neck!)
RMS "Un"-Powder: Set all of your foundation with this! It's amazing.
Jane Iredale "Flawless" Blush: The most gorgeous, soft and natural flush.
Jane Iredale GreatShape Eyebrow Kit "Brunette": I love this kit – it even comes with a wax, a little brush with a spoolie on the other end.
For overall makeup on the rest of the face + eyes: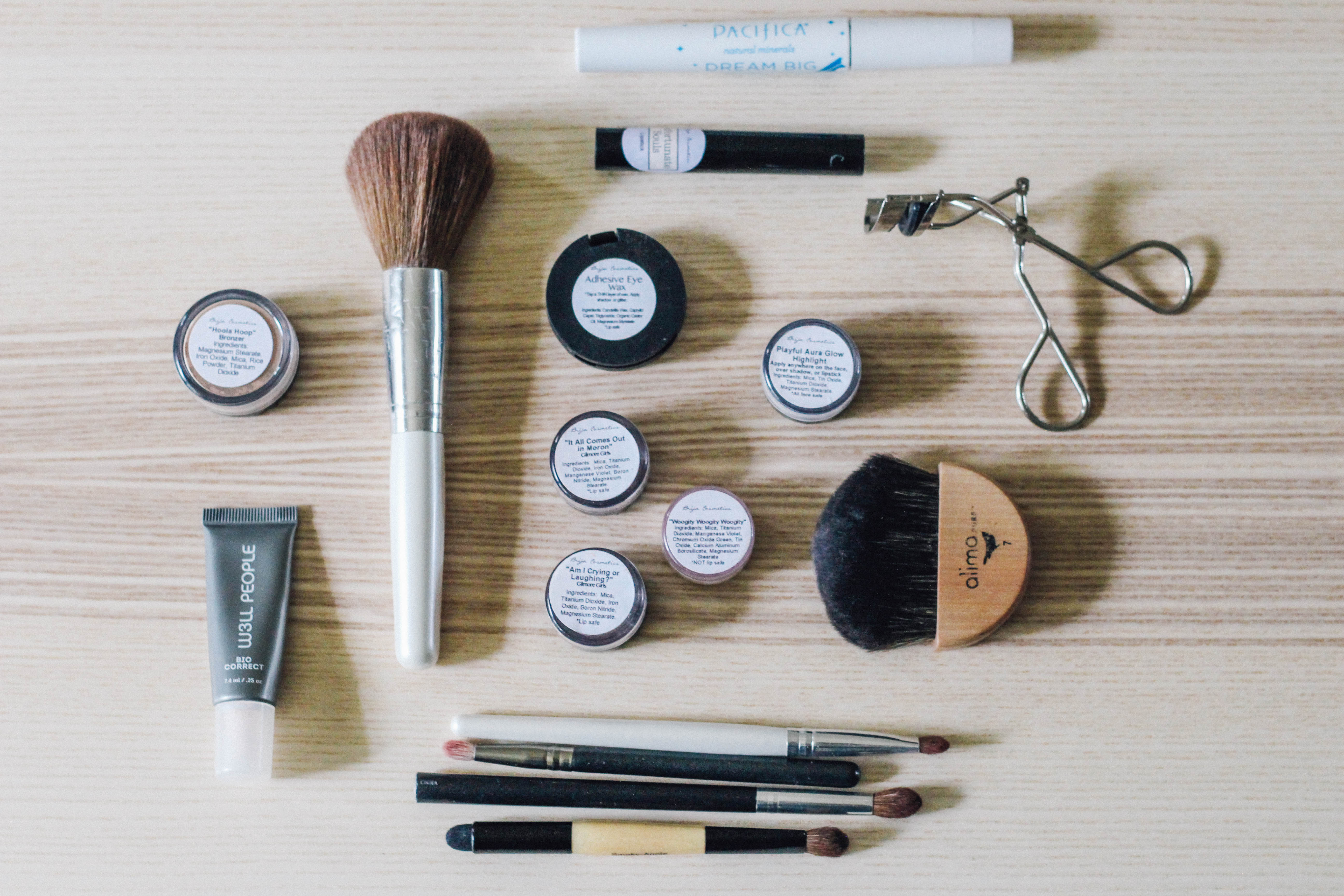 W3ll People's Bio Correct Concealer (Don't forget to set any concealed areas with RMS "Un"-Powder)
Brija Cosmetics Hoola Hoop Bronzer: Warm up and contour cheeks, forehead, jawline and nose.
Brija Cosmetics Adhesive Eye Wax: Pat a thin layer over the lids.
Brija Cosmetics Gilmore Girls Collection Eyeshadows "It All Comes Out In Moron" + "Am I Crying or Laughing?": Take "Am I Crying or Laughing" and pat it on the mobile lid. Next, in crease take "It All Comes Out In Moron" and blend, blend, blend!
Brija Cosmetics Eyeshadow "Woogity Woogity Woogity": For some added sparkle in the crease and inner corners.
You may notice once you've blended it all with a big fluffy brush that the colour on the mobile lid has faded a bit. To fix this, just go over it with the same shade and blend it out!
Pacifica Dream Big Mascara: For some VAVAVOOM lashes! I use the legnthening wand.
Brija Cosmetics Playful Aura Glow Highlight: This stuff is gorgeous! So subtle, yet catches the light so beautifully. I apply it to my cupids-bow, cheekbones, bridge of the nose, and inner corner of my eyes.
Brija Cosmetics Lipstick "Unfortunate Souls": This soft grayish, mauvey shade is BEAUTIFUL with a bold eye! Not too distracting, but just enough that it compliments well!
Go ahead and play around with these shades and try out different looks! I call it the "Smoky Pink Sunset" look because, well, it reminds me of those gorgeous hot pink/orangey sunsets. Hope you enjoyed this little makeup tutorial! If you'd like me to do more of these, let me know in the comments below. Also, be sure to check out all the links for these awesome products! They're all faves (yes, even the Brija Cosmetics have become a fave – already)!
xo