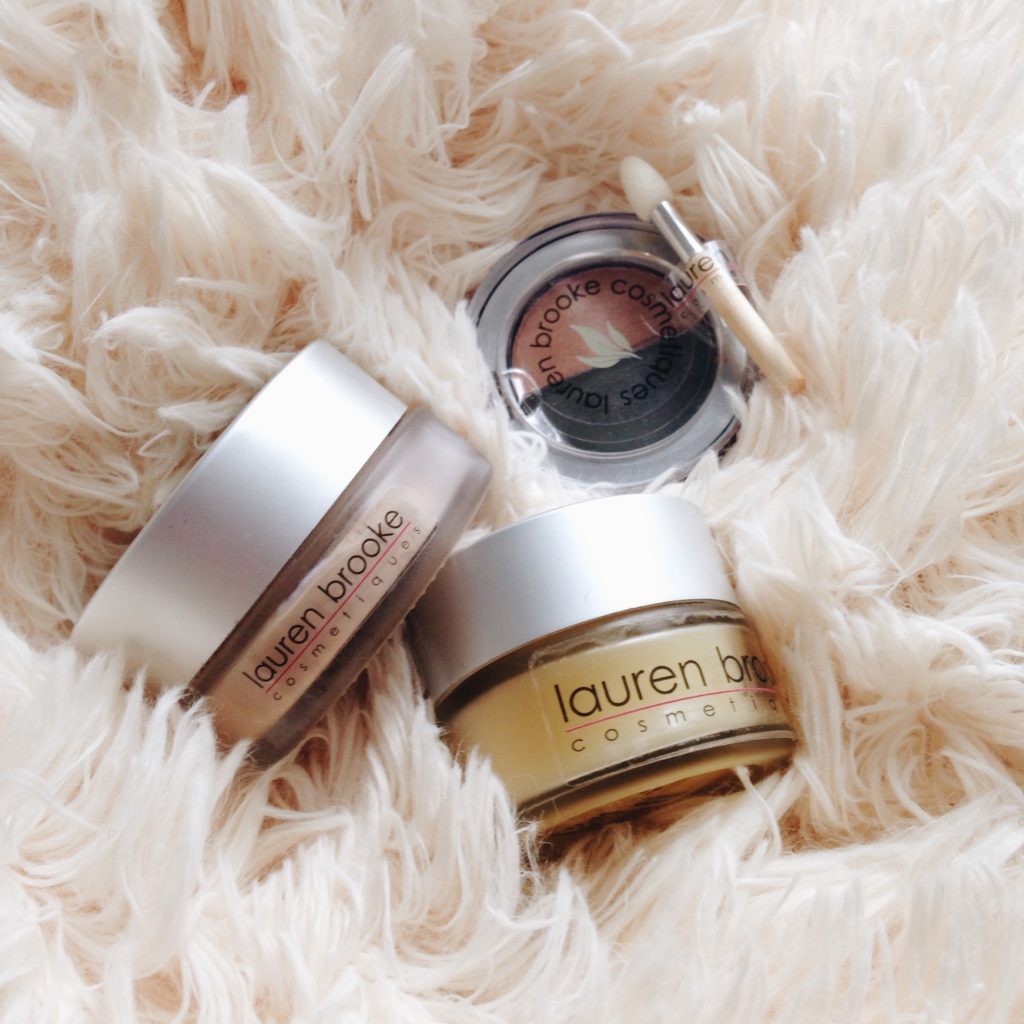 I had the opportunity to try out some awesome mineral based makeup from the lovely Lauren Brooke Cosmetiques  Even with all the makeup I have, I'm always on the hunt for new options for eye shadows, foundation..etc. I was able to pick three items from the company I wanted to try out, and was sent a full size Creme Foundation (in Neutral No. 10), a full size nourishing Eye Makeup Remover, and a full size Pressed Eyeshadow Duo. I've had quite some time to test out these products and here are my thoughts!
Here's a few more fun Lauren Brooke Cosmetiques tid-bits of info for ya, so you can get to know them a bit better!
Their Mission: To provide women with truly natural and healthy beauty products and to empower women to embrace and celebrate their unique beauty.
Company Overview: We have developed our healthy, natural and organic makeup line to not only enhance your natural beauty, but nourish your skin at the same time.
Cruelty-Free: At Lauren Brooke Cosmetiques, we have always believed passionately in providing our consumers with the finest, natural and certified organic ingredients to create the most exquisite, healthy makeup available for your skin without animal testing.
---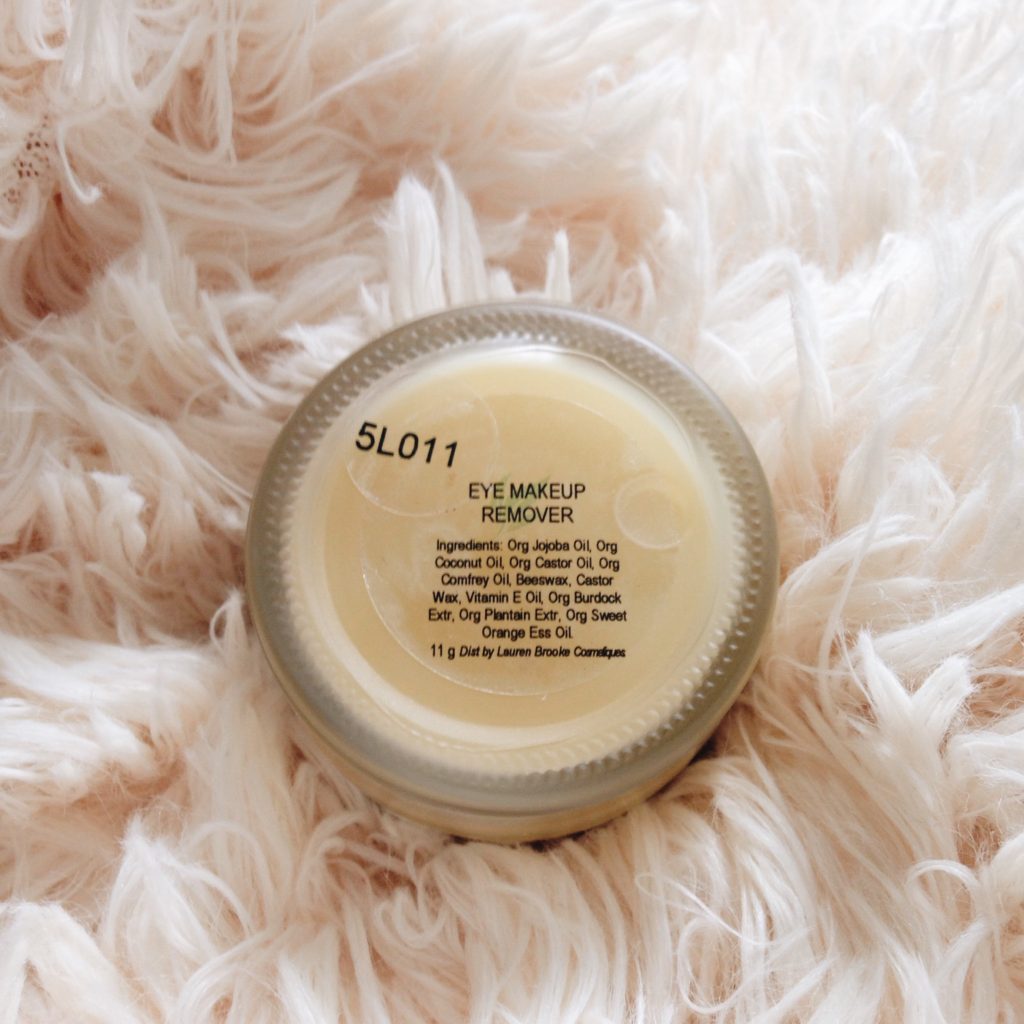 I honestly didn't know what to expect but I received this product. I had heard a lot about oils removing eye makeup really well, and have tried coconut oil in the past, as well as olive oil. However, I still wanted an actual (labeled) 'eye makeup remover' that was super effective in removing even the toughest, more water-proof eye-makeup. This one is awesome!
Lauren Brooke's Eye Makeup Remover is made with 100% Organic Oils and Plant Extracts, such as healing Comfrey, Burdock and Plantain herbs, to nourish the delicate tissue around your eyes as you cleanse, plus a lovely little touch of Sweet Orange Oil is added for a soft citrus scent each time you use it.
I basically take a small scoop of the product – by the way it's almost like a balm consistency – and rub a very small amount gently around my eye area. I'll work it into some of the harder to remove makeup areas, then I'll grab a cotton pad and wipe the makeup away! Sometimes it takes more than one try, but it is truly so easy and it doesn't leave my skin feeling super greasy, just feeling smooth and hydrated! I especially enjoy how gentle it is! No need to rub hard, or pull at the eye area – which is super sensitive! I'm a big fan!
Key Ingredients:
Jojoba – Nourishing and hydrating.
Comfrey – Emollient, antioxidant. Supplies skin with the antioxidant vitamin E, gently lubricates, improves elasticity.
Burdock – Healing, anti-irritant. Alleviates redness and skin irritations and fights acne.
Plantain – Regenerating and rejuvenation. An anti-irritant that promotes the healing of skin and the absorption of nutrients.


---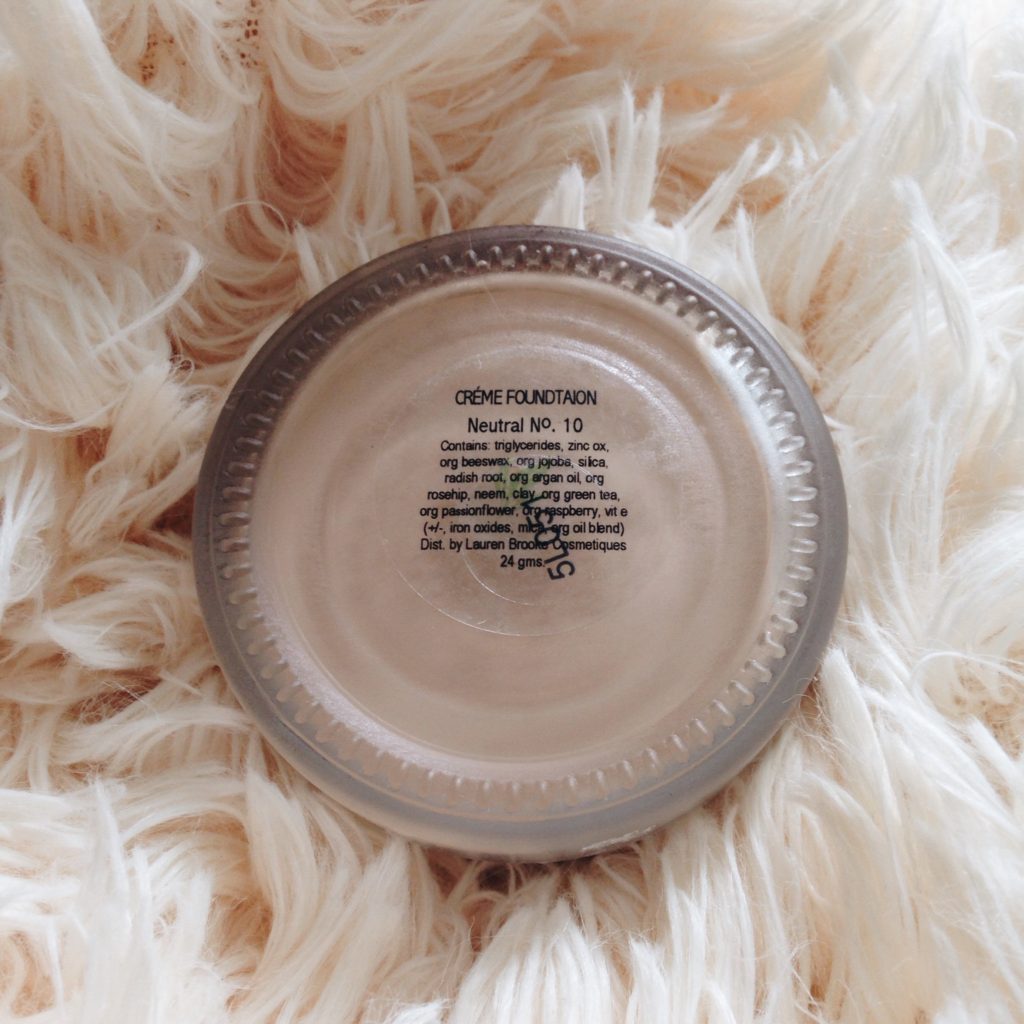 I have tried quite a few foundations. From liquids to serums, loose powders to pressed…but this foundation is truly special! It's a cream foundation (or 'creme'), which I never thought I'd even be into! But this lightweight, all-natural foundation glides easily onto your skin, yet has incredible coverage and staying power! Not to mention it is made with 100% natural vitamins, minerals & pigments which are blended in a 97.5% Certified Organic Botanical Base. It is also formulated with properties of zinc oxide, Certified Organic Argan Oil and extracts of green tea, passionflower and raspberry to protect your skin from the sun with a rated SPF of 28!
I have found the best way to apply this foundation is to apply it with fingers first – dot it on areas you need coverage – and then take a damp beauty blender or Lauren Brooke's Blending Sponge and blend it out to your liking. This foundation tends to be somewhat dewy – so if you're more oily/combo, I would recommend setting it with a mineral loose powder or a setting powder!
I've really enjoyed using Lauren Brooke's creme foundation! LB says that unlike other liquid and creme foundations it does not block pores, so I could use it everyday, and I definitely plan on getting some good use out of it!
Key Ingredients:
Beeswax: Hydrating ingredient that increases the skin's essential moisture.
Argan Oil: Rich in Fatty Acids. Protects skin against pollution & sun exposure.
Silica: Creates a soft, finished look reducing appearance of large pores, fine lines & wrinkles.
Phytolipid Complex: Jojoba, Rosehip, Neem & Vitamin E Oil. Moisturizing, nourishing & regenerative.
Green Tea: Antioxidant. Phenol & Vitamin C rich.
Zinc Oxide: Anti-inflammatory, emollient. Reduces and supports the healing of epidermal irritation, protects against UVA rays, soothes the skin.


---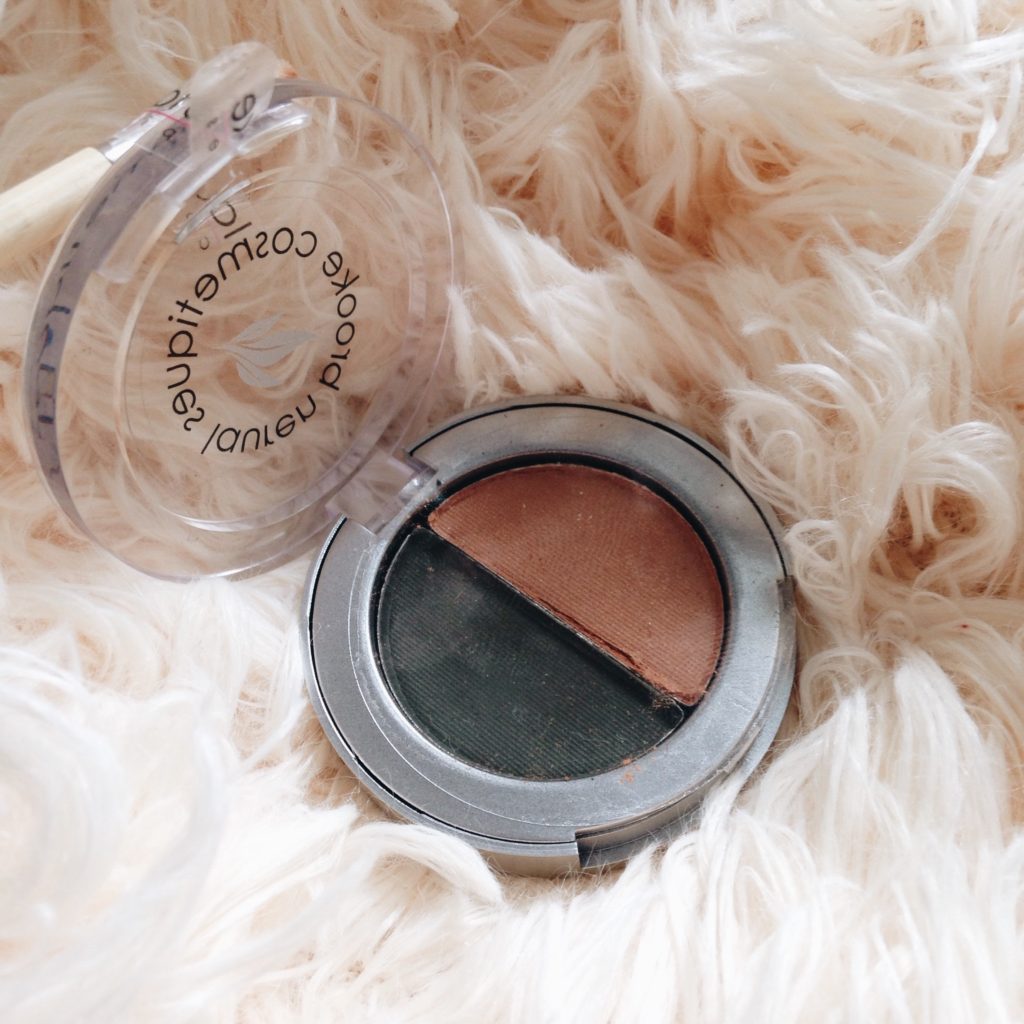 I love the options of shades that LB gives you for their eyeshadow duos! I especially love the colour pairing of this Evergreen/Indian Summer shadows (pictured above). The powder is nice and light yet highly pigmented, which is always a plus. The thing that is great about pressed colors is they're richly pigmented, they go on silky smooth & blend easily and beautifully..AND they last all-day. Love!
Key Ingredients:
Zinc: Natural UVA & UVB protection. Protects against free radical damage.
Broccoli Seed: Rich in Vitamin A & Essential Fatty Acids, Moisturizing.
Orange Peel Wax: Excellent emollient properties, provides a protective barrier for skin, anti-microbial.
Lecithin: Rebuilding, restorative agent. Supplies Vitamin B and reduces cholesterol build-up in the skin.
Jojoba: Nourishing and hydrating.
Allantoin: Stimulates new and healthy tissue growth, a skin cell proliferant.


---
If you would like to know more about Lauren Brooke Cosmetiques, you can check out their website and purchase directly from there!
They also are on:
Instagram: @lauren_brooke_cosmetiques
Facebook: https://www.facebook.com/LaurenBrookeCosmetiques
Twitter: @LaurenBrookeCo
Pinterest: https://www.pinterest.com/laurenbrookeco
Youtube: https://www.youtube.com/user/laurenbrookecosmeti (they post awesome tutorials!)
xo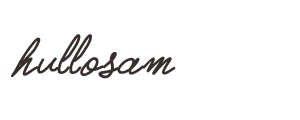 Kilter – They Say (cln remix) – LOVE this song!
[soundcloud url="https://api.soundcloud.com/tracks/143852319″ params="color=ff5500&auto_play=false&hide_related=false&show_comments=true&show_user=true&show_reposts=false" width="100%" height="166″ iframe="true" /]