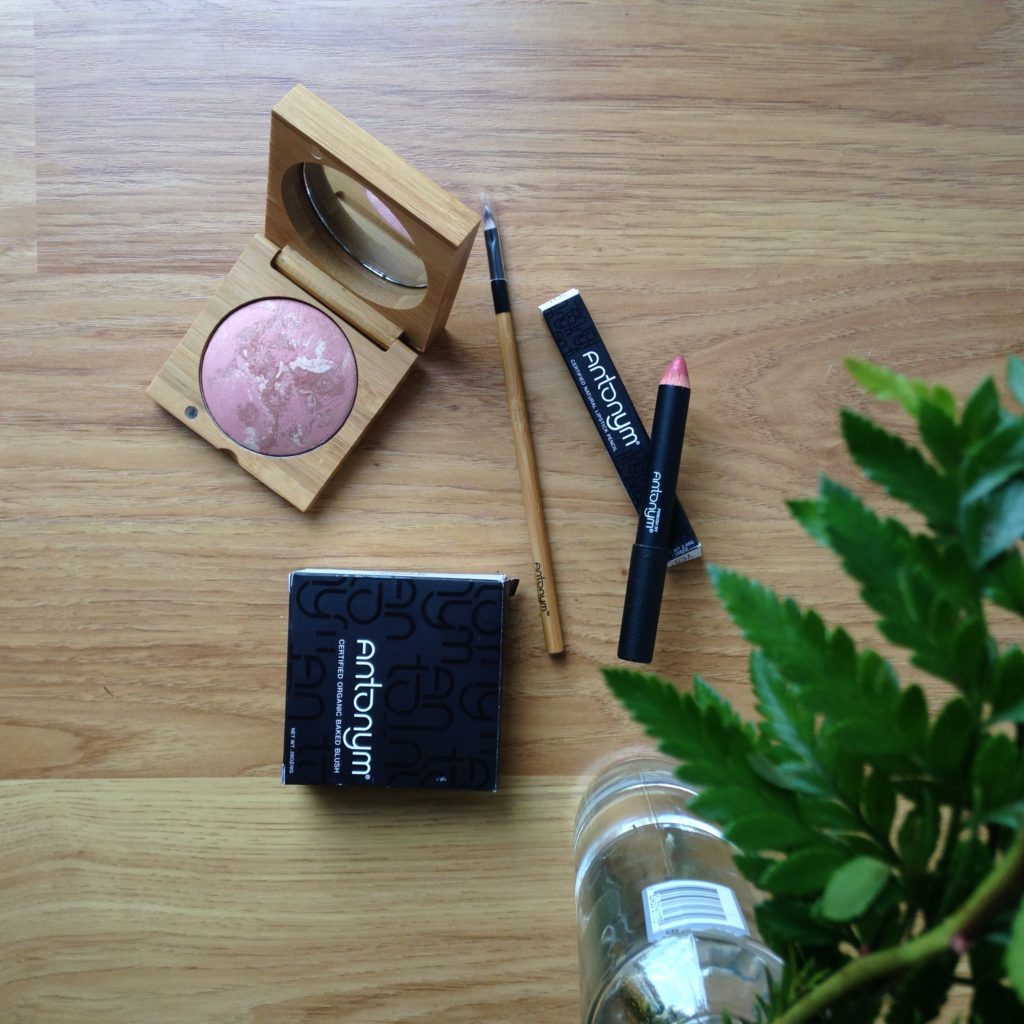 I'm excited to talk to you all today about this US-based boutique brand Antonym Cosmetics! It was founded by a French born makeup artist, Valarie, who believes natural make-up can not only make you looking stunning, but it can be skin-friendly as well! Today, Antonym is an eco-luxe brand that is growing a niche presence in the US market and has also expanded to Australia and New Zealand.
What makes them Green?
Ecocert Certified Makeup with organic ingredients (Ecocert certifies that a brand's products use natural and/or organic ingredients and that a company practices strict standards of quality control to ensure environmentally respectful manufacturing,packaging and storage. Click here to read more.)
Vegan certified brushes: no animal testing and do not contain any animal products.
Support and donate to organizations that promote ecological awareness.
All compacts and brush handles are made with bamboo which is a natural and sustainable material.


---
I am excited to share with you my thoughts on the products sent to me from Antonym! They've been so, so great in my makeup kit!
Antonym Organic Baked Blush "Rose":
I must say their bamboo compact caught my eye immediately, with its eco luxe vibe, and I LOVE the magnetic closure with the large, deep-set mirror – for touch-ups on the go. The formula of this blush starts as a creme that is then baked in terracotta pans in a process that naturally binds it into its domed shape. This process transforms into a fine, silky powder with a buildable, transparent finish. The blush is mesmerizing to look at with its marbled combination of several shades of rose, and some other pinkish hues. Because of how the colours are marbled together, this blush packs a few color options into one compact, so you can really tailor your look to your liking. It even looks great on the eyes! In fact, Antonym has a look right now that you can achieve using this blush! (Click HERE to view)
---
Antonym Natural Lipstick Pencil in Pinkish:
This has quickly become a favorite and a great addition to my makeup-up kit. It's long-lasting waterproof formula and awesome natural ingredients (100% natural with over 14% of its ingredients derived from organic farming) allow this lipstick to glide on smoothly, and it provides moisture thanks to the sunflower oil and shea butter in it. This lipstick pencil offers precise, professional application and definition, which I love!I would say Pinkish is a little bit shimmery (but I can totally handle it) and it leans more towards a dark pink/coral. The formula is super long-lasting, so it stays put, but yet looks feminine, beautiful and understated all on its own.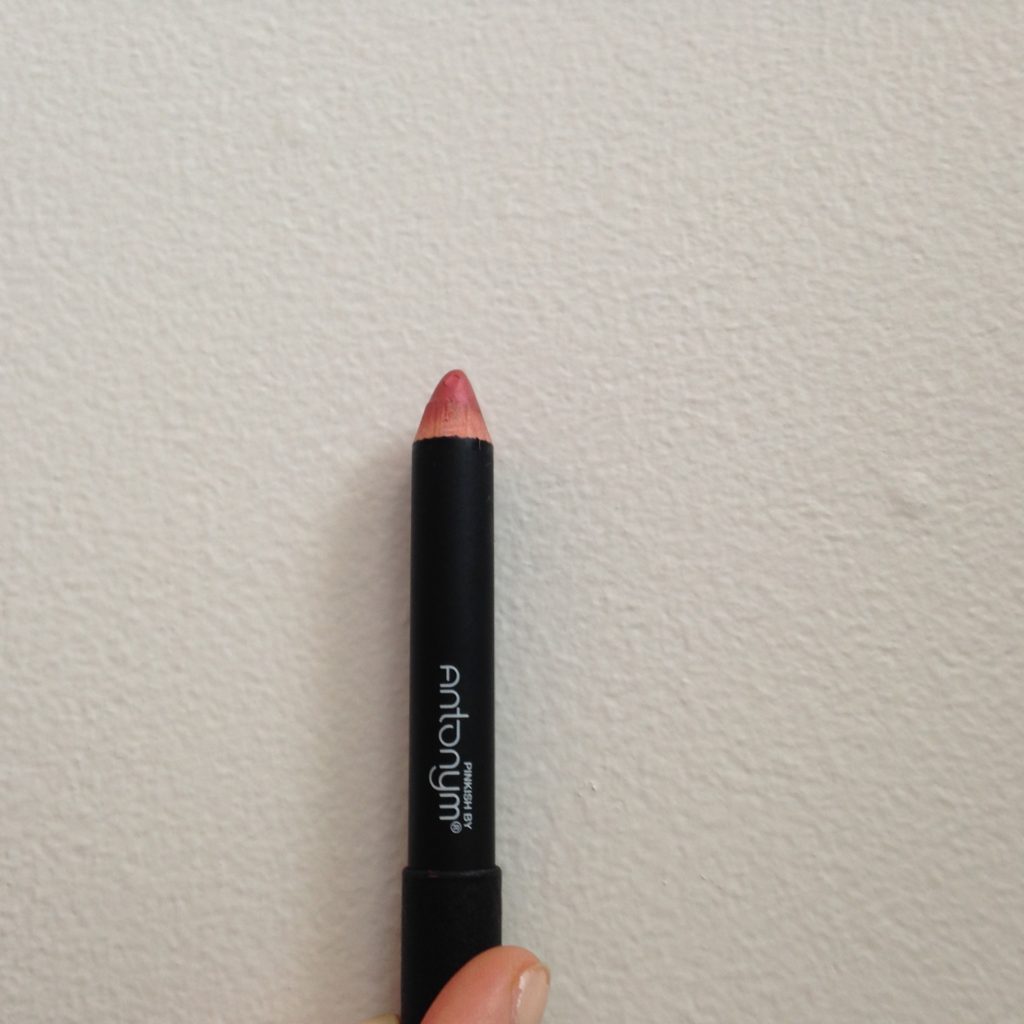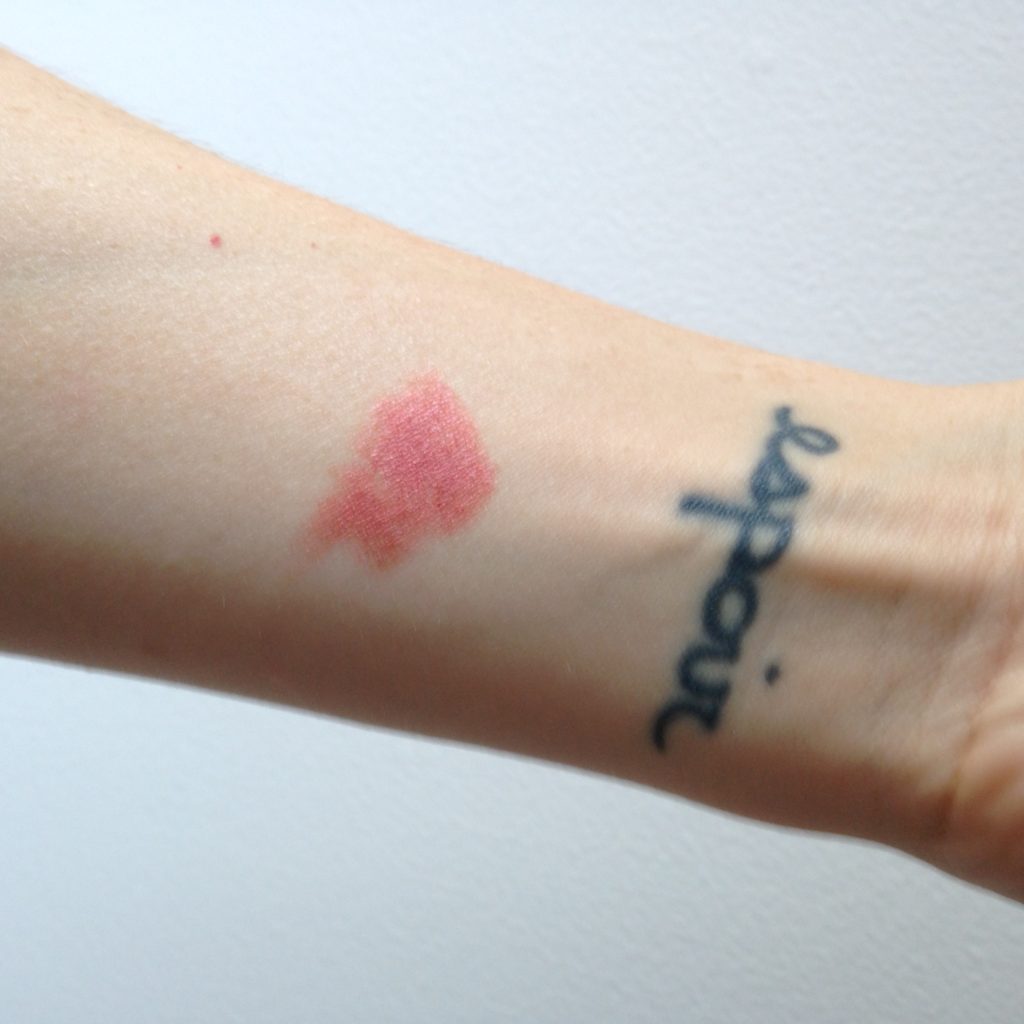 ---
Finally,
This Lip Brush is essential for precision application, as well as prolonging the life of your lipstick. The plump, synthetic bristles are super soft and luxurious, they are comparable to the finest natural bristles. I love that the brush handle is made of sustainable bamboo with light weight, black aluminum ferules – honestly, it's the most sleek and prettiest lip brush I've ever owned.
If you like this brush, well..it doesn't stop there! Antonym has a full collection of 20 vegan makeup brushes that I know every makeup artist (and non-makeup artists) would love to own! Those wooden handles…ahhh, I just love 'em. I can't wait to expand my collection of Antonym brushes in the near future!
---
Want to follow Antonym Cosmetics online? Check out their:
Instagram: @antonymcosmetics
Twitter: @beAntonym
Facebook: https://www.facebook.com/CosmeticsAntonym
Pinterest: https://www.pinterest.com/beantonym
xo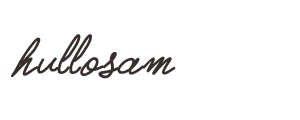 ---
THIS SONG! Susanna and the Magical Orchestra – Love Will Tear Us Apart
It's been on repeat a lot lately…the cover is absolutely flawless! The Rhodes, the vocals – totally swoon-worthy. Enjoy!
[soundcloud url="https://api.soundcloud.com/tracks/105865502″ params="color=ff5500&auto_play=false&hide_related=false&show_comments=true&show_user=true&show_reposts=false" width="100%" height="166″ iframe="true" /]