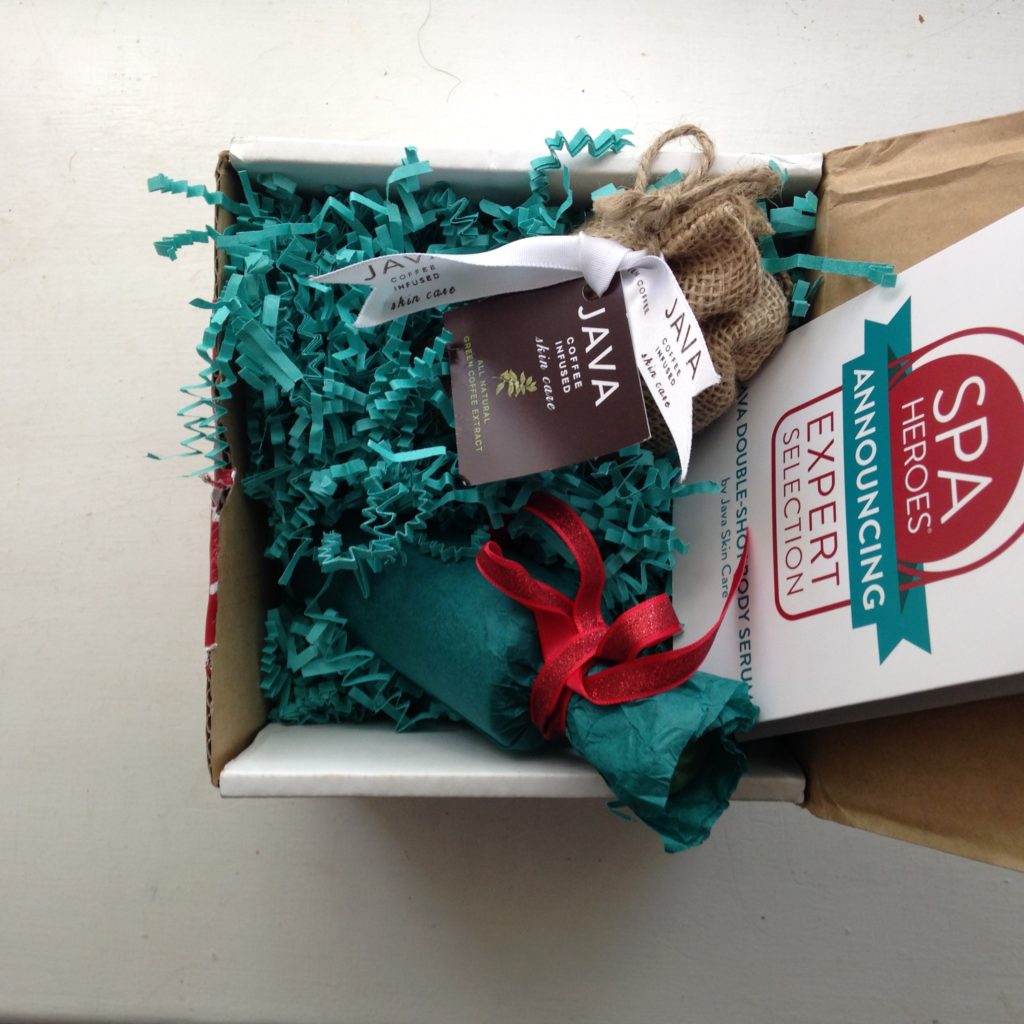 YES. Another amazing non-toxic, organic beauty box subscription to chat about! I love a great beauty box! Okay, so I'm a bit late to the June unboxing…don't be mad! Either way, these are so fun! Today, I'll be sharing with you the June beauty box kindly sent to me by Spa Heroes. This company is on a mission, a very specific one:
"We're on a mission to change the way you look at skin care – and hair care and sun care and any other beauty product that touches your skin."
Fun fact: Did you know that beauty product ingredient regulations in the U.S. haven't had a serious update since 1948? In the meantime, the European Union has banned nearly 1,373 beauty product ingredients that research has shown to be harmful to personal health.
"We think you're exceptional. Your skincare products should be, too."
Spa Heroes curated beauty product selections are all completely free and clear of ingredients that could be hazardous to your health. Instead, each one is packed with natural Superpower ingredients that activate your body's very own beauty superpowers like cell regeneration, moisture retention, and the glow of good health. (Who wants the good health glow!? ME!!!!)
When you subscribe to Spa Heroes monthly beauty box, you receive one full-sized beauty product every month. Each and every Hero Product meets SH's healthy ingredient, high-performance criteria and has been approved by our esteemed panel of Spa Experts. They've done some serious homework on these products, so you don't have to!
"We're committed to creating a culture of wellness, joy and ease."
Your monthly beauty box subscription to Spa Heroes saves you money on first-run, super fresh products. Subscribers can enjoy a discounted price on monthly selections – up to almost 60% off – and the luxury of the some of the spa world's most effective products delivered right to your door. You also get first dibs on special offers, private sales and spa discounts offered by our Experts' spas. I mean…win/win anyone? (Here's the exact subscription info from their site!)

Another thing! What I think is so unique about Spa Heroes is their Pocket Guide of Ingredient Intelligence I've attached below!
The guide, which you receive printed in your monthly beauty box, breaks down the 20 most prevalent toxic ingredients, and highlights all the natural superpowers and how they benefit your skin. I think it is so amazing that Spa Heroes keeps out more than just the 20 Villains! Basically, the guide is meant to help women eliminate some of the worst of what's out there, easily, so it's not an intimidating research project. A guide, guiding (ha) you to make the right, healthy, non-toxic choices – perfect!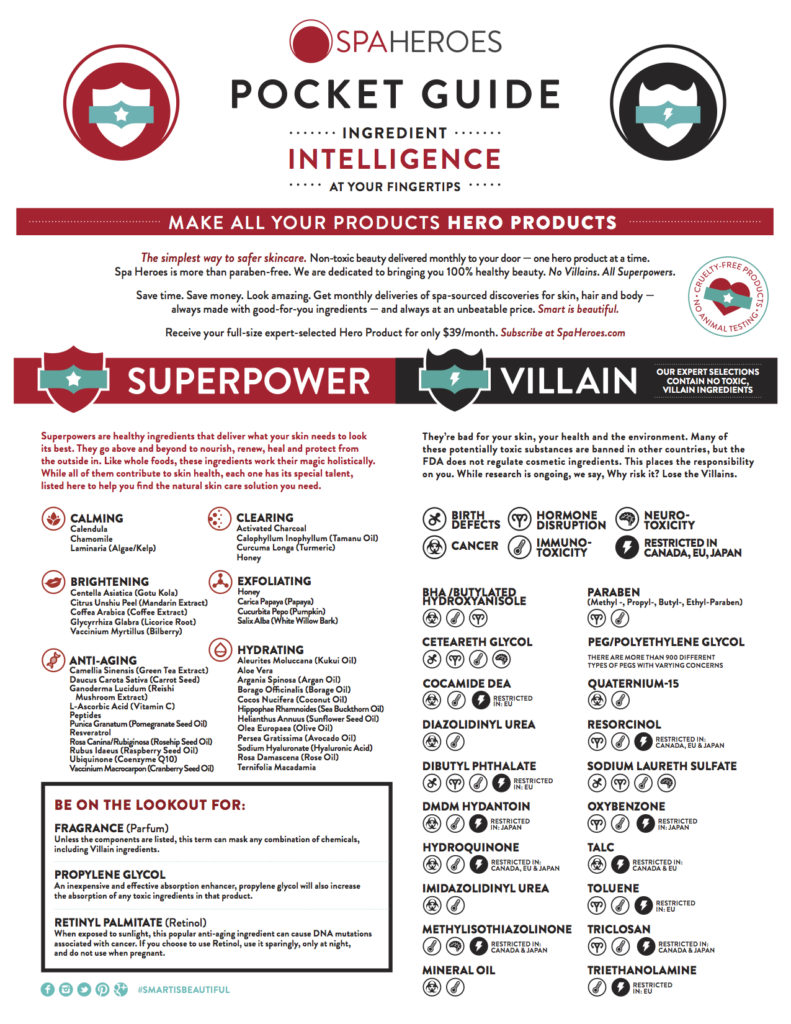 ---
So, let's get to unboxing, shall we!? There's a lot of good stuff in June's box that I can't wait to share with you all!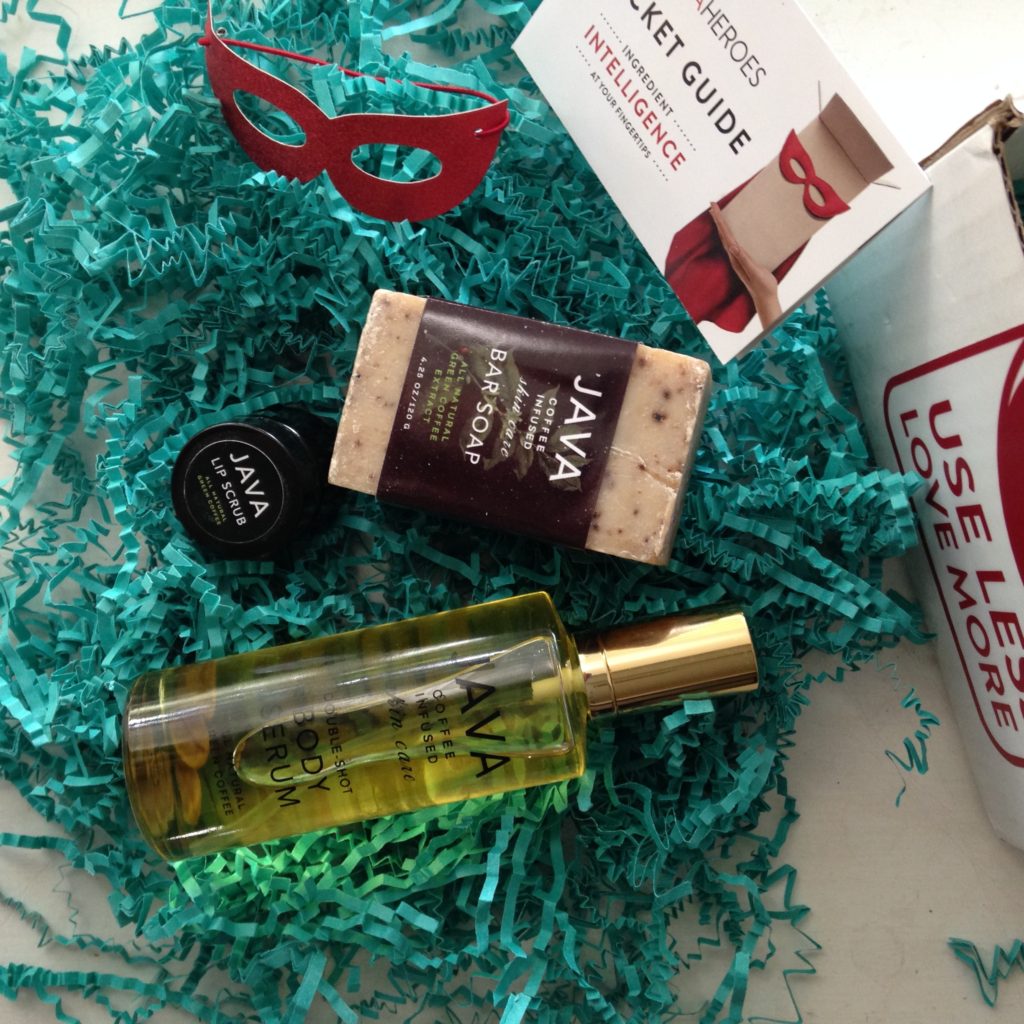 JAVA is the brand featured in Spa Heroes June Beauty Box this month! It came with one full sized JAVA Double Shot Body Serum. This Body Serum….oh man. Easily has become my favourite! (Along with my Kumari Body Oil)  This coffee-infused brightening serum treats your body to the same antioxidant protection you give your face, leaving it soft-to-the-touch smooth and toned. Plus, its scent is light and lovely! This serum will benefit you in more than one way! You'll get:
Supreme antioxidant protection
Firmer, smoother skin
Long-lasting all-over hydration
Superpower Ingredients: Argan Oil, Green Coffee Extract, Pumpkin Seed Oil


---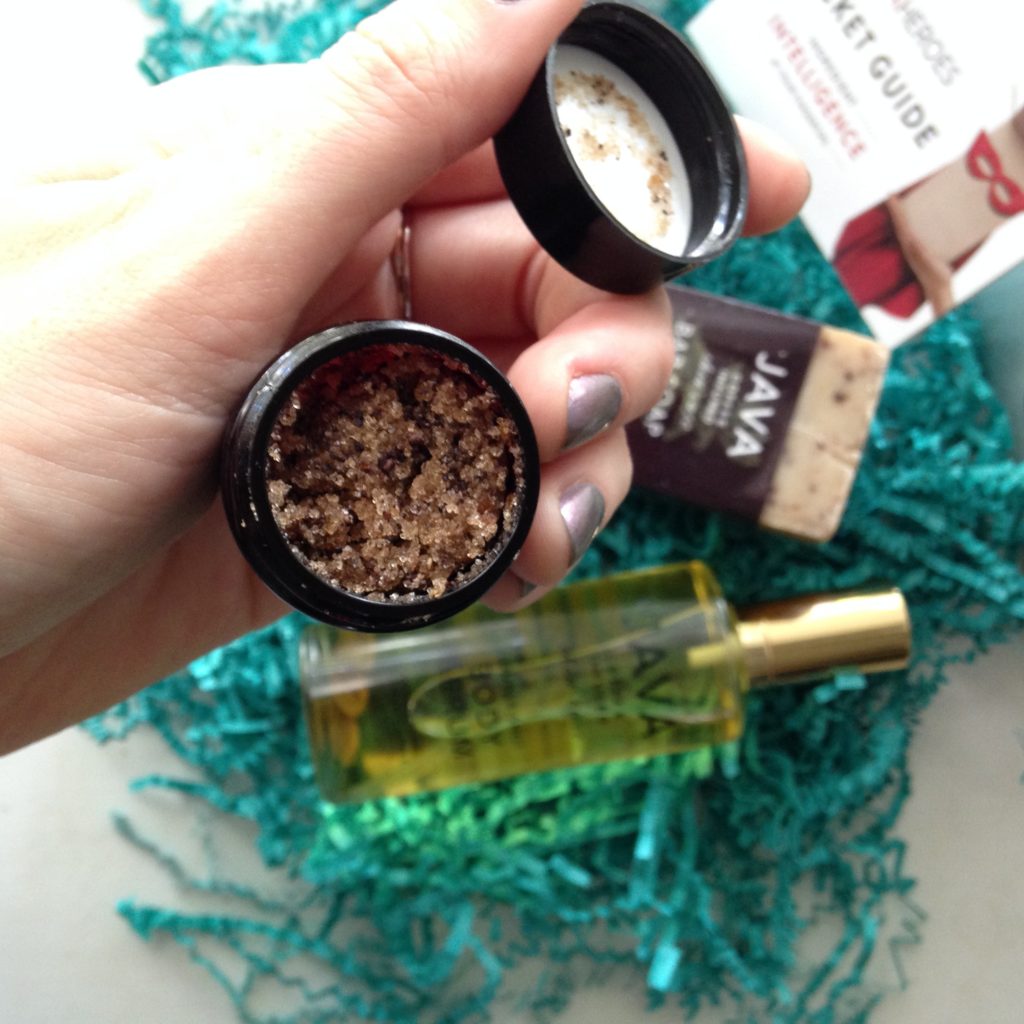 This tasty lil coffee lip scrub (pictured above) and an exfoliating bar of soap (full size!) were also included in the box!
The JAVA Bar Soap is an all natural soap blended with artisan roasted coffee and green coffee extract designed to exfoliate and cleanse the skin. It's extra smoothing and firming, plus…
Gently exfoliates your skin
Provides super hydration
Prevents moisture loss
Reduces inflammation
Boosts cell turnover
Brightens and softens skin
Natural antiseptic
Deodorant treatment


---
I know this month is almost over – but this post will (hopefully) give you incentive to hurry on over to the Spa Heroes website and subscribe to their July box, because YOU DEFINITELY don't want to miss out on this upcoming months beauty box! I know for a fact that it is well over $100 dollars worth of organic treats! Amazing!? Also, if you've come this far in this blog post – you get to use the code SAMMIE at checkout to receive $10 off any level of a new Spa Heroes subscription!
Side-note: If you're not completely happy with the products received, they will absolutely refund you! The ladies at SH want to take care of you. They are committed to heroic customer service. :)
Twitter: @SpaHeroes
Instagram: @spaheroes
Facebook: https://www.facebook.com/spaheroessubscription
Pinterest: https://www.pinterest.com/spaheroes