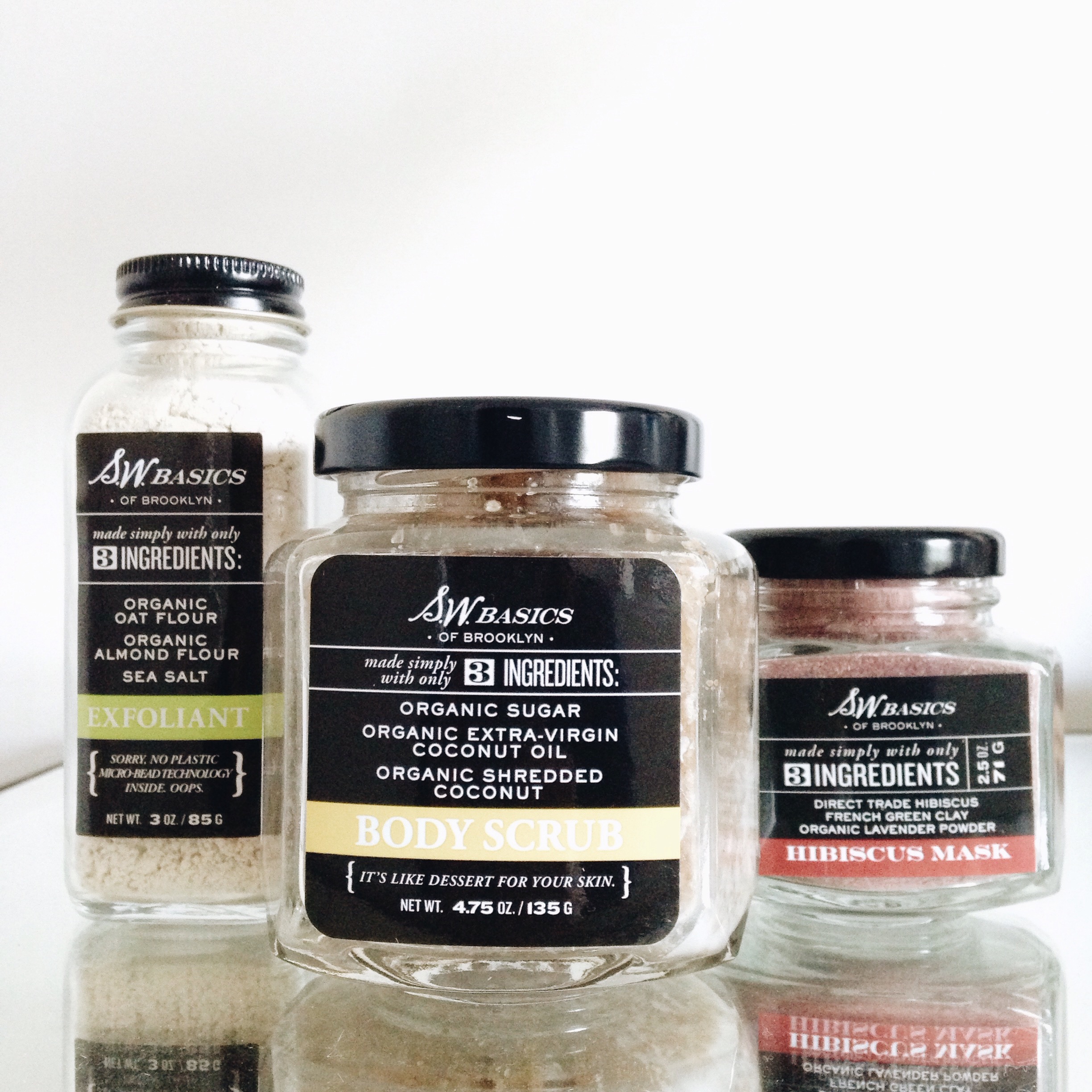 As basic (ha) and simple as S.W. Basics is – these amazing products are anything but boring or just "the norm". S.W. is driving it home with their few ingredients and all natural, organic, minimal mantra.
"Simplicity is the essence of awesome"
Who could argue with that? Sometimes all you want is a skincare/body care line that is simple and clean! S.W. Basics brings that to the table, without a doubt. Here are a few products I dig, what they do and more!
---
Hibiscus Mask: S.W. calls this their "Slumber party essential". I think it's one, because it's a mask and that's a staple for a classic girl slumber party. Two, it is a bright burgundy colour…so, that's girly! (Right?)
Besides all the girly nonsense, this mask does work! With a complexion-smoothing blend of organic hibiscus, French green clay, and organic lavender – it is sure to have your skin singin' the "ooh's" and "ahh's"!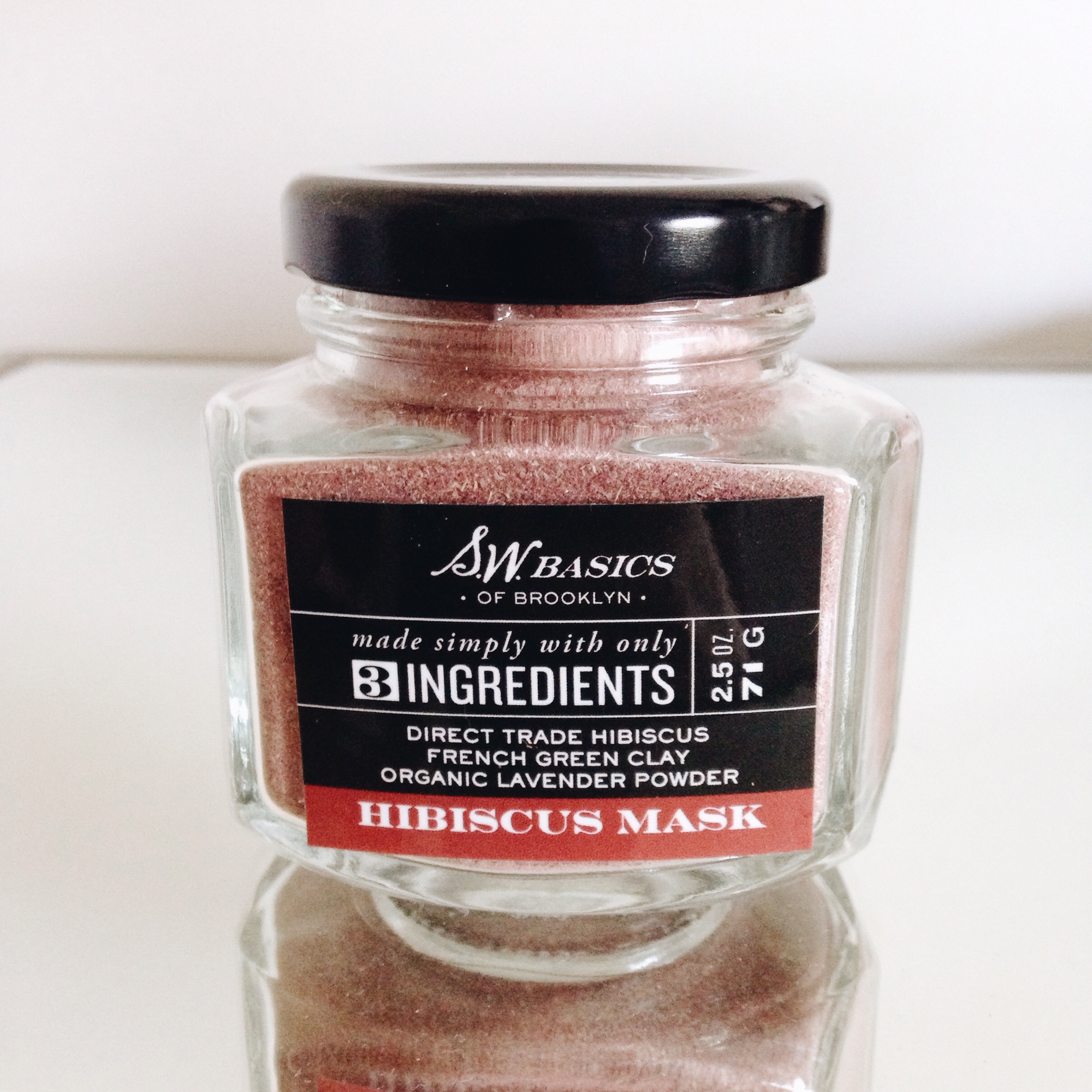 ---
Body Scrub: "Dessert for your skin", and maybe even for your mouth? But really, check out these ingredients! Mixed coarse organic demerara sugar and organic shredded coconut (for exfoliation) with some moisturizing organic coconut oil. That is DEFINITELY edible (I won't lie, I tried some and dang…it's TASTY), but I'm not saying you should eat it all and not salvage it for your body – because lemme tell you something, this scrub is so good that even the Huffington Post said it'd get you a boyfriend! That's quite the statement!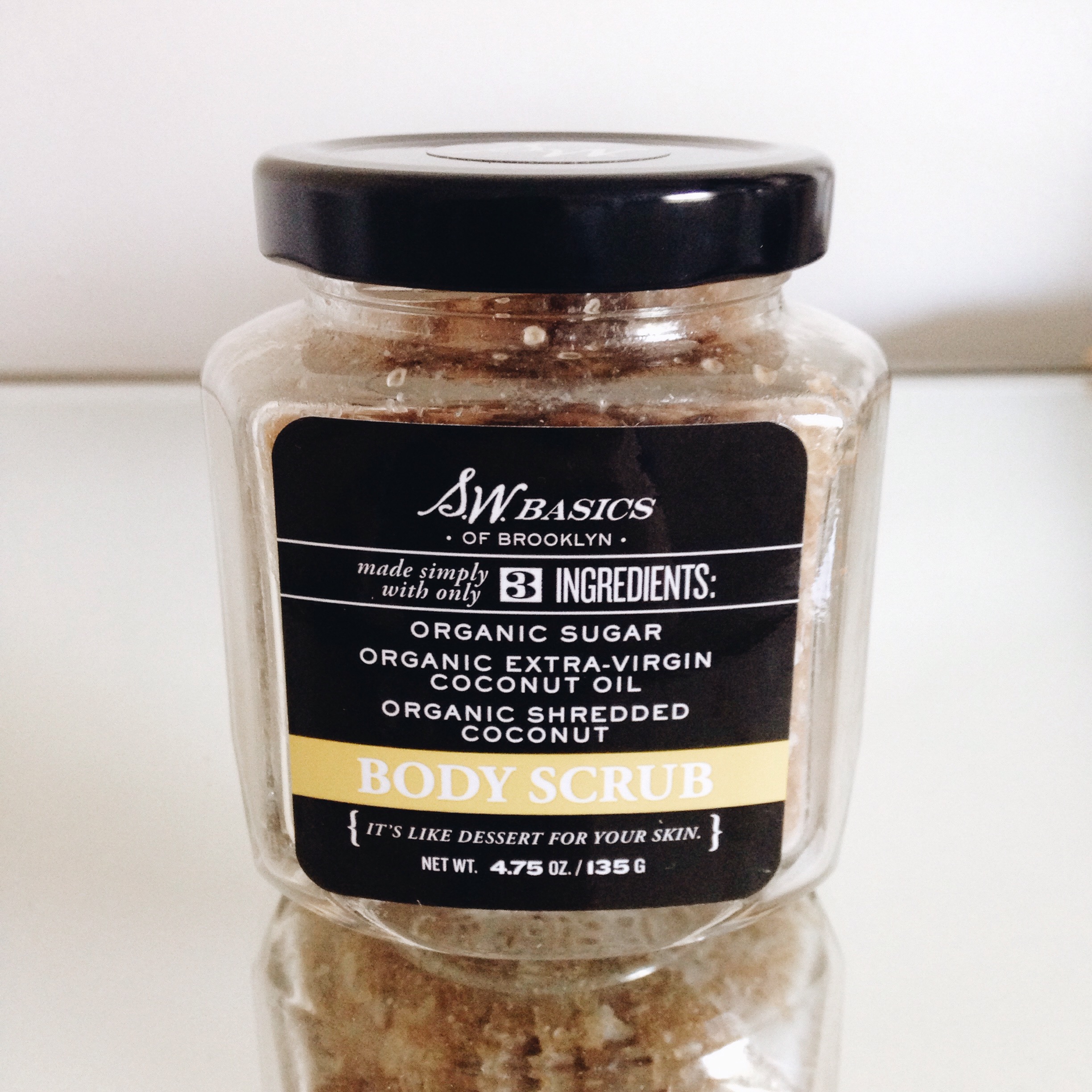 ---
Last but certainly not least, we have…
Exfoliant: This is pretty self-explanatory – well, all of these S.W. products are. But this one, well, as a (past) exfoliant despiser, this one RULES. No micro-bead or harsh, jagged exfoliants in this lil guy! S.W. says it's "kitchen-cabinet awesomeness", and I completely agree. This newly USDA-Certified Organic concoction is made up of organic oat and almond flours that are not too rough but not too soft, mineral-rich sea salt, and tah-dah: a simple, nourishing, super-effective exfoliant that leaves your skin baby-butt soft and even glowing! GLOWING. I love a good glow!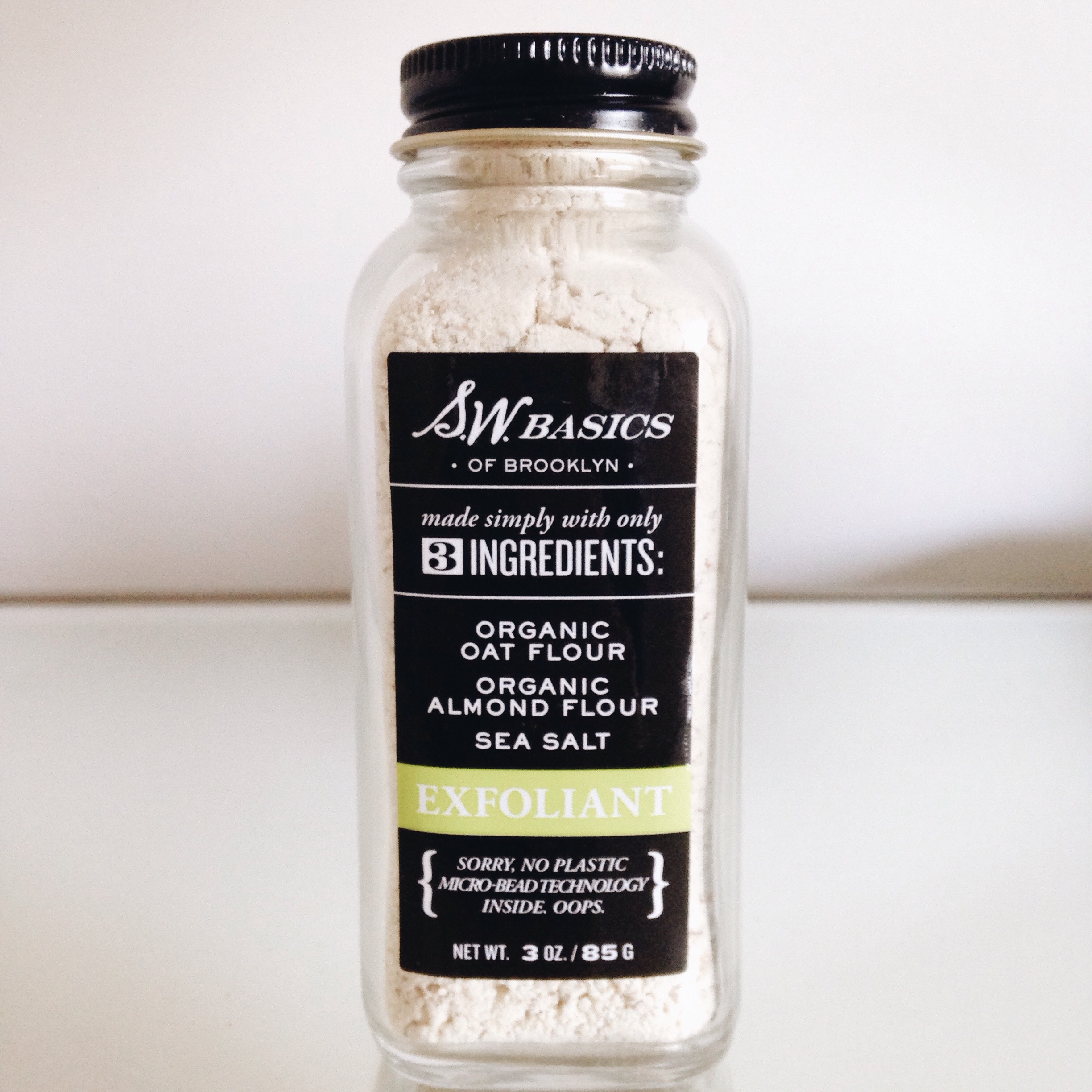 ---
All-in-all, I'm super impressed with S.W. Basics successful attempt to create products that cater to a simple, clean and natural lifestyle. Nourishing and caring for your skin, whether you're sensitive, oily, dry or whatever..these products are great at loving your body well! <3
You can find S.W. Basics on:
Instagram: @swbasicsofbk
Twitter:@swbasicsofbk
Facebook: https://www.facebook.com/swbasics
Pinterest: https://www.pinterest.com/swbasics
Tumblr: http://blog.swbasicsofbk.com/
xo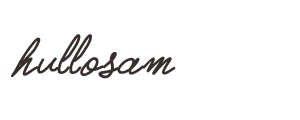 Here's a great song by The Morning Benders (also known as POP ETC) called "Cold War"! Enjoy!
[soundcloud url="https://api.soundcloud.com/tracks/5511562″ params="color=ff5500&auto_play=false&hide_related=false&show_comments=true&show_user=true&show_reposts=false" width="100%" height="166″ iframe="true" /]