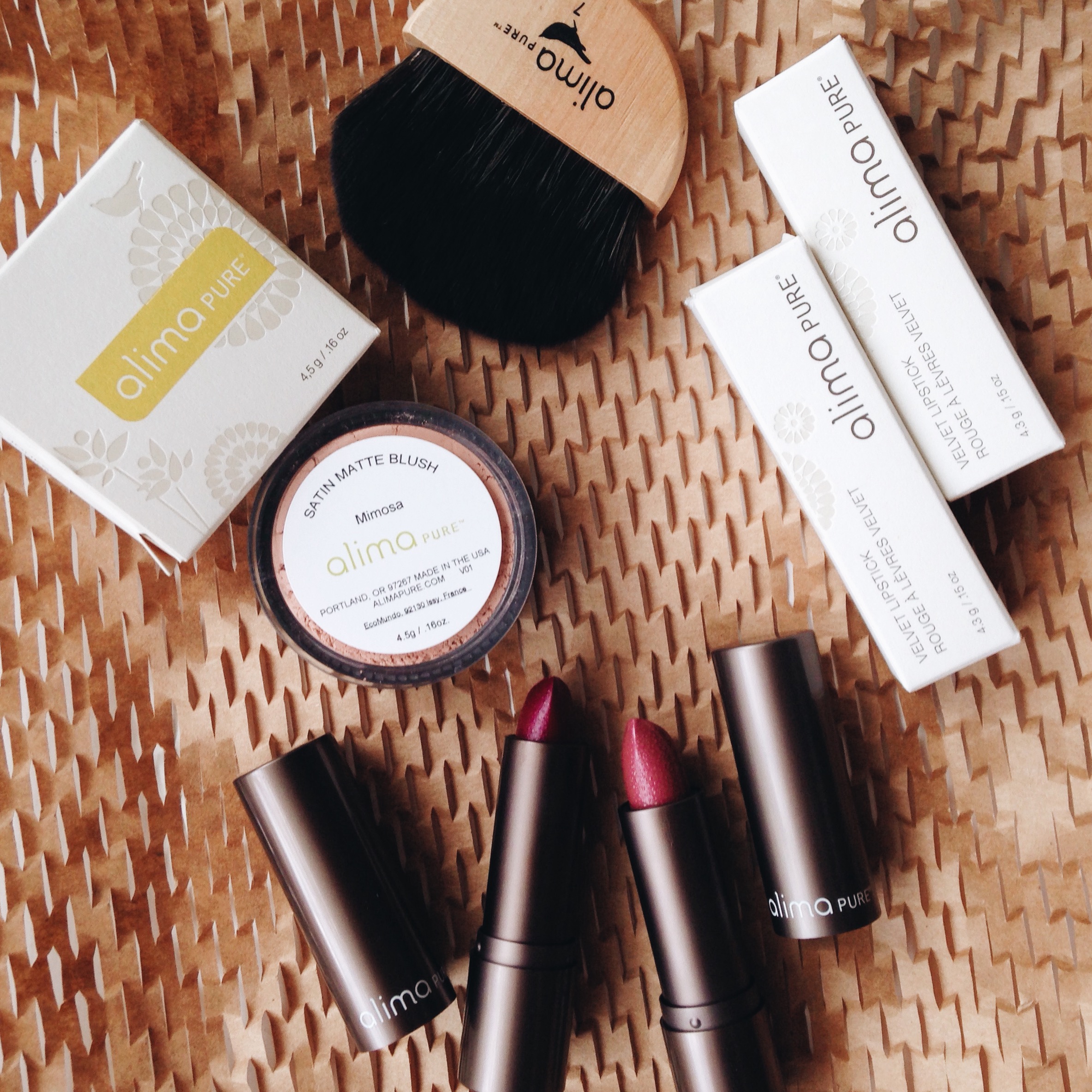 You know when you love a song so much, you put it on repeat and enjoy it until you seemingly can't anymore? Well, Alima Pure's products have pretty much done that for me. I don't even think I'd ever get tired of it…truly. The pigment, the ingredients, the overall packaging – THE QUALITY. Good heavens, you guys. They're amazing. It not only feels great ON my skin, but I know that it is great FOR my skin, and body! If you're keen on knowing more about what Alima Pure does, the heart and soul (plus ingredients) behind their organic products – read more HERE.
Georgia (left) and Emma (right)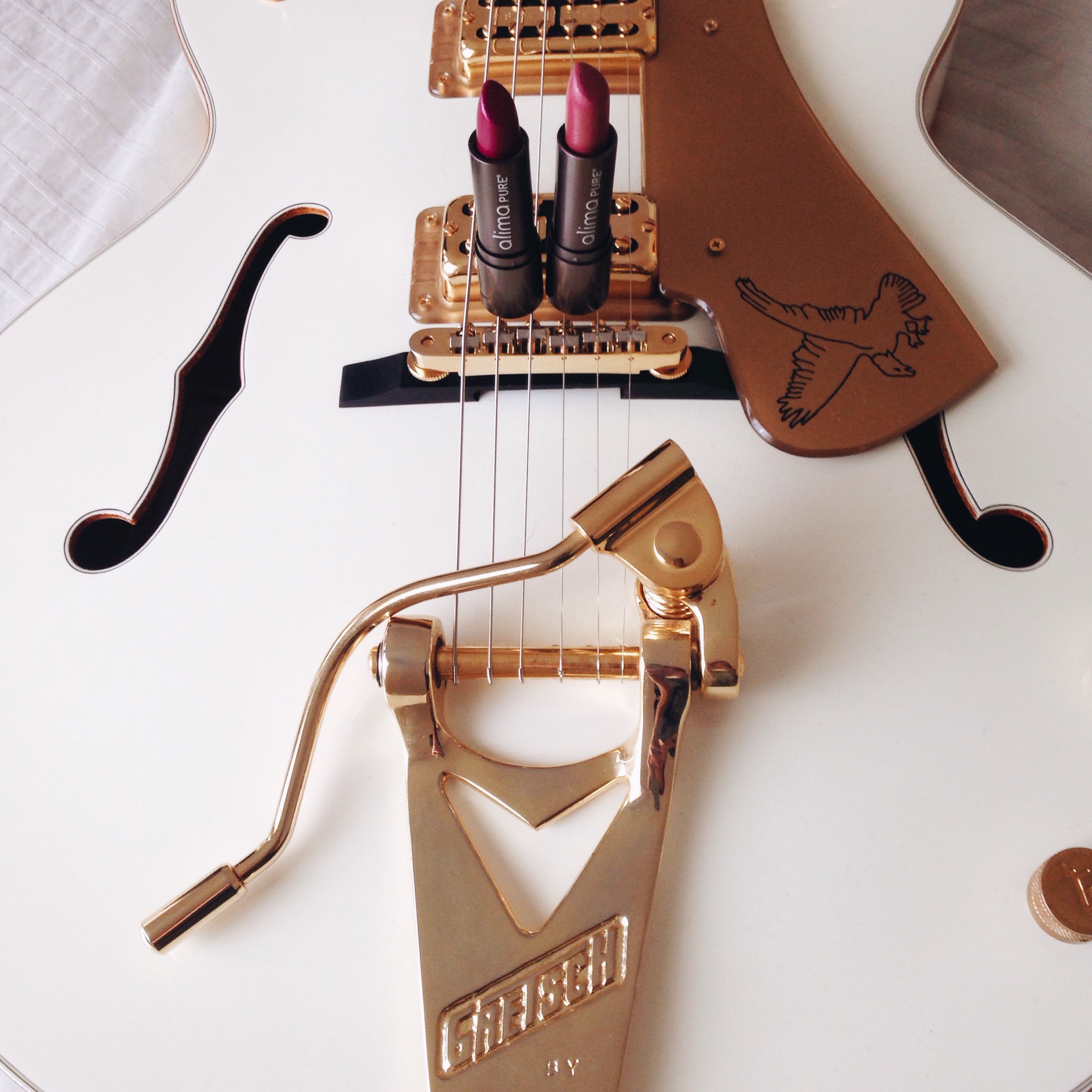 So, here we are again. Talkin' lipsticks, blush and brush, this time. Some of the essentials that I can't do without! The lipsticks seen above are "Georgia" and "Emma" (click on the link to see all six of their available gorgeous lip shades). I've also swatched them on my arm (below) and have as well posted pics of them on mah lipz (sorry, couldn't help it). I am smitten with these cool toned pinky colours!
Georgia is the perfect vibrant raspberry shade. It stains the lips so beautifully that the colour lasts for hours! It's quite the pop of colour on your lips! Super rockstar in my opinion. Not to mention it glides on smoothly and is a lovely velvety finish.
Emma is a lovely neutral flushed pink. A bit more muted, for those of you who aren't all about the pop of raspberry that Georgia provides. Just like its sister, Emma provides a long lasting and velvety smooth finish. I just adore it – adore these lipsticks!
Georgia (top) and Emma (bottom)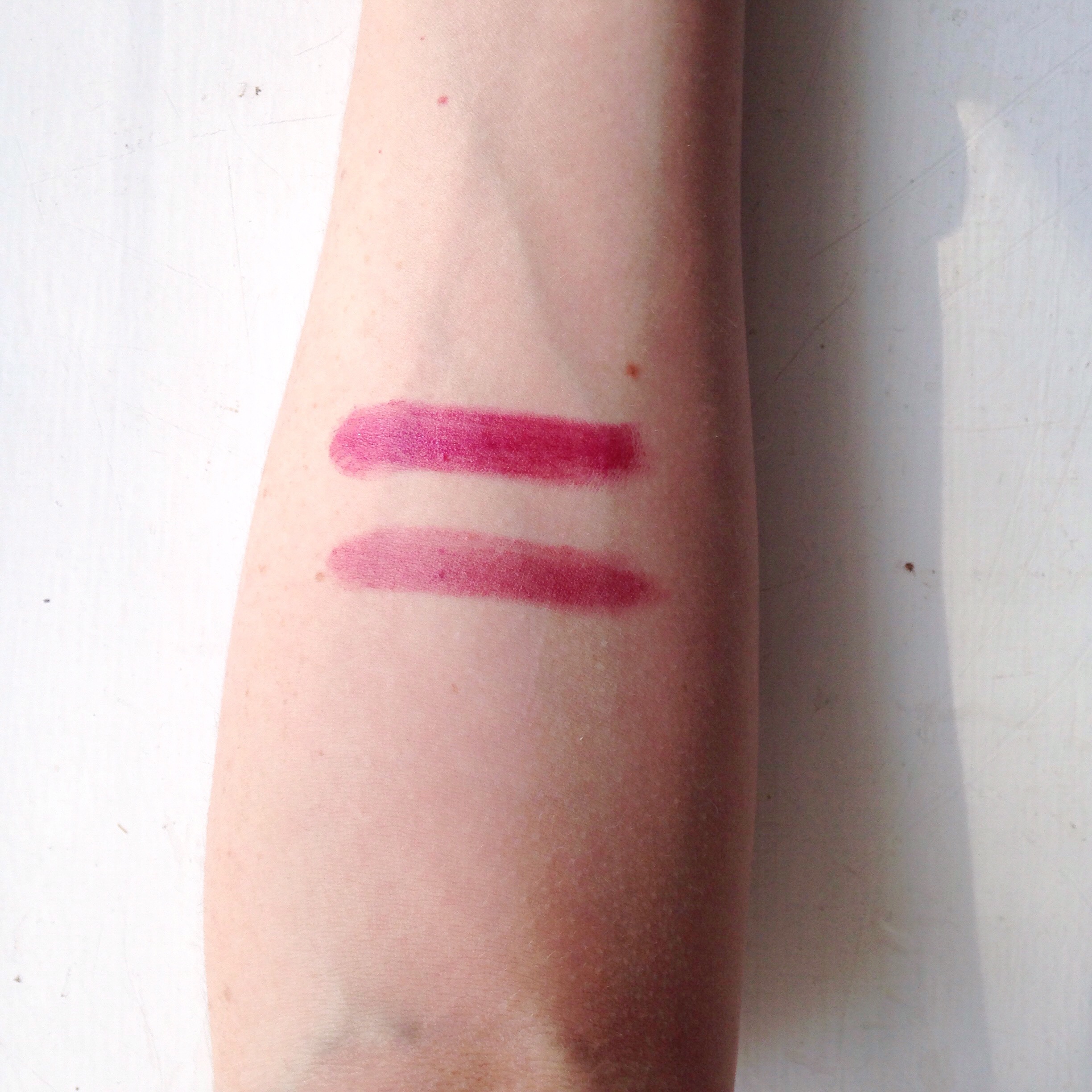 (Georgia)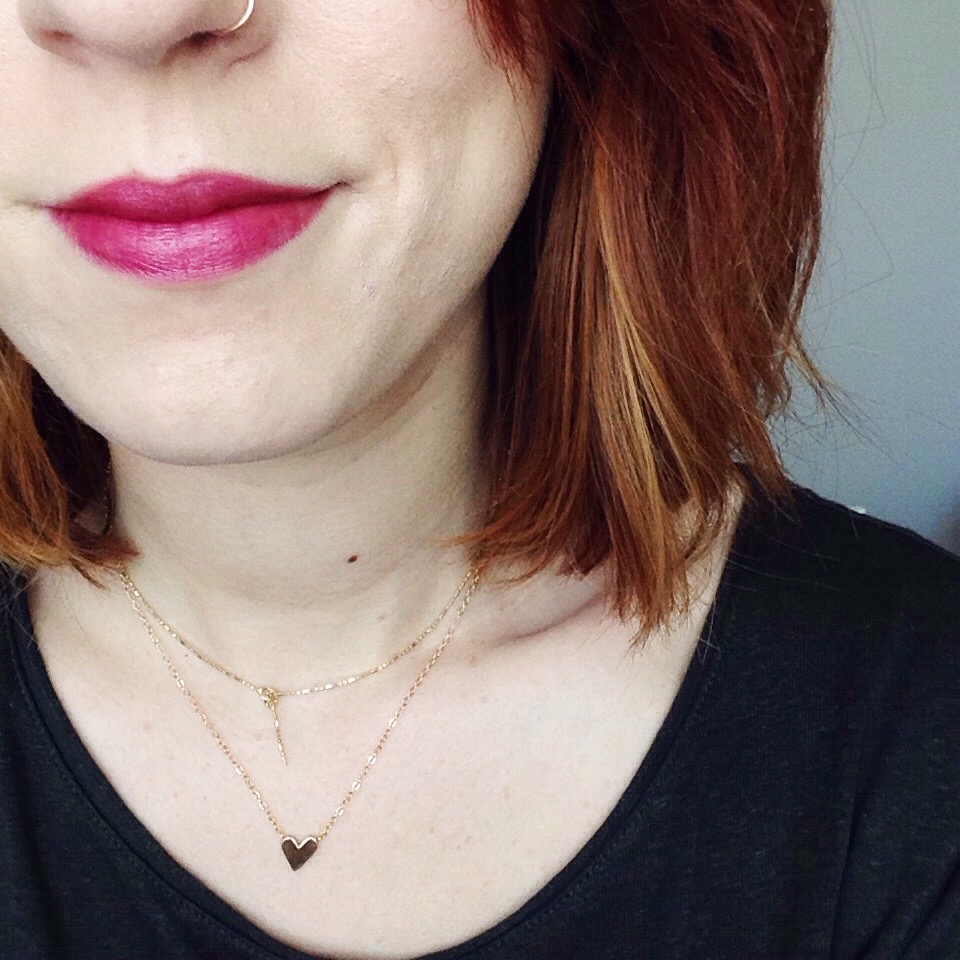 (Emma)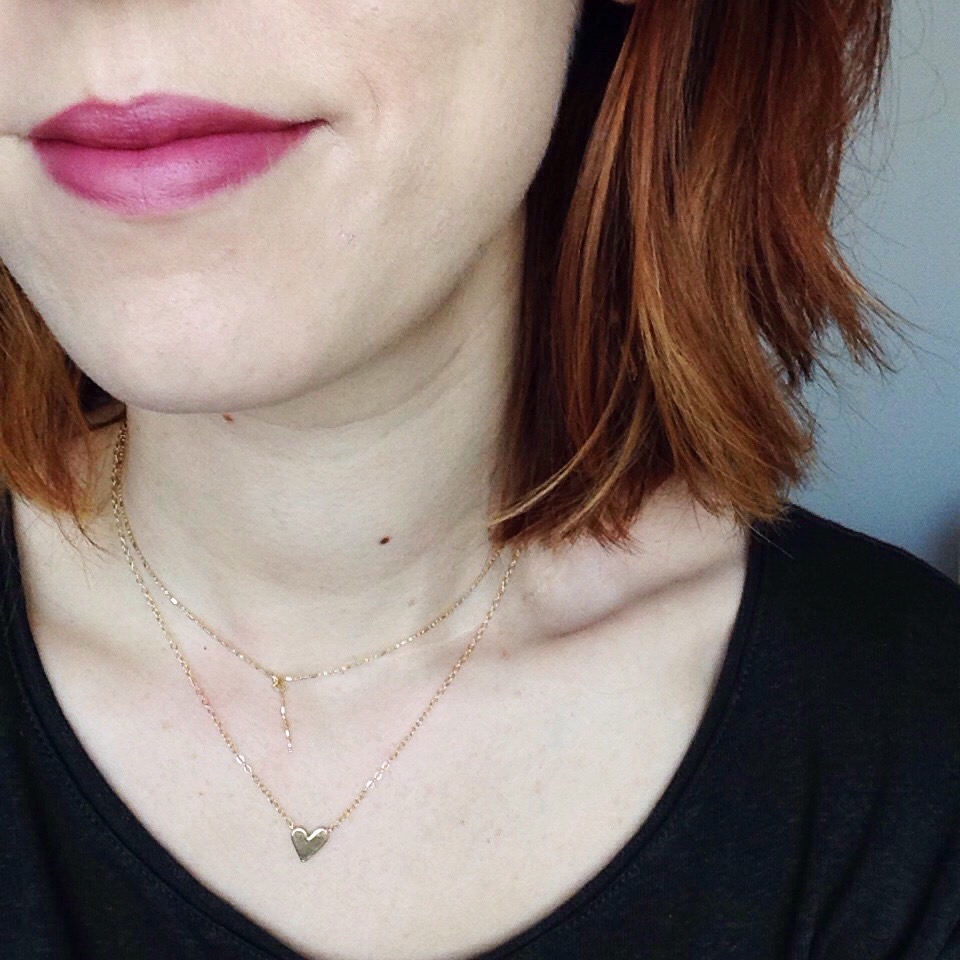 As if those beauties above weren't enough, let's talk about how amazing their Satin Matte Blush in Mimosa is! The perfect flush of soft peachy rose! It, to me, almost acts as a bit of a bronzer because of the warmth the peachy tone lends to it. So beautiful!
I applied this gorgeous shade of blush with Alima's #7 Half Moon Brush, the softest, most amazing little guy! It is the perfect size, easy to hold, and the silky tapered bristles make this brush ideal for blending, highlighting, and contouring. Also, the bristles are 100% cruelty-free Taklon fiber. The first moment I took this brush out of its packaging, I just ooh'd and ahh'd over how soft it was – probably one of the softest contouring/blush brushes I own!
(Mineral Satin Matte Blush in Mimosa)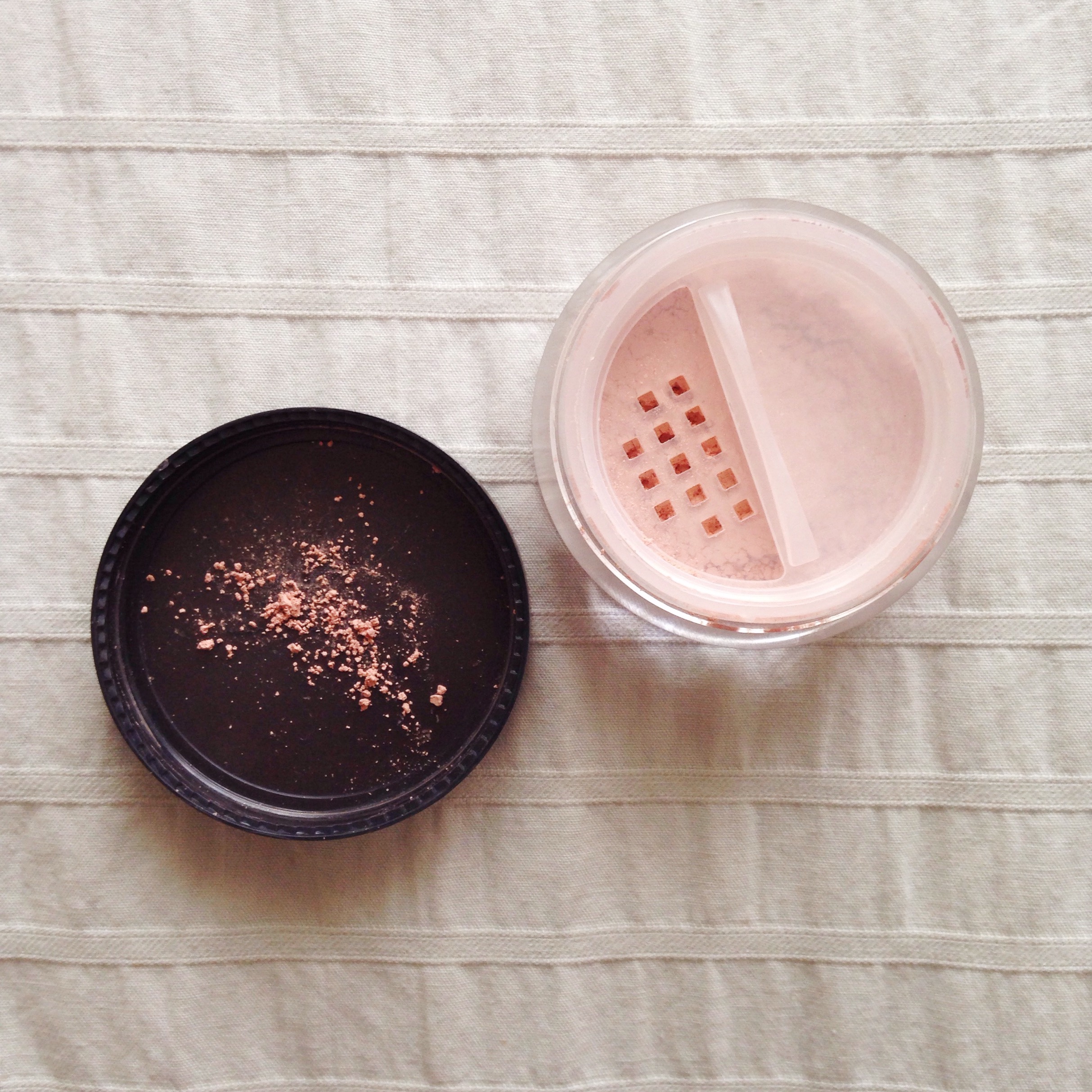 (#7 Half Moon Brush)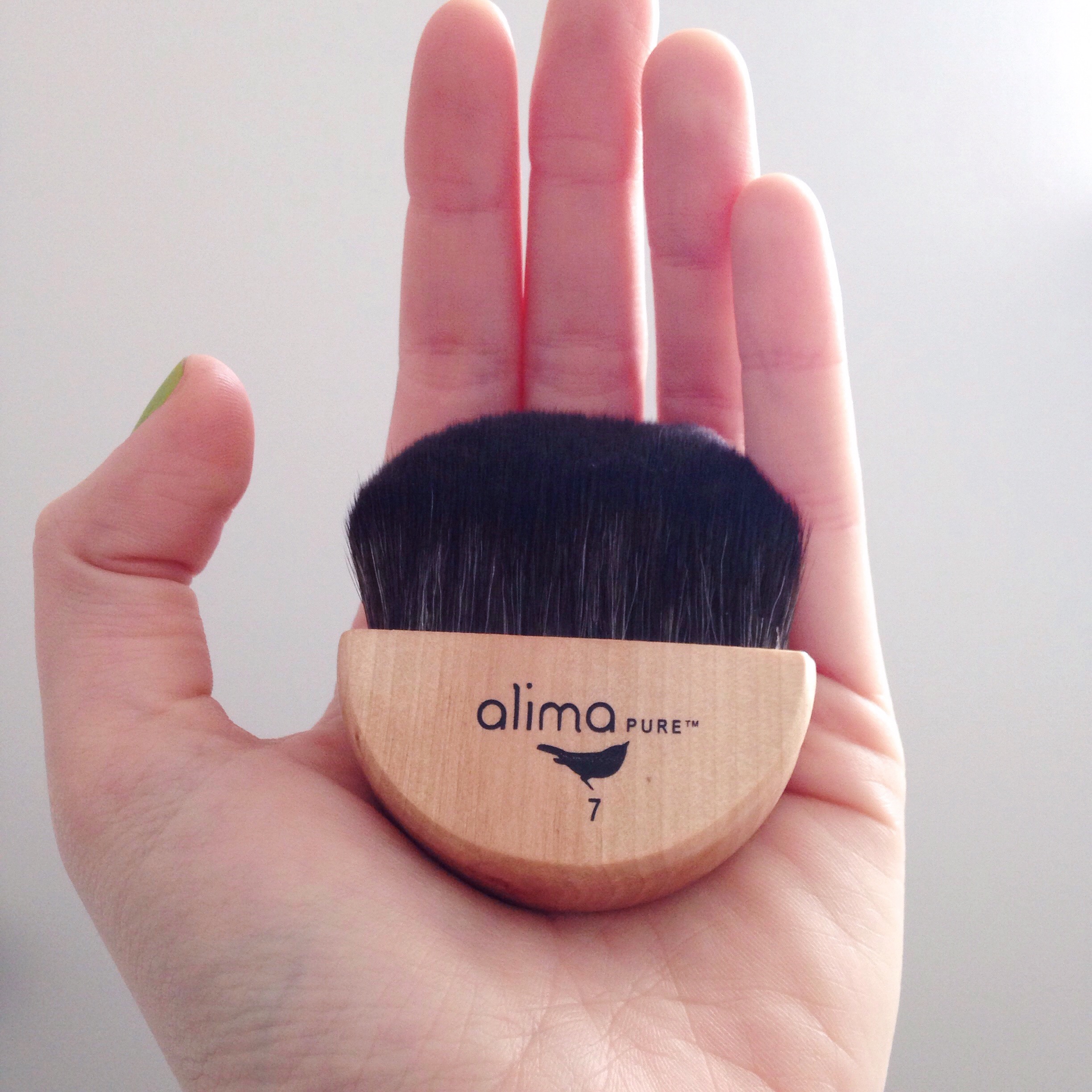 (Mimosa seen on my cheeks, applied with the #7 Half Moon Brush)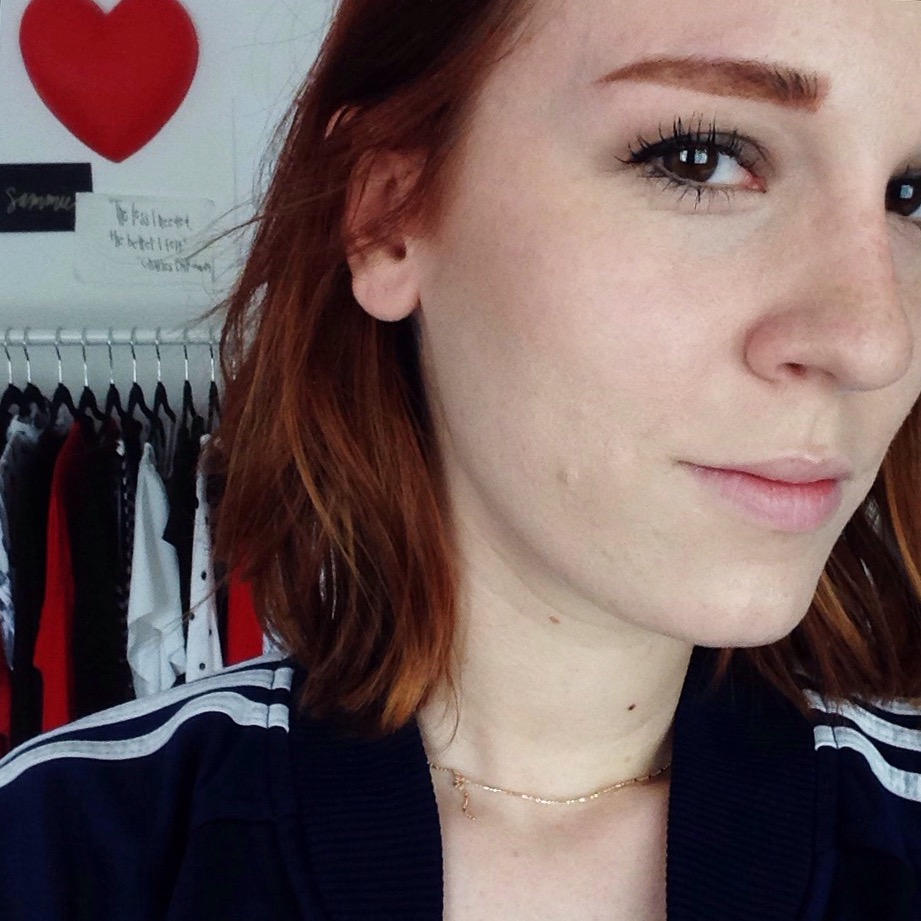 Alima, you've outdone yourselves. I am completely taken with your products, quality and commitment. Can't wait to continue adding on to my collection!
If you're interested in following Alima Pure, getting more info on their products, following them on social media, etc..you can do so by clicking the links below!
Instagram: @alimapure
Twitter: @alimapure
Facebook: https://www.facebook.com/alimapure
And, as per "A Musical Mind" – here is one of top played songs of the week! Big Data – Automatic ft. Jenn Wasner (Wye Oak's lead singer!)
[soundcloud url="https://api.soundcloud.com/tracks/195548936″ params="auto_play=false&hide_related=false&show_comments=true&show_user=true&show_reposts=false&visual=true" width="100%" height="450″ iframe="true" /]
Thanks for reading/listening and have a lovely Sunday! Xo