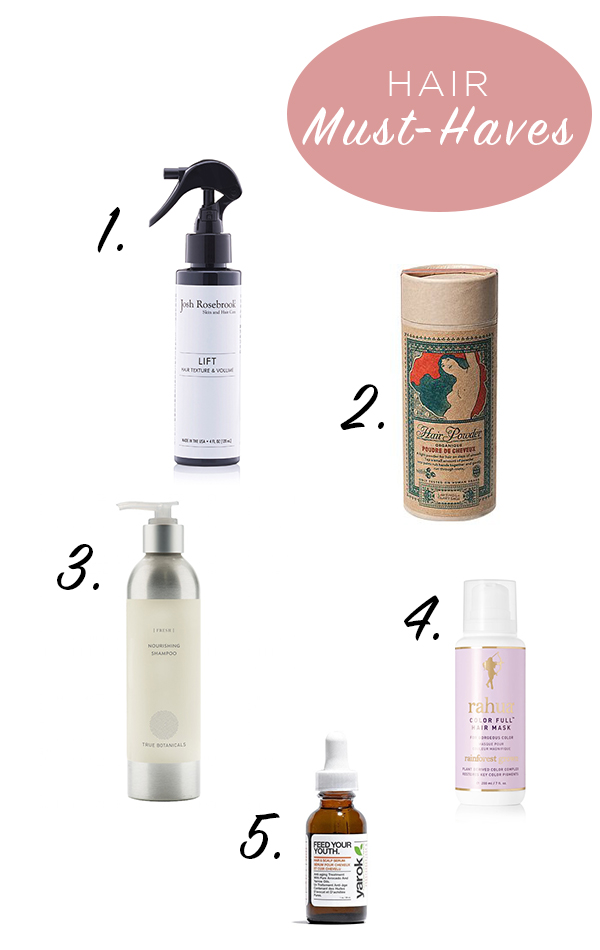 So you know I talk about skin and makeup a lot, but what about hair? Well, my hair certainly doesn't get neglected (especially since it's coloured!). Today I'm sharing with you my 5 favourite clean beauty hair products from Follain! From shampoo, to a hair mask and dry shampoo…I've got you covered!
What are your favourite green hair products and what do you use them for? Any here that stand out to you?  There are so many awesome hair products (styling, treatment and more) up on Follain's website, so head on over and take a peek! Happy almost weekend! x
xo

I love Fractures, and I love this song.
This post is in collaboration with Follain and contains affiliate links. As always, all thoughts expressed are honest and unique to my personal experience.